Narvel Blackstock Thought Reba McEntire Was a 'Country Bumpkin and a Hick' Before Their Marriage
When Reba McEntire's second husband, Narvel Blackstock, first joined her band, she said he thought she was a "country bumpkin and a hick."
When Reba McEntire met Narvel Blackstock, her music career was still taking off. And both were married to other people when he joined McEntire's band as a steel guitar player. While they did eventually become romantic, hence their 26-year marriage, she said it didn't cross her mind at first. And that was, in part, because he thought she was a "country bumpkin and a hick."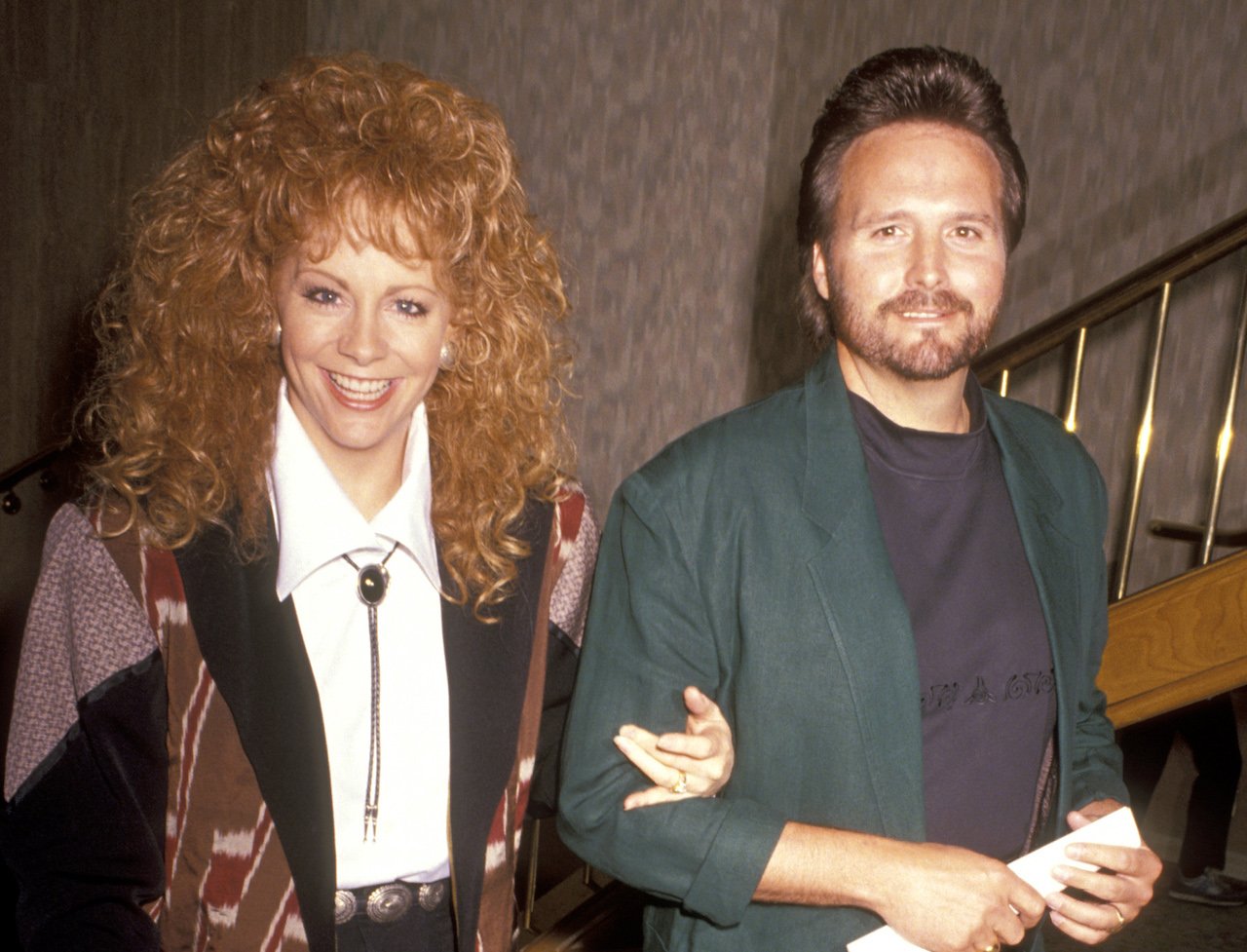 Narvel Blackstock was an insurance salesman before eventual marriage to Reba McEntire
In McEntire's autobiography, Reba: My Story, she and Blackstock both gave stories recounting how romance blossomed between them after years of working together. They met when she was looking for a steel guitar player for her band, and he was an insurance salesman who played music on the side.
They both took the chance, and Blackstock became part of the team. But they were both married to other people then. McEntire was still in her first marriage to Charlie Battles, but it was unraveling as he became jealous and resentful of his rising-star wife.
Meanwhile, Blackstock was also unhappy in his marriage, revealing in McEntire's autobiography there were major confrontations. But, although McEntire confessed she could see some appeal to Blackstock, she said romance didn't even cross her mind at first.
Narvel Blackstock thought Reba McEntire was a 'country bumpkin and a hick' before their marriage
McEntire didn't consider Blackstock a romantic prospect and thought he didn't see her in that way, either, she wrote in her autobiography. More specifically, she didn't think he had the "slightest interest in her."
"He saw me as his employer, not as a female, and worse, he always thought I was a country bumpkin and a hick," the "I'm a Survivor" singer shared.
But McEntire confessed she saw what fans found attractive about Blackstock. "Narvel is a very good-looking man," she noted. It was apparent to her women in the audience had been staring at him from the first night he played with her.
"He used to sit over his steel guitar, concentrating, with his chin down. Then he'd raise his head, smile, make eye contact, and roll his shoulders to the music," she wrote. "The women loved it, which was just fine with me."
Reba McEntire and Narvel Blackstock 'went out of their way to keep a distance' before their marriage
In McEntire's autobiography, she revealed how Blackstock was an "anchor" through the "unhappy unraveling" of her marriage to Battles. But it was entirely professional, they both said. He was always there to tell her, "Don't worry about it, I'll take care of this."
"In some ways, I believe we went out of our way to keep our distance," she shared. For example, she pointed out how she would "hug a buddy in a heartbeat" but not Blackstock. They were almost entirely "unaffectionate," she wrote.
Of course, eventually, they realized there was something between them. When they did "finally connect," she said it was with an "unplanned" kiss on tour. Blackstock said, "I think we kissed a couple times, and everybody came back on the bus, and everything went back to the way it was before."
It took months for them to decide they "truly" wanted to be a couple. But by January 1989, they were engaged and moving into their first house. They married that June and remained together until 2015.
According to People, McEntire said their split wasn't her idea. However, in 2020, she romantically connected with actor Rex Linn, and she said he's the partner she had always hoped for.