Natalia Bryant's Age and How Old She Was When Gianna and Kobe Bryant Died
Natalia Bryant opened up for the first time about dealing with the death of Kobe and Gianna Bryant at a young age. Kobe Bryant was a legend in the world of basketball, a committed philanthropist, and an icon and role model for many. Additionally, the presence of his teenage daughter only compounded the sadness of what happened.
When Bryant died, he left behind a large family, including his wife Vanessa Bryant, and three other daughters. The eldest of Bryant's daughters, Natalia, spoke to the media about her father and her experiences. What was Natalia Bryant's age when she lost her dad and sister? How old is she now? And how is she coping?
Natalia Bryant is popular on social media
Natalia Bryant is the first child of Kobe and Vanessa Bryant. She is active on Instagram with a large following, and she recently started work as a model. She's starting at the University of Southern California, and she's interested in majoring in film. Additionally, Natalia is studying film at the university. Recently she began opening up more about her family and the tragedy that impacted their lives.
Natalia Bryant's age when she lost her father and sister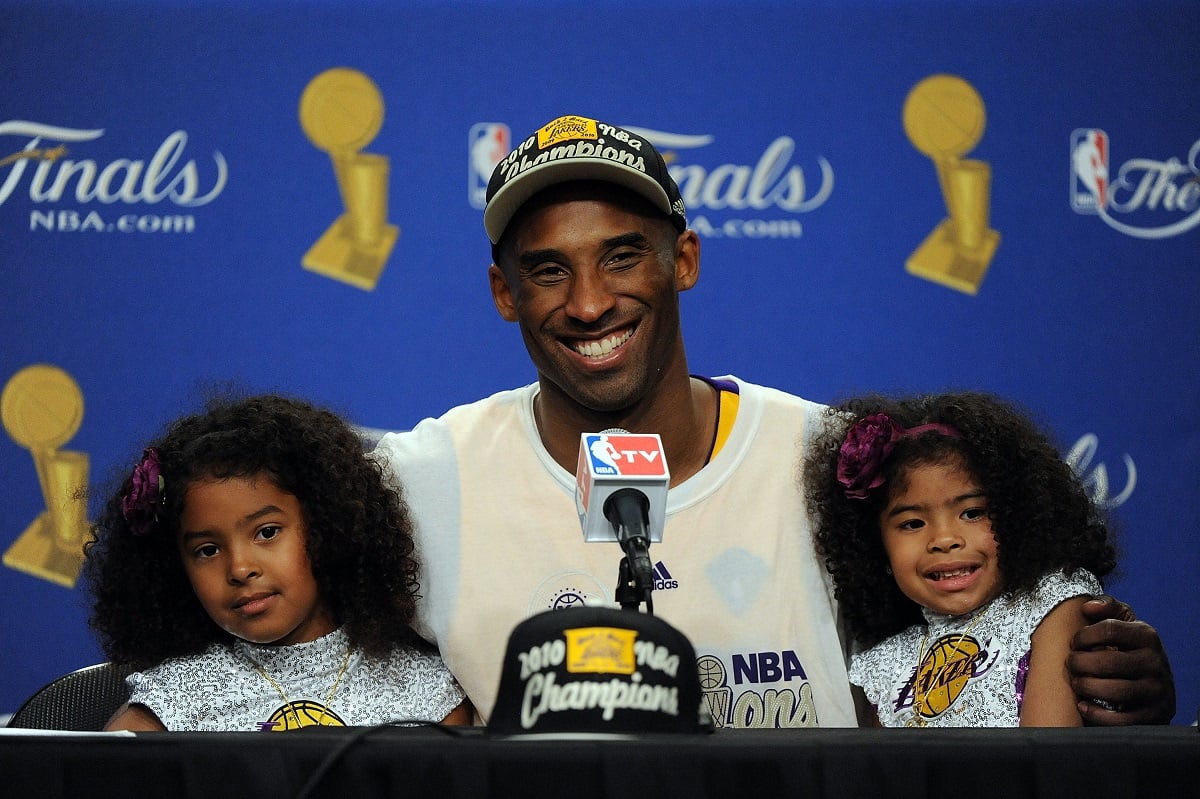 A sudden death is always a tragedy. But the fact that Bryant's three young daughters lost their father and sister is especially tragic. Natalia is the eldest Bryant child, and she had just turned 17 at the time of the helicopter crash that killed Kobe Bryant, Gianna Bryant, and seven other passengers.
As of September 2021, Natalia Bryant is 18 years old. She's entering USC as a freshman. Additionally, she waited until she was 18 to start her modeling contract and to speak to the media. So the interviews that the model is giving with media outlets, and her presence on social media, represent the first time that she is opening up about the accident and her life since the accident.
However, it is probably a good thing that we haven't heard much about the Bryant family until now. It's common for media outlets to pester celebrities about these difficult and personal events. Natalia Bryant deciding to speak on her own terms, on her own timeline, perhaps reflects a shift in how we treat prominent media figures.
She did a photo shoot and an interview with Teen Vogue
In September 2021, Natalia Bryant spoke with Teen Vogue about her family, the impact of her father and sister's deaths, and her life now. This was coupled with a photoshoot.
Natalia Bryant discussed joining TikTok, too. "I was going through comments, which everyone does. Someone commented, 'this is the first time I ever heard your voice.' I never even realized that. You always see a face, but it's hard to … think of a voice behind that face," she explained.
The model also expressed her closeness with her family. However, her mom, Vanessa Bryant declined to speak, wanting Natalia to be the focus of the interview. When discussing her experience growing up as the daughter of a world-famous basketball player, she said her parents "made it as normal as possible." "It's not, 'Oh she's Natalia Bryant, she's Kobe Bryant's daughter.' A lot of times they saw me as 'She's just Nani.'
Additionally, though Natalia Bryant and her family still deal with significant grief, she found the process of the interview helpful. "I love talking about my dad," she said. "It's bittersweet, but I enjoy talking about him more than it's sad for me."
RELATED: Natalia Bryant Resurfaced On Social Media and Paid a Sweet Tribute to Kobe and Gianna
Related post url: