Natalia Bryant Listened to Taylor Swift With Kobe Bryant: 'He Was Just Like the Best Girl Dad Ever'
Most fans can likely remember exactly where they were and what they were doing on January 26, 2020, when the devastating news broke that basketball player Kobe Bryant, along with 8 others, was tragically killed in a helicopter crash.
For days, millions of people mourned the loss and took to social media to post memories of the late shooting guard and all the others whose lives were so sadly cut short. Bryant may have been one of the greatest basketball stars of our time, however, the truth is that he was a family man first.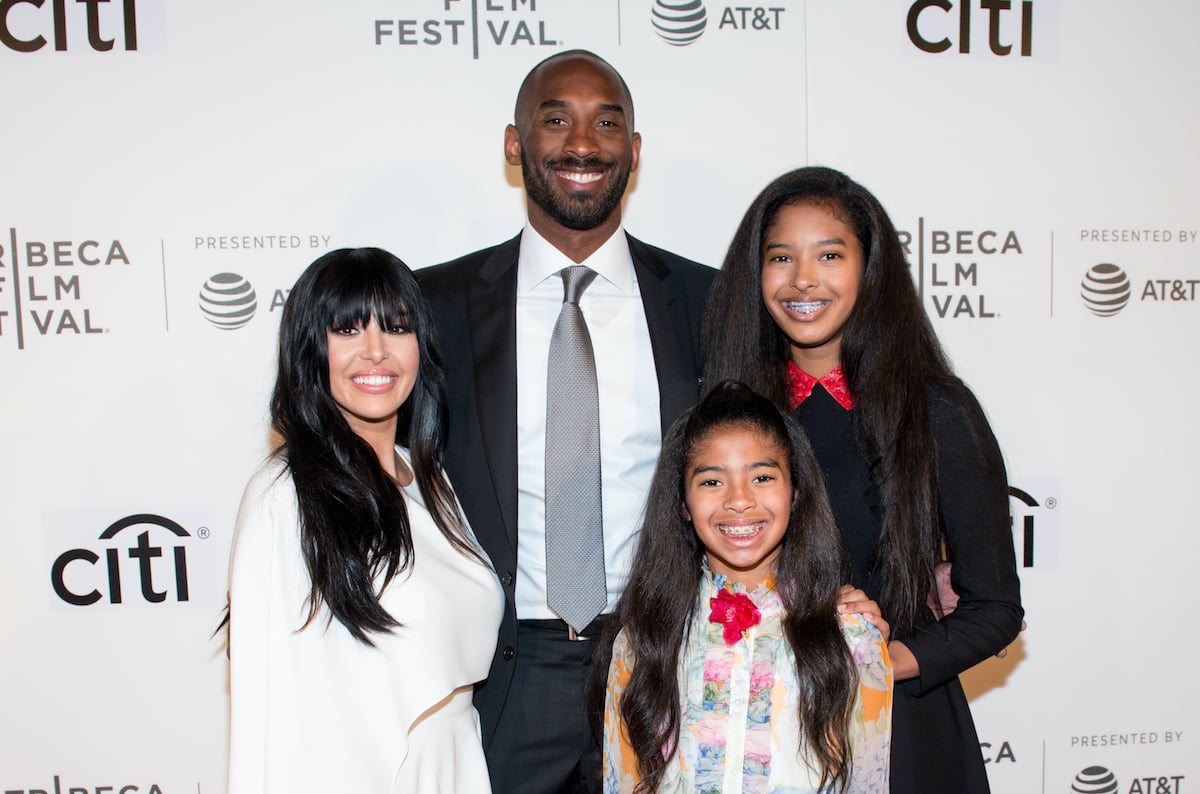 Along with his wife, Vanessa, Bryant was the father of four beautiful daughters, including Gianna, who died alongside him in the accident. The oldest of the children has fond memories of her loving father and isn't afraid to share them. Natalia Bryant listened to Taylor Swift with Kobe Bryant, saying "He was just like the best girl dad ever."
Natalia Bryant listened to Taylor Swift with Kobe Bryant: 'He was just like the best girl dad ever'
As the father of girls, there is no doubt that Bryant was a special kind of dad, and naturally, his daughter has only amazing things to say. At 18 years old, she is just beginning to make her way in the world, and according to Teen Vogue, the beauty has just done her first major photo shoot.
She spoke lovingly of the short time that she was able to spend with her dad before his death, recalling a memory about a car ride when he let her listen to Taylor Swift the whole time, saying it was "so much fun." Natalia obviously treasures this memory and emphasized that:
"He was just like the best girl dad ever."
Kobe and his oldest daughter, Natalia
Natalia is now a freshman at the University of Southern California as well as an IMG model, and there is no doubt that her father would have been extremely proud of her accomplishments. She grew up watching her amazing dad on the court, as he had a 20-year career with the LA Lakers and is one of the most talented players in history.
According to Harper's Bazaar, Natalia was always close with her father, and their relationship only grew stronger over the years. As the daughter of a legend, it is easy to assume that Natalia led a privileged life, however, she has said of her upbringing that "Growing up, my parents made it as normal as possible." She went on to add:
"Thank God they did. It's not, 'Oh, she's Natalia Bryant, she's Kobe Bryant's daughter.' A lot of times they saw me as 'She's just Nani.'"
It is wonderful that the student and model had such a tight bond with her dad, and fans can only imagine how close she holds him in her heart.
How many daughters did Bryant have?
Natalia may have been the oldest, but Bryant was actually the father of four beautiful girls that included Gianna, Bianka, and Capri. It was apparent that he adored all of them, and The Sun reports that the five-time NBA champion had a "tender heart." Gianna aspired to follow in her father's footsteps as a basketball player, while Bianka was nicknamed "BB" by her doting dad.
Capri, sadly, was only 7 months old when her father died, however, she was named after him, and he proudly shared a photograph shortly after her birth, introducing her on social media with the caption "Our little princess Capri Kobe Bryant 'KoKo' 6/20/19."  Our thoughts will always be with the Bryant family as they continue on after the loss of Kobe and Gianna, and we wish Natalia all the luck in the world.