Natalie Portman Just Made a Big Investment in Women's Sports
Natalie Portman is known for her prolific career as an actor that's spanned decades at this point. From a young age, Portman was delivering gripping performances in everything from blockbuster films to more thoughtful, indie fare.
Portman's also been a vocal champion of women in film, helping to advance their cause in a male-dominated industry. She recently took her interest in expanding women's rights to a new level and in a new industry with timely investment in women's sports. So what is the investment, and who else is joining her? 
Natalie Portman's acting career overview
RELATED: 'Thor 4': MCU Fans Hope Natalie Portman's Jane and Chris Hemsworth's Thor Have Better Chemistry
Portman first gained acclaim as a major talent in the film Leon across from Jean Reno. Later that same decade, she'd gain worldwide fame as a Queen Amidala in Star Wars: The Phantom Menace.
Playing the eventual mother of Luke Skywalker and Leia Organa skyrocketed her to international superstardom. She starred in the ensuing sequels and later parlayed that and her earlier success into an outstanding career as an actor.
Portman has appeared in plenty of other big-budget films as well (Thor, V for Vendetta, Annihilation) but has also won an Academy Award for her work in Darren Aronofsky's 2009 film Black Swan. She's also set to wield Thor's hammer in the upcoming sequel Thor: Love and Thunder. 
Portman has also been an outspoken proponent of women getting more opportunities in her industry. According to the Hollywood Reporter, Portman presented the 2018 Golden Globe for Best Director alongside Ron Howard.
Before naming the nominees, Portman made a point to say that all of them were male. This shed light on the fact that no women were up for the award. She also wore a dress to the Oscars that was embroidered with the names of the women not nominated for Best Director. 
Natalie Portman's big investment into women's sports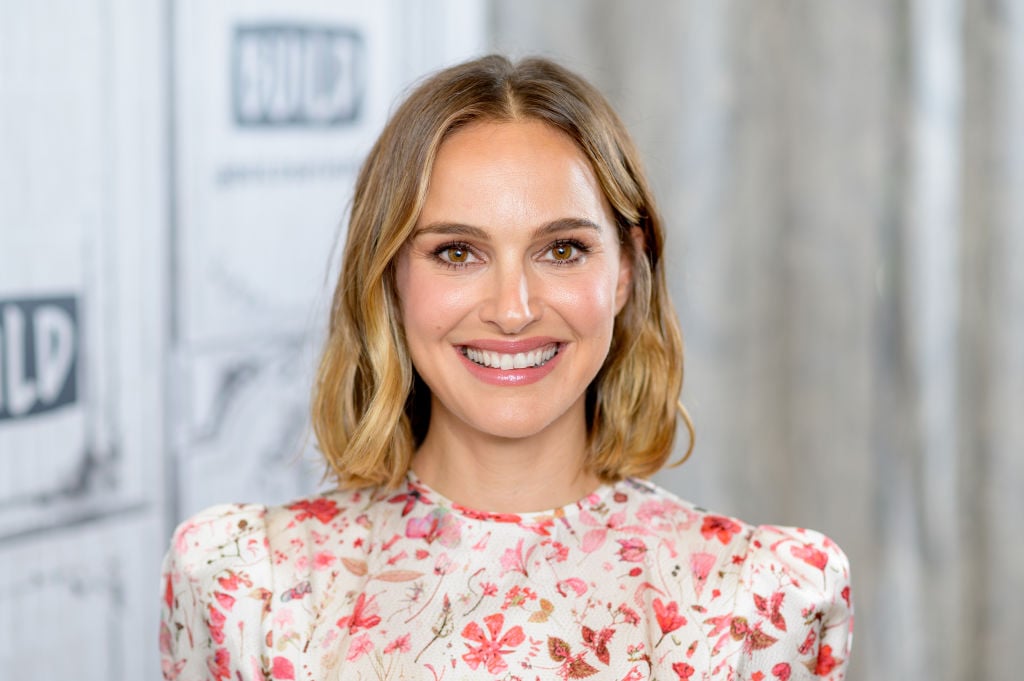 Portman's activism has moved beyond film, however, and she's putting her money where mouth is. Forbes reported that Portman is part of a group of investors backing a new franchise in the National Women's Soccer League (NWSL). The Los Angeles club, referred to as Angel City, will begin play in 2022. It's the league's 11th team.
Beyond being a way to give more women an opportunity to play soccer at the professional level, this also represents a smart business decision. After the decisive victory by the U.S. women in the 2019 World Cup, women's soccer has never been more popular in this country. NWSL attendance was up 22% last season.
With the Olympics moved to next summer and another World Cup around the corner in 2023, there's never been a better time for the sport to take off. Now it will have a new team in one of the top American markets. Angel City's proximity to the bright lights of Hollywood is sure to keep the attention on the team as they begin to play within the next few seasons. 
Portman isn't alone. The ownership group has some other powerful names associated with it.
The other notable investors joining Natalie Portman
Portman's other owners involved in this venture include:
Tennis superstar Serena Williams and her husband, Reddit co-founder Alexis Ohanian. The couple's two-year-old daughter is also officially part of the group, making her the youngest professional sports owner ever.
Venture capitalist Kara Nortman
Gaming investor Julie Uhrman
14 former U.S. women's national team players, including Julie Foudy and Mia Hamm
While women's soccer and the NWSL specifically are on the rise in popularity, this move goes a long way to help build that climb even more substantially. It's impossible to overstate how important it is for this league to have a franchise in the nation's second-largest market.
Think about all the other professional sports leagues — all of them have at least one team in L.A., with most having multiple teams situated there. For Portman and her other investors, it's a sound financial decision and one that will also help raise the profile of women's soccer further.