Natalie Portman Refused to Do Any More Nude Scenes After This Film
Natalie Portman had made a conscious decision to avoid nudity in movies. However, there are a few films she bent her own rule with, and one of those films had her second guessing disrobing to the point where she claimed she would no longer go nude in future movies.
Natalie Portman is sometimes willing to go above and beyond to deliver a great performance. From losing weight for her Oscar-winning role in Black Swan to packing on muscle for Thor: Love and Thunder, Portman can go to extreme lengths for her craft. However, there was one film she did where the actor had gone nude. And although she did so for the art of storytelling, the scene in question discouraged Portman from doing any more nude scenes for this reason.
Natalie Portman had an entire movie rewritten because it required nudity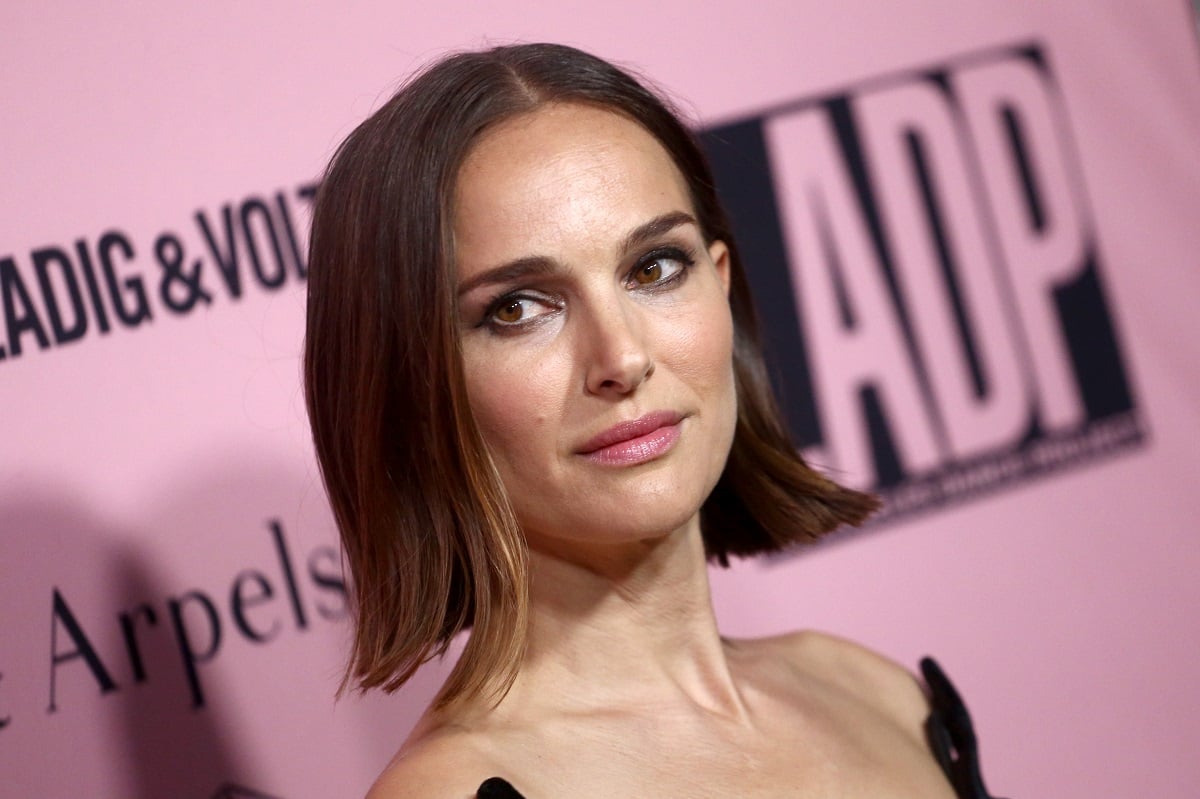 From the beginning, as with some actors, Portman has had her reservations or requirements about disrobing in films. Fresh off of her newfound Star Wars fame as Queen Amidala, a young Portman was tapped for a starring role in the 1999 film Anywhere But Here. The film would've had Portman shoot a love scene while nude, which the Oscar-winner objected to doing at the time.
"I loved the part," Portman said according to Entertainment Weekly. "But I just wasn't ready for that. I'm not one of those people who'll do anything for their art."
The filmmakers began to search for other actors to replace Portman. But at the time, the movie's star, Susan Sarandon, didn't want anyone in the role other than Portman.
"Natalie was cast for her intelligence and strength," Sarandon said. "I needed someone I could go at full force who could hold her own. When Natalie fell out, they talked about other people, but I told them I wouldn't do it without her."
In the end, Wayne Wang, the director of the film, opted to rework the script to omit the movie's nude scene.
"We said to each other, 'Hey, it's Natalie, we'll make it work,'" Wang recalled.
It would take a few years before the Black Swan star felt comfortable enough to shoot a nude scene. However, when she finally did, she reportedly made the decision to never strip down again.
Natalie Portman refused to do anymore nude scenes after this film
Portman starred in the Wes Anderson short film, Hotel Chevalier. The movie acts as a prologue to Anderson's subsequent feature, The Darjeeling Limited. Hotel Chevalier features a scene where the Brothers star disrobes, which attracted the exact kind of attention Portman didn't want for the movie.
"The thing is – and maybe I've brought it on myself by talking about nudity so much – it's still the thing that people talk about more than the short. And that's the thing that makes me think maybe I shouldn't have done it," Portman said according to The Guardian.
Portman later went on to say how it's upsetting that most attention was paid to the nude scene in the film, instead of the actual movie itself.
"It's not that I regret the actual thing," she said. "But it really depresses me that what I think is a wonderful film, that I'm really happy with – and Wes put a lot of time and energy into planning shots and writing the script, it's very minimal, very exact – and then at the end literally half of any article or review about it has been about the nudity."
Portman, according to NBCdfw, made a decision to cover up from then on in her films due to the experience.
"I'm definitely not a prude about sex or nudity, I just don't want to do something that will end up as a screengrab on a porn site," Portman confided.
Why Natalie Portman went nude for Wes Anderson in the first place
Up until Hotel Chevalier, Portman went through great lengths to avoid being nude in films. According to The Guardian, Portman had nude scenes removed from 2004's The Closer where she played a stripper. She also insisted on a body double used for a nude scene in another short film, Goya's Ghosts.
So why did Portman decide to show all for Wes Anderson's short film? It was simply a decision born out of impulse.
"I get impulses to do stuff and they're not always explicable," Portman said. "And they often turn into my favorite experiences."
She admitted she thought that Hotel Chevalier would initially be one of those experiences.