Natalie Portman's Oscar 'Protest' Dress Is Being Slammed For Being Hypocritical
One of the reasons that viewers tune into the Oscars is to see the clothes the stars wear. Seeing the dresses on the red carpet is always a great source of discussion the next day.
But this year the conversation was about more than colors and hemlines. Natalie Portman showed up in a dress that was provocative — but not in the way you might think. Portman's dress was not just a fashion statement; she was protesting a problem she sees with the Oscars.
The response she's gotten hasn't been what she might have expected. Some people weren't impressed and found her wardrobe's message to be hypocritical.
Natalie Portman wasn't happy with the Oscars
When the Oscar nominations were announced, people noticed that not a single woman was nominated in the category of Best Director. Even Greta Gerwig, who directed Little Women, which was nominated in six other categories, was snubbed.
Portman decided to honor the women that she felt had been overlooked. She arrived at the Oscars in a stunning black and gold custom Dior gown with a black cape.
As she paused to talk to the reporters, she pointed out that the cape was embroidered in gold with the names of women that she felt had been unfairly overlooked for Best Director. It was empowering for an A-list actress like Portman to spotlight the gender disparity in the nominations.
Some were not pleased by Natalie Portman's statement
While some people applauded Portman's statement, others weren't so impressed.
Actress Rose McGowan, a well-known activist who sparked the #metoo movement when she accused Harvey Weinstein of sexual abuse, lashed out at the gesture. She pointed out that Portman has her own production company, yet she didn't hire women directors herself.
In fact, Portman has only ever been in two women-directed films, and in one of those she directed herself. McGowan said: "I find Portman's type of activism deeply offensive to those of us who actually do the work…Brave? No, not by a long shot"
People also took to Twitter to complain, saying that Portman's feminism was "performative" and calling her out as a hypocrite. One said: "In a nearly 30 year career, she's worked with 2 female directors. 'Be the change you wish to see in the world' clearly isn't part of her philosophy. Practice what you preach."
Others pointed out that using an expensive Dior gown to protest injustice was a little tone-deaf. One critic said: "This is like painting the names of homeless people on the side of your yacht to protest income inequality."
Natalie Portman responded in a surprising way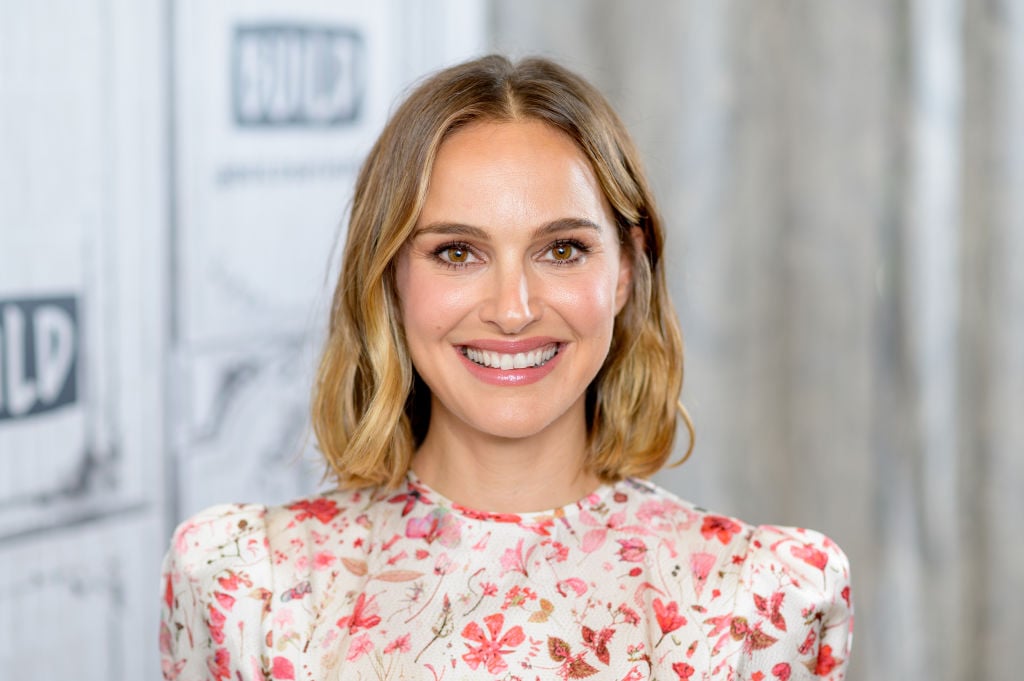 Portman responded to the backlash by saying that McGowan was right to say what she did wasn't brave. She pointed out: "Brave is a term I more strongly associate with actions like those of the women who have been testifying against Harvey Weinstein the last few weeks, under incredible pressure."
She went on to detail the ways she's tried to promote women's work in her career and admitted that she hadn't done as much as she should have.
"So I want to say, I have tried, and I will keep trying," Portman said. "While I have not yet been successful, I am hopeful that we are stepping into a new day."
People came to Natalie Portman's defense
One of the women whose name was on the famous cape, Honey Boy director Alma Har'el, spoke up on Portman's behalf. She pointed out multiple times that Portman had stood up for women directors when studios were trying to get rid of them. She complimented Portman's response, saying: "If you need a class at being classy read Natalie Portman's statement."
McGowan even walked back her criticism, admitting: "My critique should've been about Hollywood's ongoing culture of silence. I realise that by critiquing someone personally, I lost sight of the bigger picture. All voices, however spoken, are valid."
Whether people agree or disagree with Portman's statement and how she made it, one thing is certain: She got people talking about the issue. Whether or not that will improve things for women directors in Hollywood remains to be seen.