Natasha Lyonne Says She Has This Close Friend to Thank for Her Relationship With Fred Armisen
Natasha Lyonne, famous for her roles in American Pie, Orange Is the New Black, and Russian Doll, has been dating Fred Armisen of Saturday Night Live, Portlandia, and Big Mouth fame since 2014. While many Hollywood couples meet on set, this acting/writing/producing power couple met through a mutual friend: fellow SNL alum of Armisen's and longtime buddy of Lyonne, Maya Rudolph.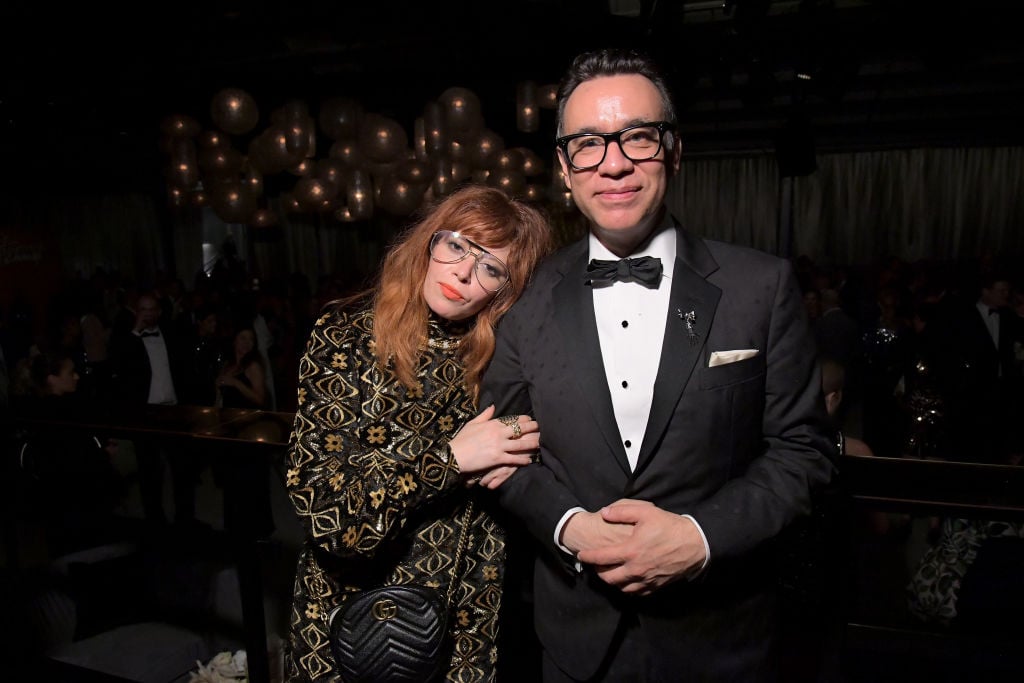 Natasha Lyonne and Fred Armisen met through mutual friend Maya Rudolph
Lyonne told Glamour Magazine the story of meeting Armisen, although she herself doesn't remember it. "I was going through a rocky road, as we know," she explained. She described the rough time in her life dealing with substance abuse as her "Grey Gardens phase."
Armisen recalls it like this: He and Rudolph showed up at Lyonne's apartment where she was chain-smoking in a silk robe and sunglasses.
The details of the encounter got even grittier from there. Lyonne explained, "I pulled out a copy of [Legs McNeil's oral history] Please Kill Me, autographed it, and was like, 'Welcome, kid. Fred — what a name. Happy birthday. Enjoy the book.'"
Rudolph and Lyonne are a friend match made in heaven
Former SNL star Maya Rudolph described meeting Natasha Lyonne as "love at first sight" when she was introduced to the fellow actress at Mercer Bar in Manhattan in 2001.
In 2017, Lyonne took the reins on a short film titled Cabiria, Charity, Chastity, directing Rudolph on set for the first time in their friendship.
"The surprise for me was the ease and comfort in watching her in charge on set," Rudolph told Glamour. "It's rare when you see someone in their right place. This is her calling."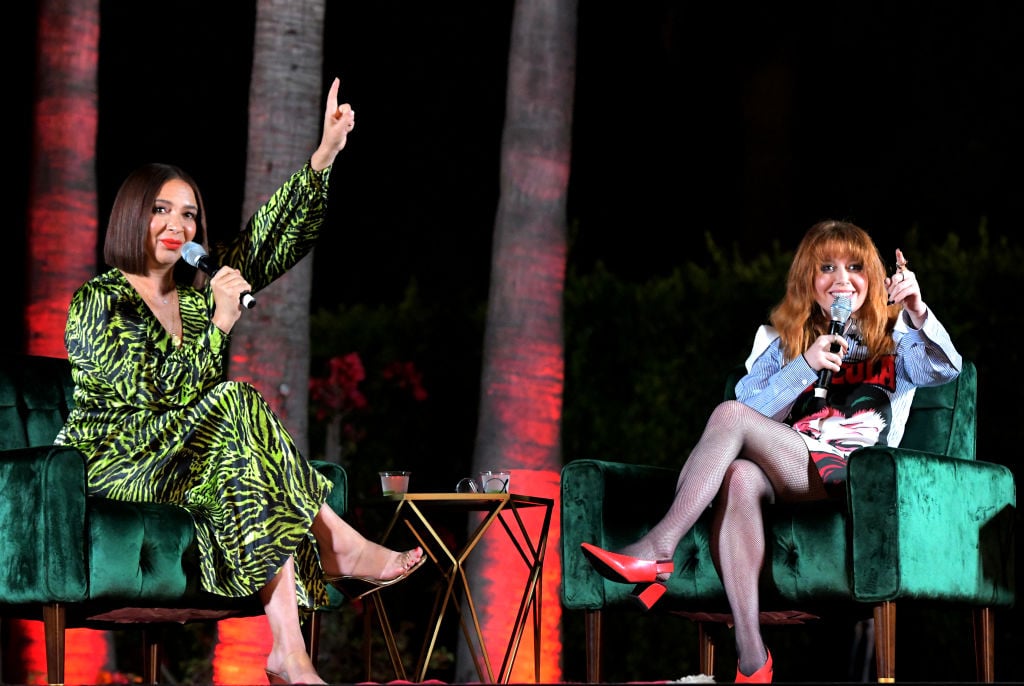 Rudolph and Lyonne have stayed close friends since Rudolph introduced the happy couple, Armisen and Lyonne. The two women have decided that the best way to get to hang out more is to find a way to work together.
"People have children and lives and stuff," Lyonne said. "So if we can find a way to work with each other, we'll get to spend more time together that's not just, like, 'Let's meet for lunch three times a year.'"
To fulfill this goal, Rudolph and Lyonne started their own production company together. The company, Animal Pictures, already has a first-look deal with Amazon.
Are a husband and kids in store for Lyonne?
Natasha Lyonne told Glamour she finds freedom in being in her 40s and not adhering to more traditional life events: marriage and children.
"It's not that I'm inherently averse to children, although maybe I am," she said. "I admire greatly all my friends who have kids. But one of the great reliefs about turning 40 is people start backing off."
Lyonne told Glamour that she and Armisen are happy dating for now; the couple spends part of their time in Manhattan, where she has an apartment, and the rest of their time in L.A., where he has a house.
She also commented on how well Armisen takes care of her, joking,"[He's] always going to pick me up from school on time."
And the book Lyonne autographed for Armisen the first time they met? Lyonne says, "he still has it."