'Nate and Jeremiah Home Project': Jeremiah Brent Reflects on 'An Hour of Kindness and Connection' (Exclusive)
Jeremiah Brent from 'Nate & Jeremiah Home Project' said the series was a design show about design and the human connection. The series finale showed the couple moving back to one place they really felt at home.
Jeremiah Brent, half of the design team from HGTV's Nate and Jeremiah Home Project looked forward to the new series that focused on family and connection.
Brent reflected on the series, punctuating how the series put a different spin on the typical home design shows. "We're really excited," he dished with Showbiz Cheat Sheet ahead of the season premiere. "So the show is basically about people. It's a design show, but not about us."
'Nate and Jeremiah Home Project' is about design and connection
Brent said he and his husband Nate Berkus loved how the series combined human stories with design. "It's a design show actually about design, which I'm very excited about, because, like I said, every show on television is how quickly, how fast … move on, transactions," he said.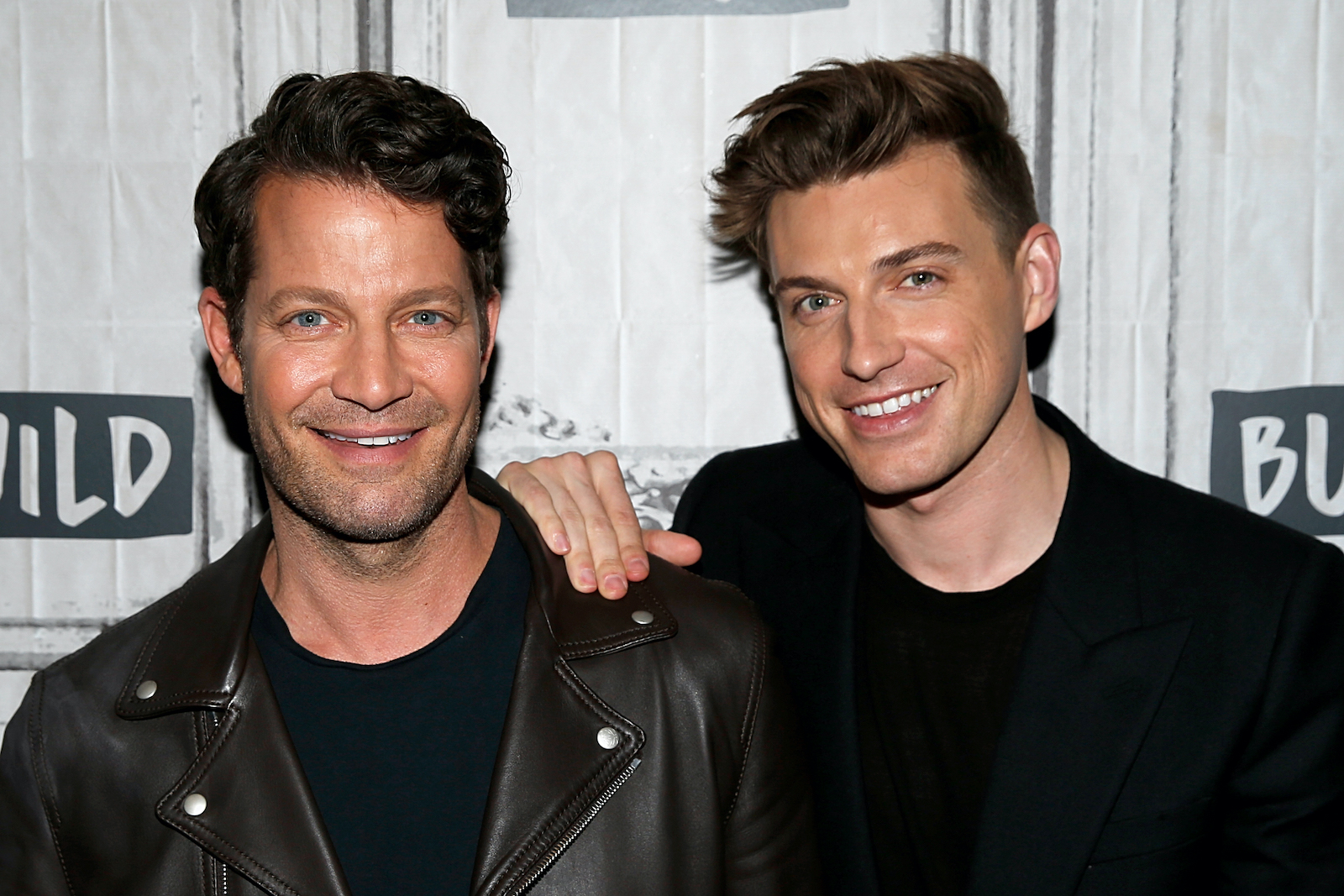 "On this show is about meeting people, understanding who they are through their things," Brent continued. "Helping them move through a transition in their life, sometimes great, sometimes terrible. Getting to know them and then hopefully transforming their home in a way they didn't know was possible. I always say that our show is a love story. It's how we show love through design. It's how our family shows love. How we connect. And I'm hoping that that's what people see that it's an hour of just kindness and connection."
The season finale of 'Nate and Jeremiah Home Project' ends with the sweetest story of all
The season ended with the couple moving back to their New York City penthouse that they sold in 2015. And while they are sad to leave their West Village townhouse, the penthouse always seemed like home.
"We're about to take a huge step into what is hopefully our forever home, and finally be able to put the roots down somewhere we've always wanted," Brent said in a confessional. "I never thought that we would move home, and that's what Fifth Avenue has been for us, it was always home."
Staying true to the roots of the series, Berkus and Brent move into a new phase in their lives. "One chapter ended, and a new chapter is starting," Berkus remarked. "But it's been good to us."  Adding, "Now that everything has been packed up and cleaned out of here, I'm ready to go. I'm ready to go home. We're both ready to go home."
Berkus shared a photo of him getting ready to pop a bottle of champagne. Cheers to the season finale of The #NateandJeremiahHomeProject," he captioned the image. "So grateful to have worked with all of these incredible families. Also a big shout out to all the talented people who helped make this all happen (too many to mention but you know who you are!)."
The couple made changes like their clients on the show
Brent told Showbiz Cheat Sheet that 2021 has been a transitional year for many families which often means rethinking their space.
"I always encourage people to make conscious decisions about what you're bringing into your home," Brent said. "Start with the most important moments of your day and build from there. I think, you know, even design television for so long has been about how quickly, how fast you can flip and sell it. And I am in the business of making decisions that matter. Bringing things into your home that matter."
"And I think the great thing about questions like this is that you can really start to figure out who you are," he remarked. "You can make those thoughtful decisions. And it's all about doing it and having fun. It's about bringing the joy back into creating your space. And having the freedom to finally have fun and to break those rules."