Nate Berkus and Jeremiah Brent Stress out About HGTV 'Rock the Block' Judging Duties
It's nerves all the way around on HGTV's Rock the Block when designers Nate Berkus and Jeremiah Brent express being stressed out about being judges.
Berkus and Brent approach host Ty Pennington, letting him know they have a few jitters about the tough competition. "Look who's back!" Pennington exclaims as the designers approach him. Meanwhile, Brent and Berkus are worried.
Brent jokes, "Why'd you do this to us again?"
Nate and Jeremiah are judging the 'FROG'
But Pennington is thrilled to see the design couple. "Nate Berkus, Jeremiah Brant, so good to see you guys back on the Block!" he says.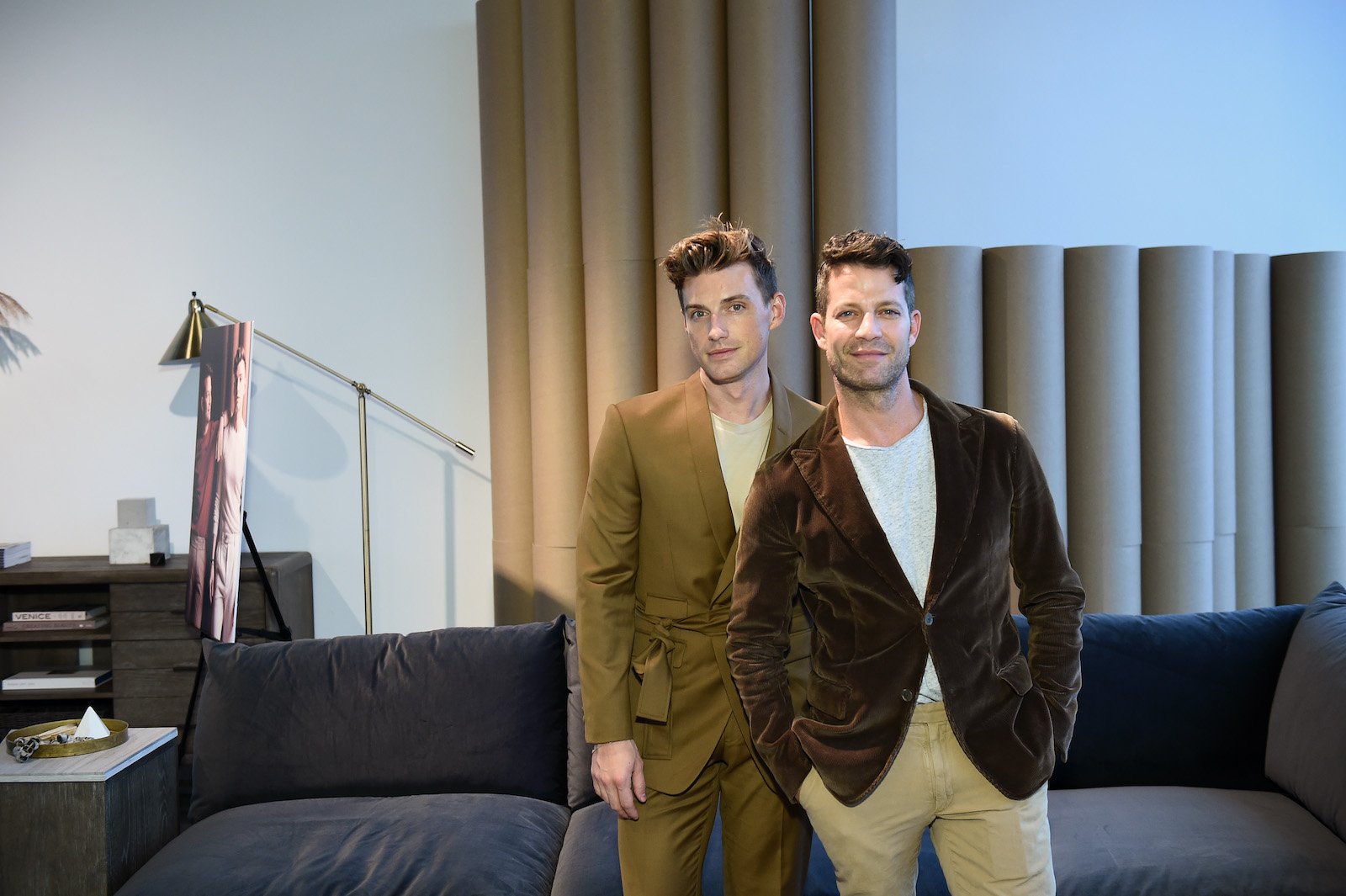 Berkus says, "Thank you. We're excited to be back as judges because we have a level of empathy for having been in this competition last year."
Pennington tells the designers they'll be judging the FROG. "Which is the finished room over the garage. The second-floor loft in the main home."
Berkus and Brent came in second place last year as contestants on Rock the Block. They ended up selling their six-bedroom flip for $635,000 in less than two months, via Realtor.com. They used about $40,000 of their $225,000 renovation budget to enrobe the entire home in brick.
Egypt Sherrod describes this 'Rock the Block' as especially stressful
But Brent says, "I'm so stressed out about this." This remark surprises Pennington because all Brent and Berkus have to do is judge others. Brent explains why he's a little stressed about the job – namely judging design couple Egypt Sherrod and Mike Jackson.
"I know, but this is so hard and it's all about perceived value and what we find to have value," he explains. Berkus is ready to dive in and they meet up with Sherrod and Jackson at the site.
RELATED: Egypt Sherrod and Mike Jackson Juggle Work and Family on HGTV's 'Married to Real Estate (Exclusive)
"We're back!" Brent exclaims. That's when Sherrod says they didn't warn them how exhausting the experience was. "I'm feeling a bit stressed because I don't know if my design skills are on the level of Nate and Jeremiah judging," Sherrod says in a confessional. "I'm really feeling insecure today!"
Ty Penningon said 'Rock the Block' Season 3 was stressful
The designers' anxiety is widespread this season. Pennington said competition is especially intense. "As a creative designer, designing a space that you like, maybe that you're gonna live in, is one thing," he told TV Insider.
"But designing a space that has to sell to a certain market, you really have to keep things conservative enough that someone's gonna come in and say, 'Oh, yeah, I could move in here right now.' And so you have to realize, you know, black walls in my bedroom may not work because it's about who's going to be able to sell it for the most on the block, and not everybody is a fan of having really dark walls in their bedroom," Pennington said.
"You have to really judge that area, what the market's coming for, what people are looking for," Pennington added. "And what I think is so great about Rock the Block, too, is they really want to make sure all the designers knew that Charleston aesthetic, that low-country, architectural vibe, and how you can bring some of those elements into the house."
Rock the Block "F.R.O.G. Showdown" premieres Monday, March 21, at 9 p.m. ET/PT on HGTV.
RELATED: Nate & Jeremiah's New Show': Jeremiah Brent Reveals What It's Like to Work With Husband Nate Berkus – 'He's My Favorite Person'