Nathan Lane Reveals Robin Williams Was Supposed To Play His Part in 'The Birdcage'
Actor Nathan Lane recently shared that Robin Williams was originally supposed to play the iconic part of Albert in The Birdcage.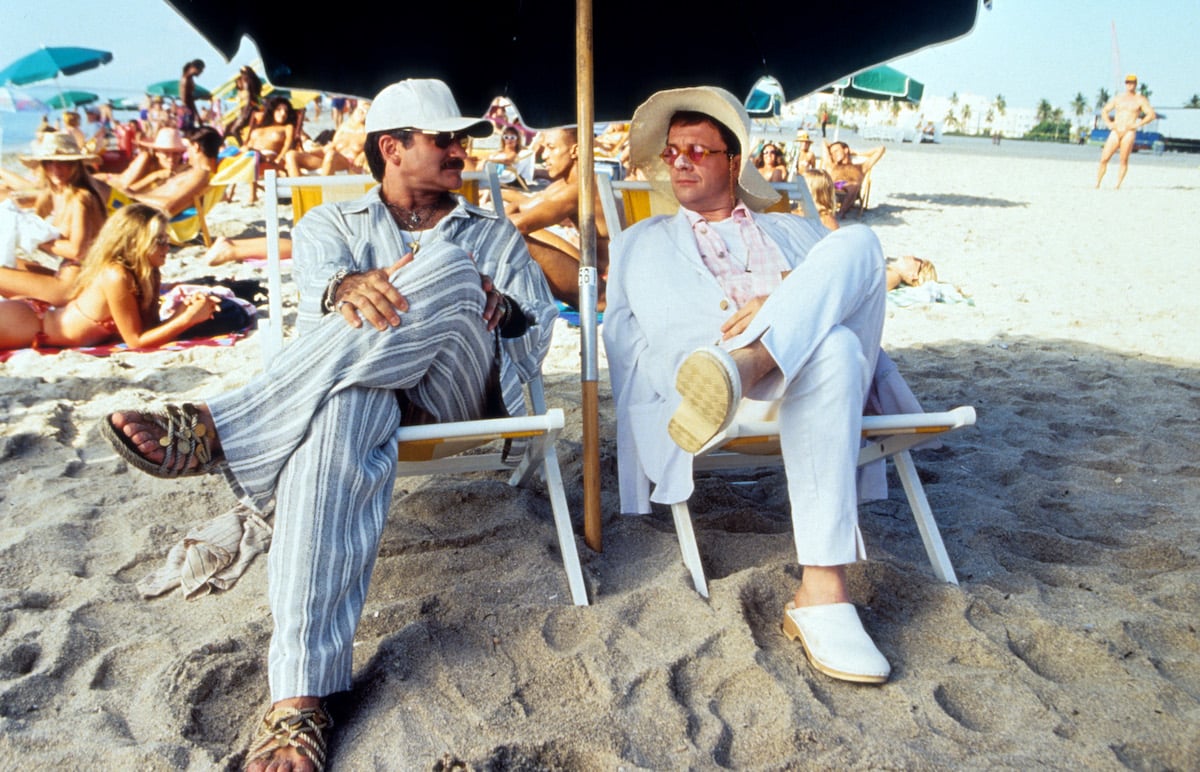 Lane dished about the experience working on the film and that he wasn't director Mike Nichols' first choice for the part. "Originally it was supposed to be Steve Martin and Robin Williams," Lane said on the Life is Short with Justin Long podcast.
"Mike had always wanted to do an American remake of La Cage aux Folles. He and Elaine May, who had… They kept in touch, but they sort of started to work together again," he recounted. Lane described how Williams' role shifted from Albert to the father of the groom, Armand Goldman in the film.
Robin Williams just did drag in 'Mrs. Doubtfire'
Lane said Steve Martin was supposed to play the part of Armand Goldman. "So Steve was going to do it, but then he had another commitment and couldn't get out of it," Lane said. "Then Robin decided he had already been in drag for Mrs. Doubtfire and didn't want to play the part of Albert. So he wanted to play the other part."
"Then the role of Albert opened up," Lane continued. "And then, I don't know, but for some reason, he thought of me."
"[Nicols] came to see me in the Neil Simon play, Laughter on the 23rd Floor, and said, 'I'd like to talk to you about a movie.' So that's how it began."
Nathan Lane reveals one moment that made him feel uncomfortable while making the film
Lane shared that he was uncomfortable with one particular line in The Birdcage script.
"The only, sort of, uncomfortable moment in the making of it is the use of the word 'f*g' in the movie," he said on The Hollywood Reporter's It Happened in Hollywood podcast. "I said, 'Alexander the Great was a f*g.' I couldn't figure out why Mike and [screenwriter] Elaine [May] wouldn't let go of this. I said to Mike, 'As the only gay person in the scene, I feel a little uncomfortable saying this and I don't know why the character would be using that term.'" 
He added, "I felt lucky just to be invited to the party, so it was very hard for me to question him at all. He did the classic, 'Just do one for me.' Of course, that's what he used."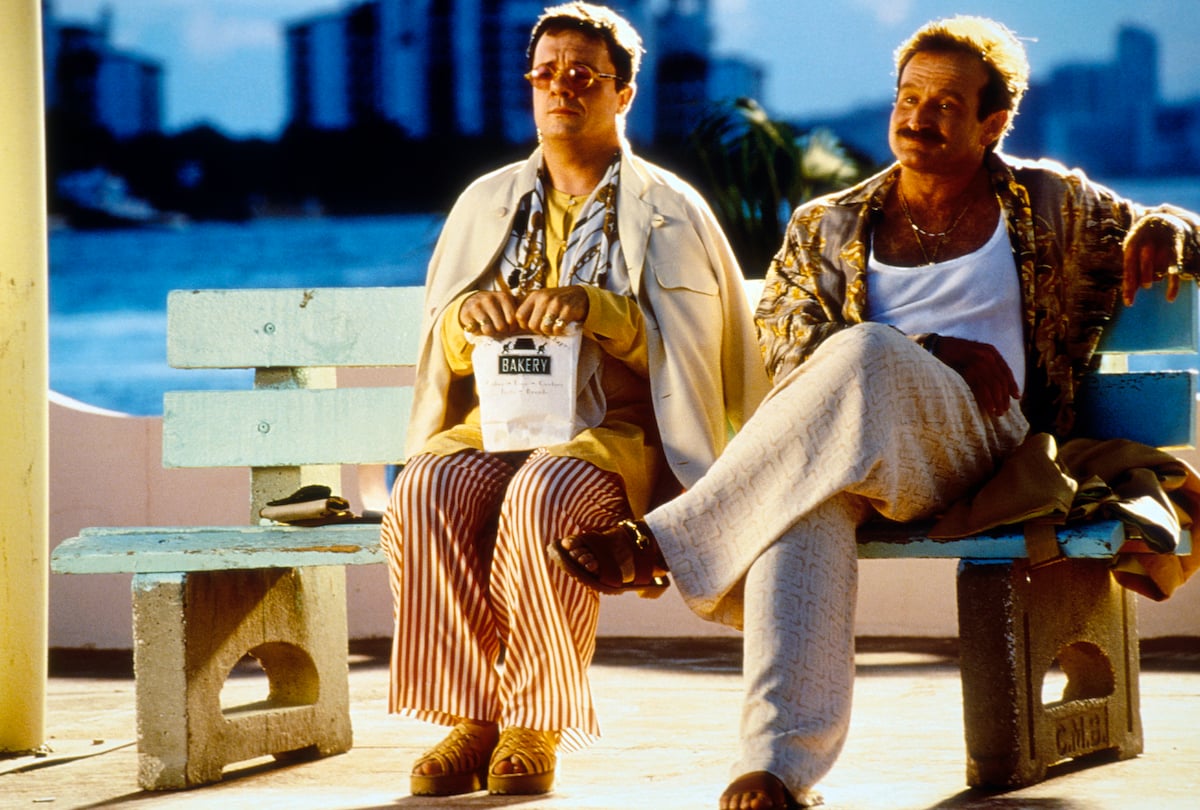 Lane said he felt a little let down after big roles didn't come his way following the film's success. "I went and said [my agent], 'Not much has happened after The Birdcage. I thought it was maybe going to lead to stuff,'" he said. "He said to me, 'Maybe if you weren't so open about your sexuality.' He was gay. He was this shaved head, moustached old queen and he said, 'Maybe if you weren't so open about your sexuality you'd have more offers.' So I left. I went to CAA. That was a mistake. 'Where fun goes to die.'"