'Power' Star Naturi Naughton Says She Lied on 'MTV Cribs' While in 3LW
It's been years since Power star Naturi Naughton has been in the same room with her 3LW group members, Adrienne Bailon and Kiely Williams. Naughton accuses her former bandmates of being verbally and physically abusive toward her, leading to her exit. Now, Naughton claims the group was also forced to lie about living a fabulous lifestyle. She cites their appearance on MTV Cribs as an example.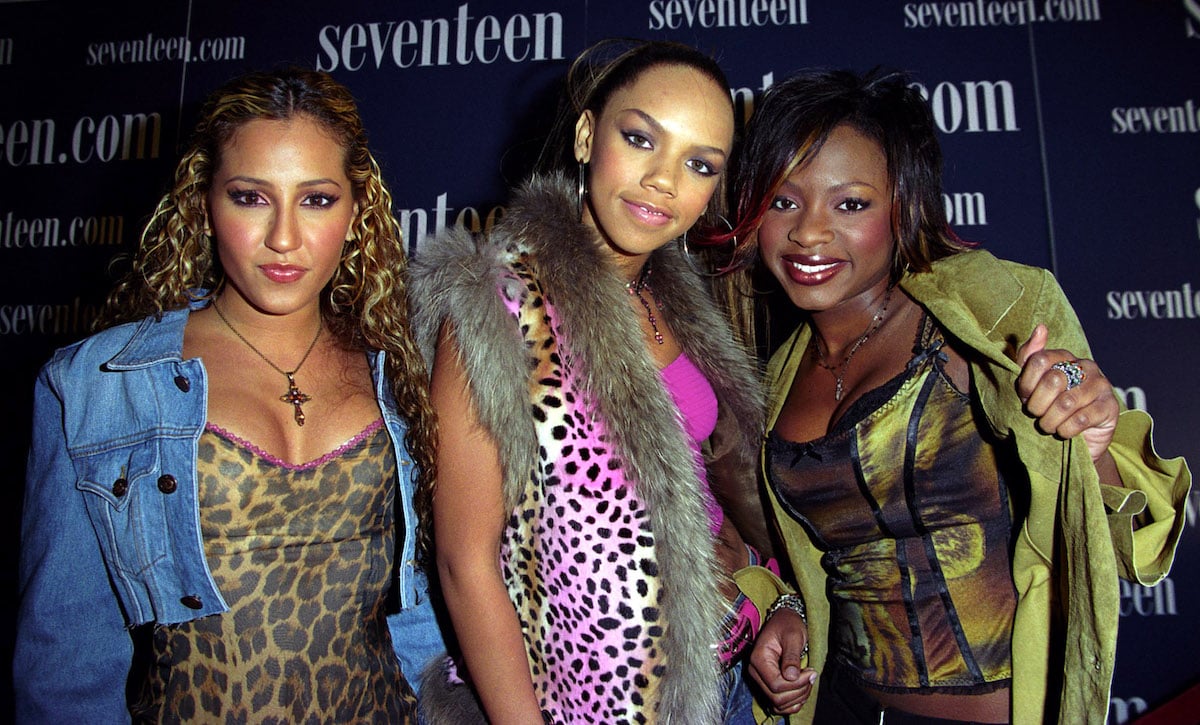 Naturi Naughton says her appearance with 3LW on 'MTV Cribs' was a lie
Naughton is the star of a new ABC musical drama Queens. The show chronicles a popular rap group that had a contentious split. They come back together 20 years later for a second chance at their career.
While promoting the show during an interview with The Breakfast Club, Naughton reflected on the drama she experienced in her own group, 3LW. One of the craziest things Naughton says she had to do was lie while appearing on an episode of MTV Cribs in order to make the group look good. In the episode, the group claimed they lived together in a three-bedroom home in Malibu, California. 
Related: Which Former 3LW Member Is The Most Successful: Naturi Naughton or Adrienne Bailon?
"When I watched some of the episodes back, I'm like, 'Yo, this really happened to me!' That Cribs episode, I lived it. I was doing a fake Cribs, I'm telling everybody now on The Breakfast Club," Naughton explained. "MTV did the Cribs, and you know, back when 3LW was hot, we had to pretend. But, I didn't have a car, I didn't have a house, I didn't have any of those things."
Naughton said it was to help the group's image. She remembers renting the house with her group members for the show. "I had to clean the house by 7:00 and give it back to the owner," she added.
The singer stands by her account that her group members attacked her
Not only did Naughton say she had to put on a front about the material things the group had, but she also says she was not honest about the turmoil they were in. Naughton says the group did not get along and even accuses Williams of getting physical with her.
Related: ​​The Comments Made By 'Power' Star Naturi Naughton That Her Former 3LW Member Says Is The Reason She'll Never Forgive Her
Per Naughton, an argument led to Williams getting food thrown in her direction. She told MTV News what went down weeks after the group split in the early 2000s, saying: 
There was an argument between me and our manager, Michelle Williams. And Kiely and Adrienne are cursing me out, and before I know it, Kiely throws her plate of food all in my face — mashed potatoes, macaroni all in my hair, down my clothes, messing up my [hair]do! Nobody has the right to hit me. That's not what I'm here for, … to be physically abused. So I said, 'Get me a flight back to Newark, New Jersey,' and they wouldn't even help me get a ticket.
Kiely Williams later alleged Naturi Naughton called her mother a 'b—h'
Naughton later made peace with Bailon, but she has no relationship with Williams. While promoting her participation in BET Presents: THE ENCORE, Williams insists years of bashing from Naughton is the reason why she has not made amends with her.
"I do not speak to Naturi," Williams told Entertainment Tonight. "The Naturi – Adrienne thing is kind of all mixed in together and not to say that I will lump them into the same person but I think it's unfortunate that after all of these years and all of the success that they've been able to achieve that they wouldn't use their platforms to be more honest about really what happened with the group," Williams confesses. "But that's life. I don't really speak or think about them."
During the BET show, Williams finally admitted she did throw chicken in Naughton's direction. She says it was due to Naughton disrespecting her mother by calling her a "b—h."