Naya Rivera Said Ariana Grande's 2015 Grammy Photos Have 1 Problem
Ariana Grande and Big Sean dated from August 2014 to April 2015. Here's why Naya Rivera said there's a problem with Grande's 2015 Grammy photos.
Naya Rivera said Big Sean's support wasn't genuine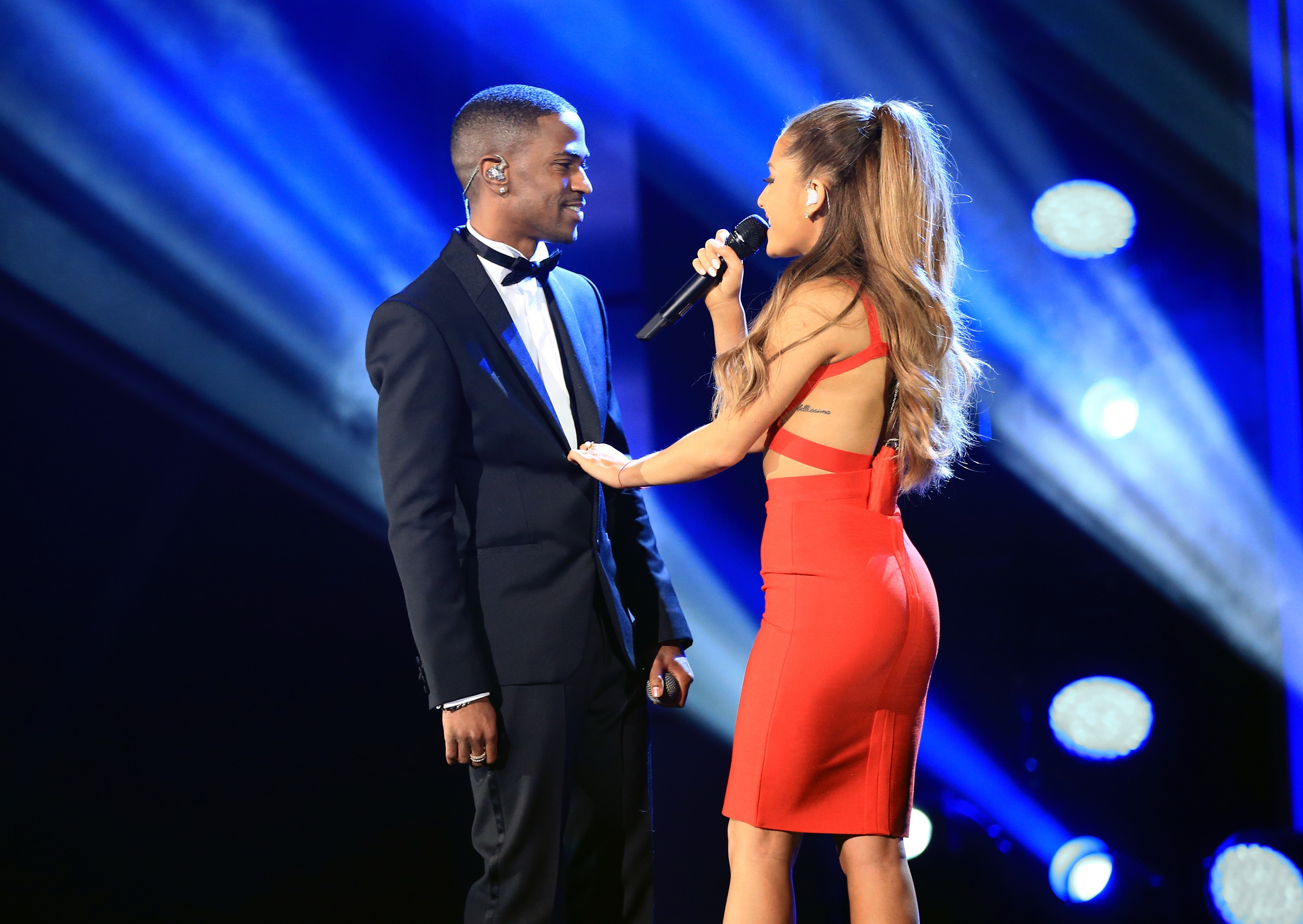 According to Rivera, Big Sean acted supportive but was only pretending because he really wanted publicity. She said she realized he wasn't there to support her when she took time to think about their relationship. Rivera said she never did any public events alone because Sean often attended events with her.
When I heard the word 'engagement,' I thought marriage, babies, picket fence (albeit a really really fancy picket fence), but I guess he was just thinking publicity, publicity, publicity. At the time, I didn't really pick up on this, though, because I was so caught up in it.

I'd lose track of whose event was whose. When we were going to a party, or had a photo shoot, I didn't know whether the invite had come from my publicist or his. Either way, he got his picture taken and I brushed off the fact that I no longer did anything on my own. It became clear to me that a lot of things he did in the name of being 'supportive' were really just attempts to share the spotlight.

Naya Rivera in 'Sorry Not Sorry'
Naya Rivera said Ariana Grande's 2015 Grammy photos have 1 problem
At one point in the book, Rivera discusses how Sean's alleged desire for publicity seemed to affect his interactions with then-girlfriend Ariana Grande. Rivera said when Grande looks back at the photos from the night she was first nominated for a Grammy, she's going to see Big Sean in all her photos.
"I guess that's [Big Sean's] MO. Flash forward to him on the Grammy's red carpet with [Ariana Grande]," wrote Rivera. "It was her first time being nominated and now, when she looks back at pictures of that night, he's going to be in all of them. And they're not even together anymore. Just stop. If you're really a supportive man, then you know when to step aside and let your lady be the center of attention. You don't need to literally stand in front of her to prove you were there."
Naya Rivera said Big Sean tried to steal the spotlight when she had big moments
Rivera said Sean would often step into her spotlight and try to steal the show. She said he interfered with an interview she did with Power 106 by coming along and bringing a bottle of champagne. She said he even went as far as answering questions for her.
"When I had a single drop and it was my turn to do an interview at Power 106, Sean showed up with a bottle of champagne," said Rivera. "Just here to support you babe! But then why are you answering questions about my song?"
Read more: Naya Rivera Had Concerns About Big Sean After Their Engagement
Follow Sheiresa @SheiresaNgo