Naya Rivera Loved Wearing the 'Glee' Cheerleading Uniform: 'I Was Stoked'
Naya Rivera is best known for her role as Santana Lopez on Glee. Here's why the Cheerios cheerleading uniform made her so happy.
Naya Rivera was 'annoyed' during her 'Glee' audition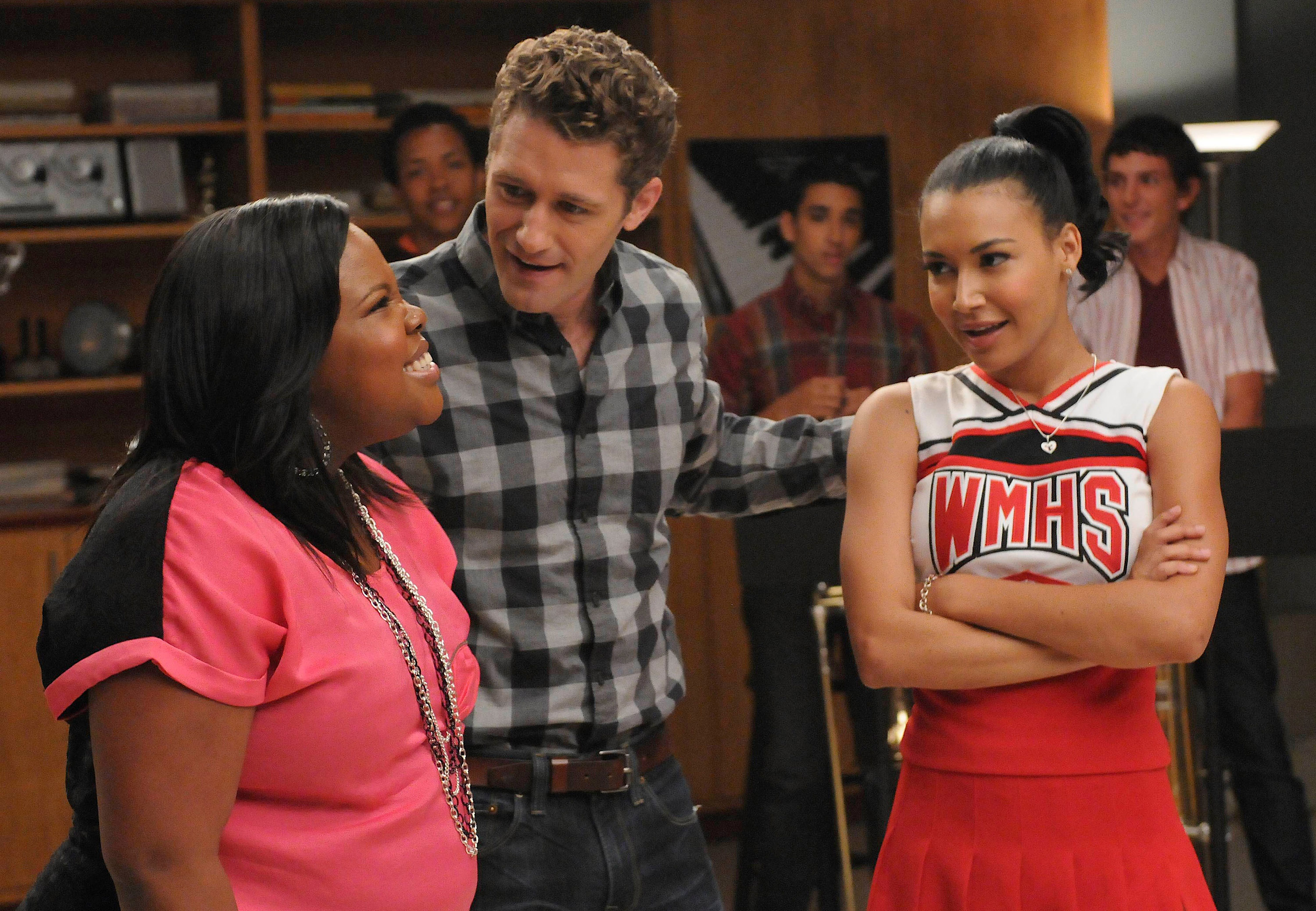 Although Rivera was grateful for the opportunity to audition for Glee, she said she was a bit 'annoyed.' The part required her to drive to a music store and purchase sheet music.
"When I auditioned for Glee, I was annoyed," said Rivera in her book Sorry, Not Sorry. "This wasn't surprising, because at this point in my career, I hated auditions (still do, actually), but this one also involved driving out to a music store in Van Nuys to buy sheet music. Annoying errand aside, it seemed like one of the cooler auditions I'd been to in a long time because it involved singing."
Naya Rivera later became excited to play Santana Lopez on 'Glee'
Things began looking up for Rivera. At first, she only had a small part in the pilot (the part had no lines). However, she said she played the part so well she was offered more screen time in the next episode. She said she tried her best to make her character stand out so she could get noticed.
"There was a big scene in the choir room, with a bunch of students sitting in chairs, and I was rolling my eyes and popping my neck at every joke," recalled Rivera. "And I guess it must have worked!" Rivera said Ryan Murphy, creator of Nip/Tuck and Glee, told her to learn the song "Sing a Little Prayer." She was about to get a bigger scene in a future episode.
Why Naya Rivera loved the 'Glee' cheerleading uniform
One memorable part of Glee is the red and white cheerleading uniform some of the characters wore. The show's cheerleaders were called the Cheerios, and they wore their uniforms with pride. Rivera said she was very happy when she first received her cheerleading uniform for her role as Santana.
"When wardrobe first handed me the cheerleading uniform, I was stoked," said Rivera. "One, because I'd never played a cheerleader before, and two, because I was relieved that I got to wear a costume that made me look hot. I remember trying it on and doing a little jump when I looked in the mirror." Rivera said she had no idea she would be wearing that uniform for the next three years.
Rivera's co-stars also brought her joy. She said they always made her laugh. "Actors tend to be extroverts, and at least 20 times a day someone would do something that would have me laughing so hard that I'd be red in the face and unable to catch my breath," wrote Rivera." [They were] some of the greatest people I've ever called friends."
Read more: Naya Rivera Was Happy Her Acting Career Didn't Take Off Right Away
Follow Sheiresa @SheiresaNgo