Naya Rivera Was Rejected by 'American Idol' Before Her Breakout Role in 'Glee'
Despite its popularity, American Idol has let plenty of talent slip through the cracks. While Naya Rivera would ultimately find her way as both actor and singer, her audition for American Idol was a complete dud. But even after an early exit from the famous talent show, Rivera would blaze her own path in the entertainment world before her tragic death in 2020.
Naya Rivera tried out for 'American Idol' before 'Glee'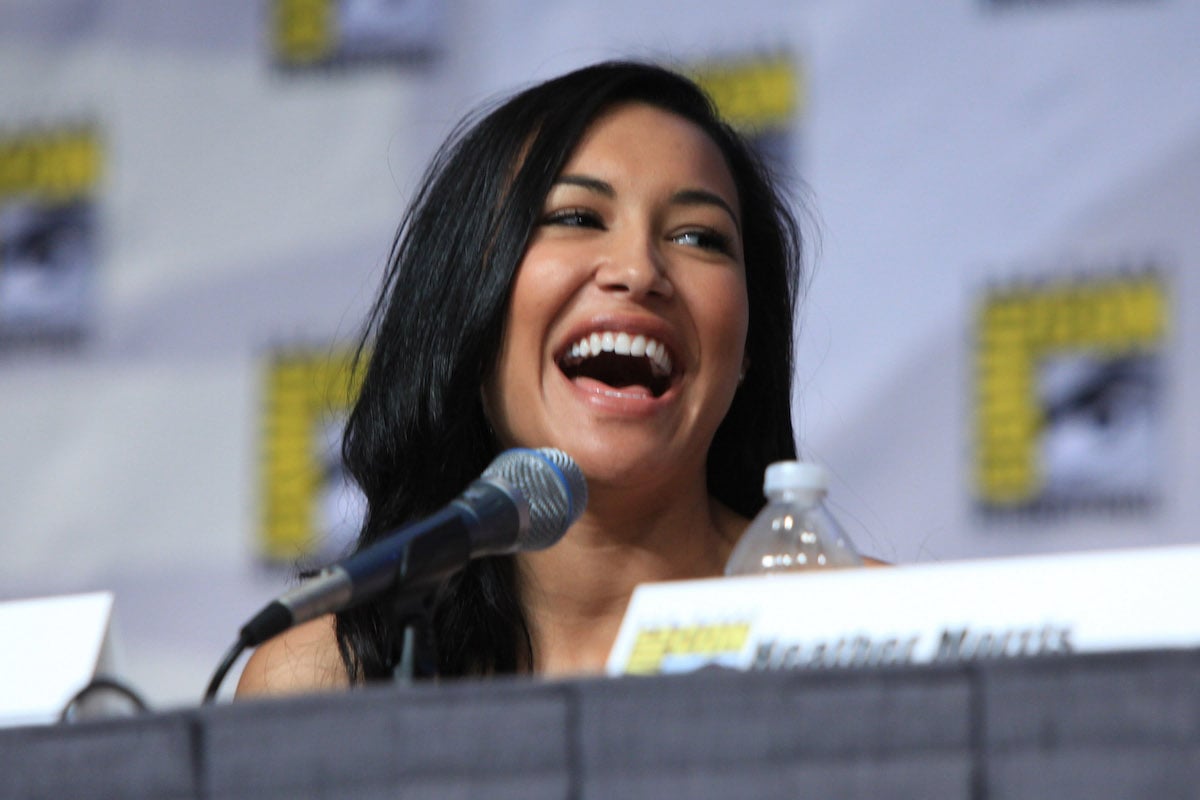 You would think that Naya Rivera performing "Emotion" by the Bee Gees would have turned a few heads. But American Idol producers were less than impressed. As TV Insider points out, Rivera drove from the LA area up to San Francisco to try out for Idol at the suggestion of her father. Despite already being accustomed to the stage, Rivera didn't make it past the first round of the audition.
Although Rivera never said exactly when she tried out, the July 2008 audition held at the Cow Palace is the most likely candidate. That year, Rivera studied screenwriting at the New York Film Academy. She was still looking to find her way in the world of entertainment.
For Rivera, the setback from the American Idol audition would prove to be short-lived. Shortly afterward, Rivera was cast for the first season of Glee, playing a quick-witted popular girl originally introduced as an antagonist. In a quirky stroke of fate, it was another performance of the Bee Gees' "Emotion" that led to her being cast—only months after being rejected by American Idol for the same song, according to Rolling Stone.
'Glee' turned Naya Rivera into a star
Even though getting cast as Santana Lopez in Glee seemed like a breakthrough moment, Rivera maintained her gig as a nanny while filming early episodes. The moonlighting by Rivera lasted until producer Ryan Murphy helped her land a full-fledged contract. By season two in 2010, it was clear that Rivera was captivating enough to be a central part of the cast.
More than just an obvious singing and acting talent, Rivera quickly turned into a symbol for the LGBTQ community as her character was fleshed out. As NME explained, it was Rivera who took a toss-away joke about her sexuality and turned it into something special. Rivera pushed the development of her relationship with her girlfriend, Brittany (Heather Morris), making it clear she took her advocacy seriously. Santana ultimately became a well-rounded character who went well beyond the limited role originally imagined.
Rivera would remain on the show all the way to the series finale, playing Santana for more than 100 episodes (per IMDb) and becoming a major part of the international Glee concert tour. And when Rivera and Heather Morris kissed on stage to wrap up the tour, the moment went viral and became a powerful testament to Rivera's status as both a star and symbol.
Rivera was just getting started at the time of her death
The success of Glee also brought Rivera full circle in the entertainment world. Before trying out for Idol, Rivera got her start in TV commercials as a young child actor. Then she landed bit parts on an assortment of marquee sitcoms (Family Matters, The Bernie Mac Show). After Glee finished, Rivera served as a guest judge on RuPaul's Drag Race. Then she landed a starring role in the YouTube Red series Step Up: High Water.
The Step Up spinoff was initially canceled after a couple of seasons. But Starz liked its potential and picked it up for a third season in 2020. Rivera was to be a central component of the very talented cast. Ne-Yo, Terrence Green, and Marcus Emanuel Mitchell also headlined the cast. Showing off more of her vocal talent, she was cast as Catwoman in the limited animated series Batman: The Long Halloween.
But just when it seemed her career might go in any number of directions, Rivera's life took a tragic turn in July of 2020. While out boating with her son on a lake in Southern California, Rivera accidentally drowned in a fluke accident that left everyone devastated. Despite Rivera being a good swimmer, authorities guessed that she became stuck in the thick vegetation and was unable to free herself (via ABC). The last thing Rivera did was put her four-year-old son safely back on the boat.
RELATED: Naya Rivera's 'If I Die Young' Brings Comfort to Some Fans But Others Beg Twitter to Stop Posting It