Naya Rivera Said Santana and Brittany's 'Glee' Relationship Started as a Joke
One of Glee's biggest story lines was the romantic relationship between Santana (Naya Rivera) and Brittany (Heather Morris). Rivera said the relationship between Santana and Brittany started as a joke. Here's what the late star revealed.
Heather Morris spoke about her on-screen relationship with Naya Rivera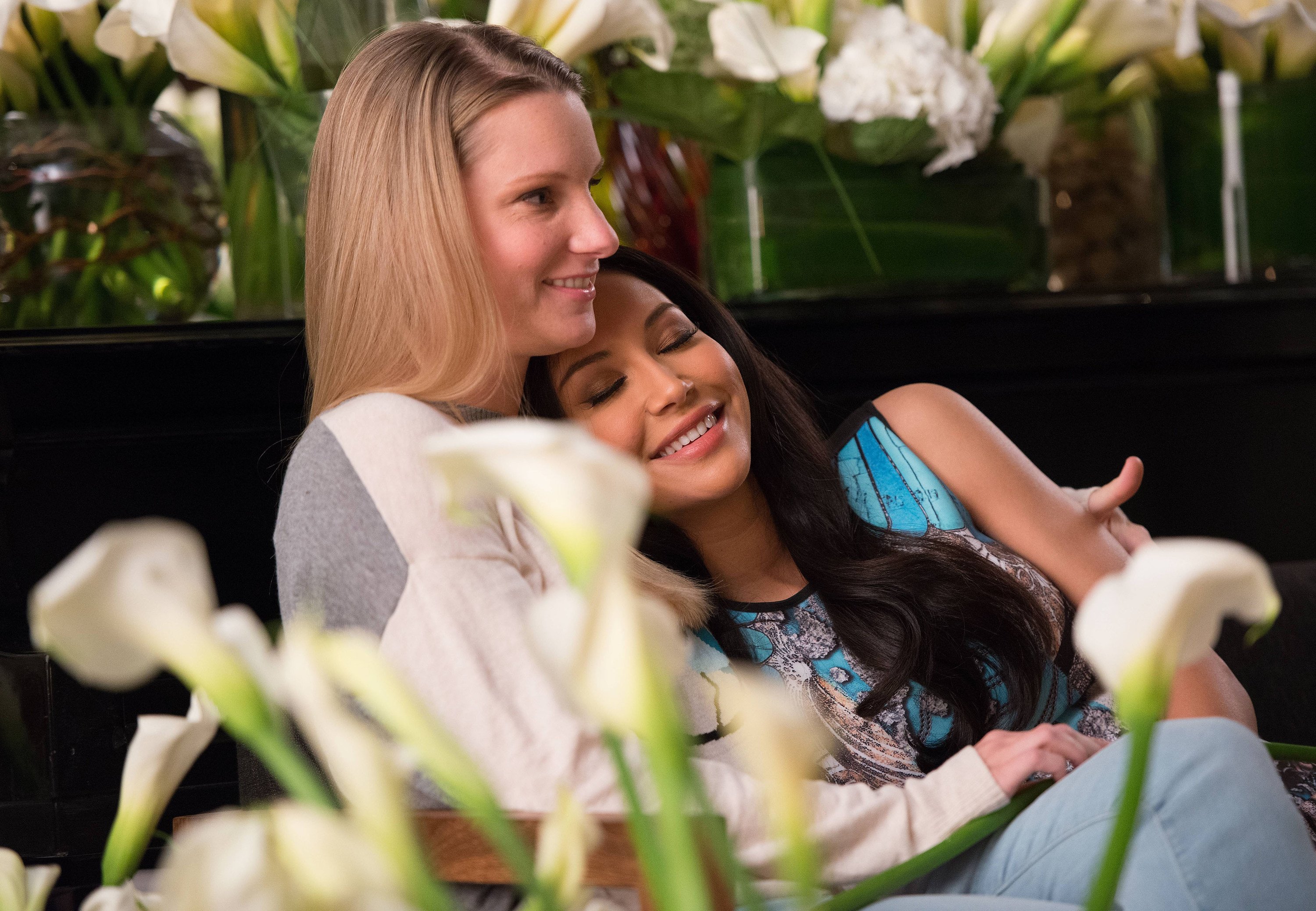 In a heartfelt Instagram post, heather Morris spoke about the impact of the relationship between Brittany and Santana. At the beginning of her video, Morris said she felt "heavy" and had an "aching in her heart" because of the death of Rivera. She expressed a desire to connect with her fans and reflect on Rivera's life and what she meant.
"I have been feeling very heavy lately," said Morris. "I've been feeling this like aching in my heart to connect with my fans, to connect with everybody who's been feeling a little lost and confused during this time."
Morris described Brittany and Santana's relationship as a "gateway" and a source of inspiration for fans. "I don't need to explain what the importance of Santana and Brittany's relationship was to all of you who are watching, because most of you felt like it was your gateway into your current life," continued Morris. "Most of you felt like it was an inspiration to become your best self."
Naya Rivera said Brittany and Santana started as a joke
Santana and Brittany weren't originally supposed to be a couple. In her book, Sorry Not Sorry, Rivera revealed their relationship started as a joke.
"Like many things that went on to become major plot lines on Glee, Brittany and Santana's relationship started out as a joke," wrote Rivera. "Late one season, Brittany made reference to the fact that she and Santana had hooked up. It was a casual line, and later I asked Brad Falchuk, who'd written the episode, if Brittany and Santana really had a thing. 'Well, I don't know,' he said. But when we came back from hiatus, he'd figured it out: Santana was a lesbian."
Naya Rivera was happy about Brittany and Santana dating
At first, Rivera was happy about Brittany and Santana's pairing because it meant she got more screen time. However, the actor later realized the story line meant so much to viewers who were in a similar situation. She said she began to take her portrayal of Santana seriously after she became aware of the impact she had.
At first, I was just happy that she was getting a story line (because, hello, more screen time for me), but as that story progressed, we all started to see how much it was resonating with people. It was no longer a joke or a way to spice things up but something that we should take seriously.

As each new episode aired, I would get tweets from people thanking me and telling me how important the story line was to them. The writers would get similar praise—and also the occasional death threat from a lesbian warning them that they'd better not mess this up.

I think we did a pretty good job; Santana and Brittany were able to show that a gay relationship was just that—a relationship, with no less or more of the ups and downs that happen in any relationship.  

Naya Rivera in 'Sorry Not Sorry'
Follow Sheiresa Ngo on Twitter.