NBC Exec Sets The Record Straight on Alleged Feud Between 'Will & Grace' Stars Debra Messing and Megan Mullally
Two years after its revival, Will & Grace has once again ended—and fans think it's all because two of the show's stars had trouble getting along. After ongoing reports of an alleged rift between Debra Messing and Megan Mullally, many have been lead to believe that the actress' behind-the scenes drama has caused NBC to …
Two years after its revival, Will & Grace has once again ended—and fans think it's all because two of the show's stars had trouble getting along.
After ongoing reports of an alleged rift between Debra Messing and Megan Mullally, many have been lead to believe that the actress' behind-the scenes drama has caused NBC to give the beloved sitcom the chop.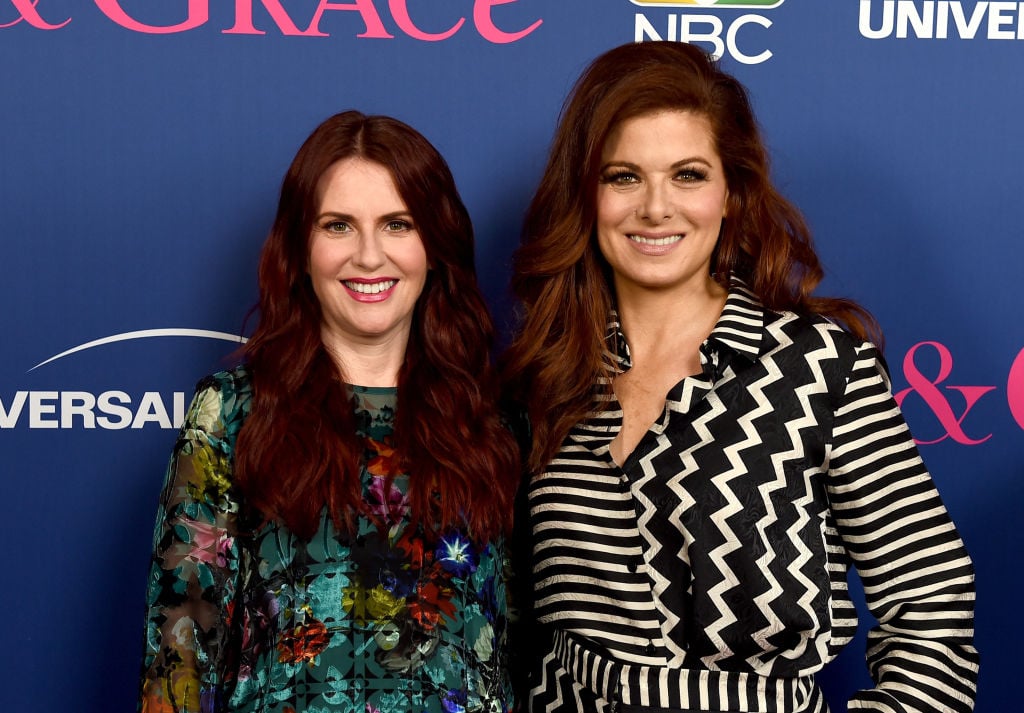 With this theory continuing to make its rounds online, an NBC executive has decided to put these feud rumors to rest and explain the true reason why Will & Grace came to an end.
Fans believed the show's cancellation was a result of the actress' feud
The cast of Will & Grace might have history together, but one small disagreement might have caused Messing and Mullally's more than 20 year friendship to suffer.
The two lead actress' of NBC's hit sitcom have been at the center of feud rumors ever since fans caught some conspicuous social media activity from both women back in August 2019.
The rumors first started when Messing posted a photo to her Instagram of the Will & Grace cast and crew.
Though she tagged everyone in the photo, fans noticed that Messing failed to tag Mullally, which came across a little suspicious.
A few weeks later, fans were certain the actress' friendship was on the rocks after seeing that the stars had unfollowed each other on social media.
Now this is when those feud rumors start coming into play.
On August 13, Mullally posted, then deleted, a cryptic message to her Instagram story that many believe was a dig at Messing. "One of the best feelings is finally losing your attachment to somebody who isn't good for you," she wrote.
With all of these instances taking place shortly after NBC confirmed that the series' 2020 season will be its last, many began to speculate that Messing and Mullally's beef had been going on for a while.
According to fans, they believe that the show's executive were tired of the stars' ongoing drama and ultimately decided to give the show the ax because of it.
Though Messing and Mullally remained pretty mum on the status of their friendship, that still hasn't stopped stans from keeping the rumor mill spinning.
NBC's co-chairman says this feud was "falsely exaggerated"
Although many are certain Messing and Mullally's backstage tension ultimately caused Will & Grace's end, NBC's top exec is now confirming that wasn't the case at all.
While recently sitting down with TVLine to discuss the show's final season, NBC's co-chairman Paul Telegedy made it clear that the lead actress' alleged feud was not the reason why he decided to conclude the revival.
"Some things come to a natural end," Telegdy said. "[Series creators] Max [Mutchnick] and David [Kohan] told the story they wanted to tell. Just wait for the finale. It's epic; it ties together so many threads. It is coming to a great, natural end."
Telegdy even admits that that reports of Messing and Mullally's feud "were greatly and falsely exaggerated." 
The show's lead man, Eric McCormick, also downplayed talk of his co-stars' feud this past fall, telling US Weekly that "people worried… entirely too much" about Instagram-gate. He then added, "The four of us get along like a house on fire, we always have."
Well, there you have it. Messing and Mullally's alleged feud did not play a part in the show coming to an end.
Now fans can sleep peacefully at night knowing that just like every other beloved series, Will and Grace just ran its course.