'NCIS': 10 Best Ziva And Tony Moments
Ziva (Cote de Pablo) and Tony (Michael Weatherly) shared plenty of amazing moments during their time on NCIS. Although their romance was a slow burn, they eventually hooked up and even had a child together. Everything changed, of course, when Ziva moved back to Israel and everyone thought she died in a bombing raid. With Ziva set to return to NCIS in epic fashion in Season 17, here is a look at the 10 best Ziva and Tony moments through the years.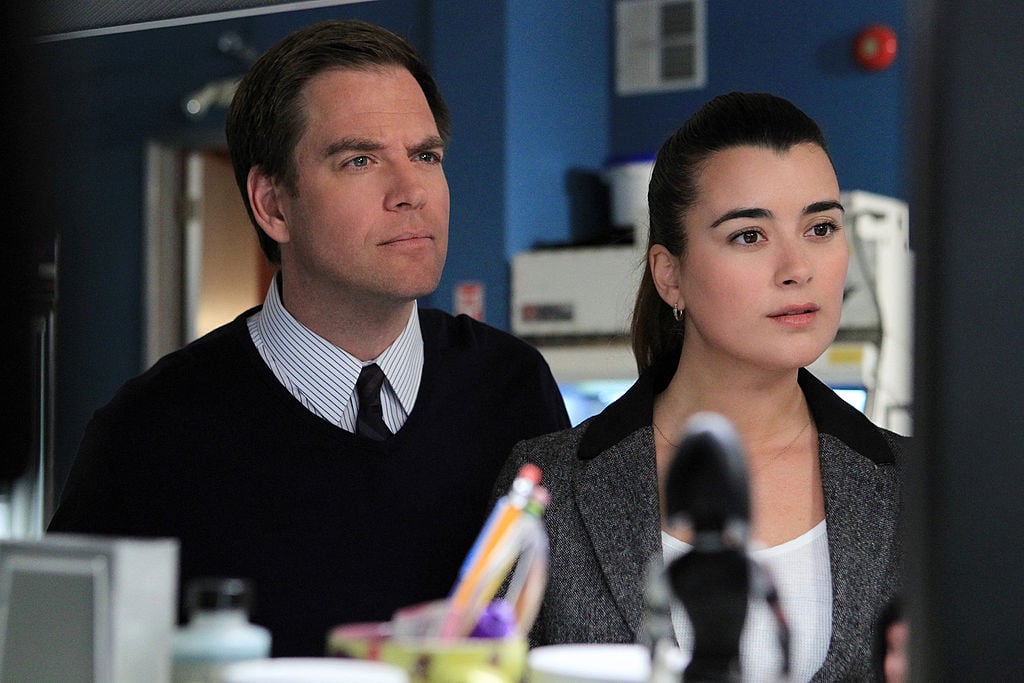 10. Ziva first meets Tony
Ziva made her first appearance on NCIS in the Season 3 premiere, "Kill Ari: Part 1." She arrived at the bullpen to talk to Gibbs (Mark Harmon) about the Ari situation when she discovered Tony fantasizing about Kate. The exchange was a little awkward though it did not take long before Ziva showed off her impressive detective skills, telling Tony his entire background will little hesitation.
9. Married Assassins
According to NCIS Fan Wiki, Tony and Ziva had their first big assignment together when they went undercover to a luxury hotel. Their backstory was that they were married assassins and they were more than willing to play the part. Aside from an epic make-out scene, this is the first mention of Ziva's nickname, sweet cheeks. Ziva also started calling Tony, "my little hairy butt," which is pretty amazing.
8. Trapped together
Tony and Ziva got trapped together on a number of different occasions, but few were as memorable as the time they were stuck inside a shipping container. In the Season 3 episode, "Boxed In," the agents got into a gunfight and were forced to take cover in a shipping container. At one point, Tony got extra cozy with Ziva to protect her from the flying bullets, a move that earned him a free dinner date.
7. Teaming up
As agents of NCIS, Tony and Ziva had plenty of opportunities to work together on cases. Fans would be hard pressed to forget the time they flew to Los Angeles to protect their director, Jenny Shepard. They also enjoyed a trip to Paris, where they got the chance to open up about their relationship status.
6. Stuck in an elevator
NCIS ended Season 9 with a major cliffhanger after a terrorist placed a bomb inside the team's headquarters. In the season finale, "Til' Death Do Us Part," the bomb situation got Tony and Ziva stuck inside an elevator. Although the circumstances were stressful, it gave them some quality alone time that fans will never forget.
5. Tony deals with heartache
Tony experienced some hard times in the Season 5 episode of NCIS, "Bury Your Dead and Family." Tony had just split up from Jeanne and was having a difficult time moving past it. Fortunately, Ziva was on hand to give him some much needed emotional support and a shoulder to lean on.
4. Ziva almost dies
In Season 7, Ziva experienced a close brush with death that involved a boating accident. For a time, Tony believed that Ziva had perished in the wreck and was bent on getting revenge. After being administered some truth serum, Tony confessed that he could not live without Ziva.
3. Tony and Ziva go to Germany
When Ziva got some information about the man who killed her dad, she and Tony flew to Germany to track the killer down. The trip, which happened in Season 10, featured some very intimate scenes between the characters. Their adventure came to a conclusion when Tony reached out to grab Ziva's hand following a car accident.
2. Ziva's final moments
De Pablo announced her departure from NCIS in Season 11. Her storyline ended after she decided to leave the United States for Israel. With Ziva missing in action, Tony traveled to Israel in an attempt to track her down. He would learn a few seasons later that he and Ziva share a child.
1. Ziva and Tony's future reunion
Ziva made a surprise return in the Season 16 finale of NCIS. The character appeared to Gibbs to warn him about an impending threat. We do not know where the series plans to take Ziva next season, but there are rumors that she might reunite with Tony at some point.