'NCIS': Are Bishop and Torres Really Cut Out for This Job?
NCIS Season 17, Episode 20 showed Bishop (Emily Wickersham) and Torres (Wilmer Valderrama) in an unusual situation. The suspect was the one asking questions. They were given a pop quiz of sorts and failed miserably. Here's Showbiz Cheat Sheet's take on Bishop and Torres and if they're really as sharp as people think they are.
What happened during 'NCIS' Season 17, Episode 20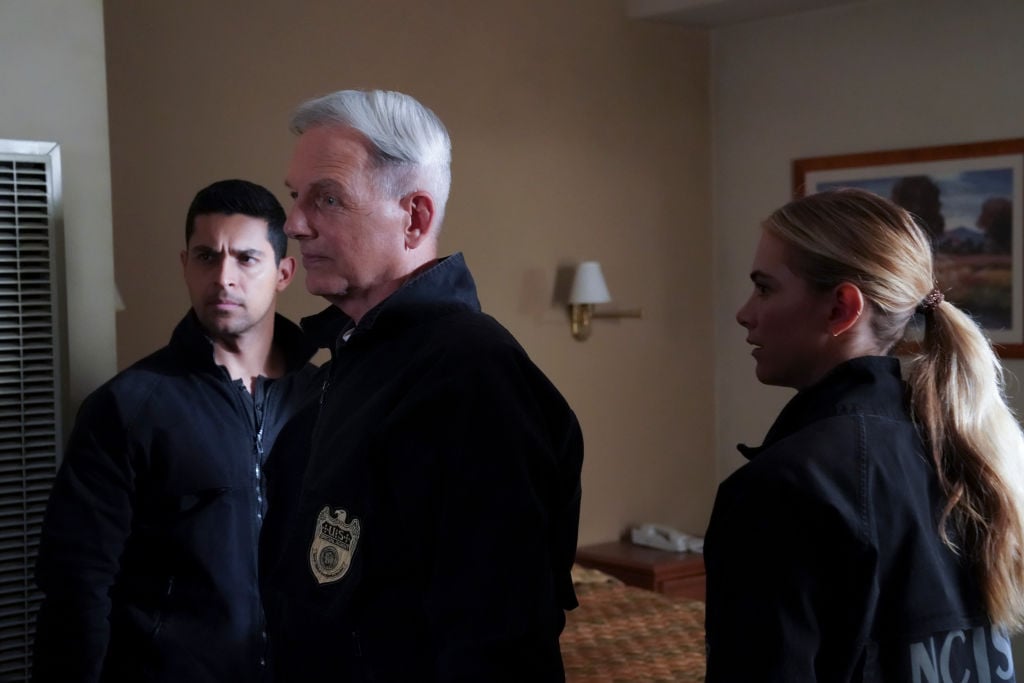 NCIS Season 17, Episode 20 (titled "The Arizona"), is about a 95-year-old man (Joe Smith, played by Back to the Future actor Christopher Lloyd) who is desperately seeking a way to have his ashes interred on the U.S.S. Arizona upon his death. Gibbs and the team work to identify the man, who claims he was on the ship when it was attacked at Pearl Harbor on December 7, 1941.
Bishop and Torres were embarrassed during an interrogation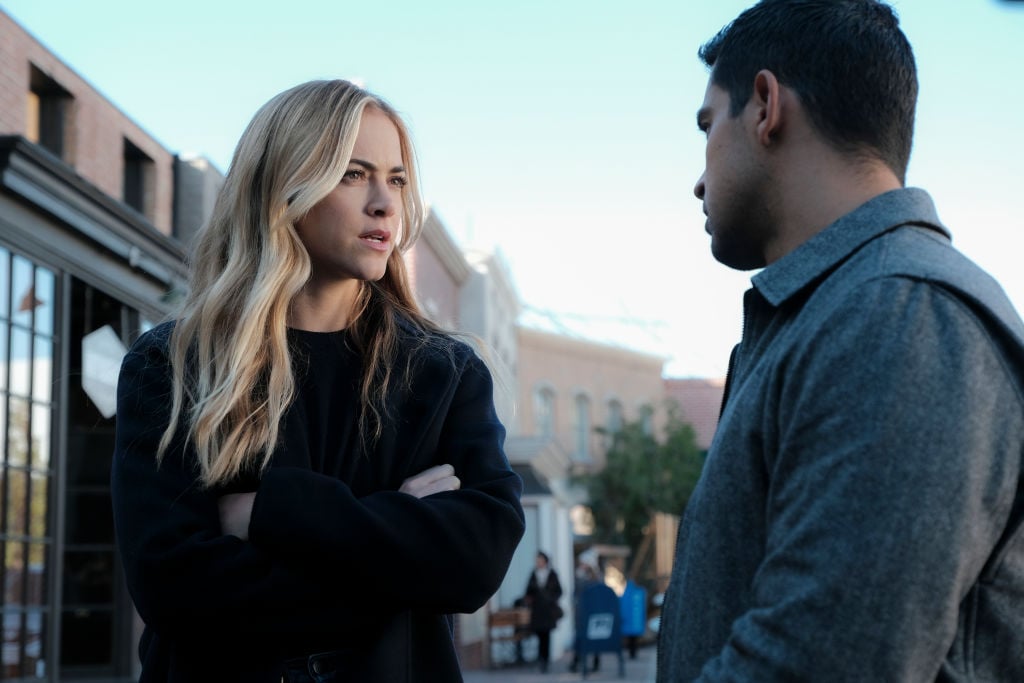 Bishop and Torres try to help Joe, but he's not cooperative. They speak to him in the interrogation room (he stole a purple heart so he could have leverage), but it's tough going for the agents. Before Joe will talk, he asks for a root beer. He then proceeds to quiz Bishop and Torres. They fail his quiz miserably.
One of the first questions Joe asks is what they know about World War II. Bishop starts by saying, "1939 to '45, the Axis powers versus the Allies." Joe then asks Torres the date of the attack on Pearl Harbor, but Torres doesn't know the answer. Joe asks Bishop how many casualties were on the U.S.S. Arizona, but she doesn't know. "And you two work for the Navy?" asks Joe angrily. "You're a disgrace, both of you!" he adds.  
Joe can't believe their lack of knowledge when it comes to naval history, so he asks to speak to Gibbs. "Get me the guy in charge," he demands. "I'm wasting my time talking to you two clowns." Bishop and Torres are angry, but at the same time it's clear they're embarrassed. Perhaps they should be.
Bishop and Torres let their personal lives get in the way of their work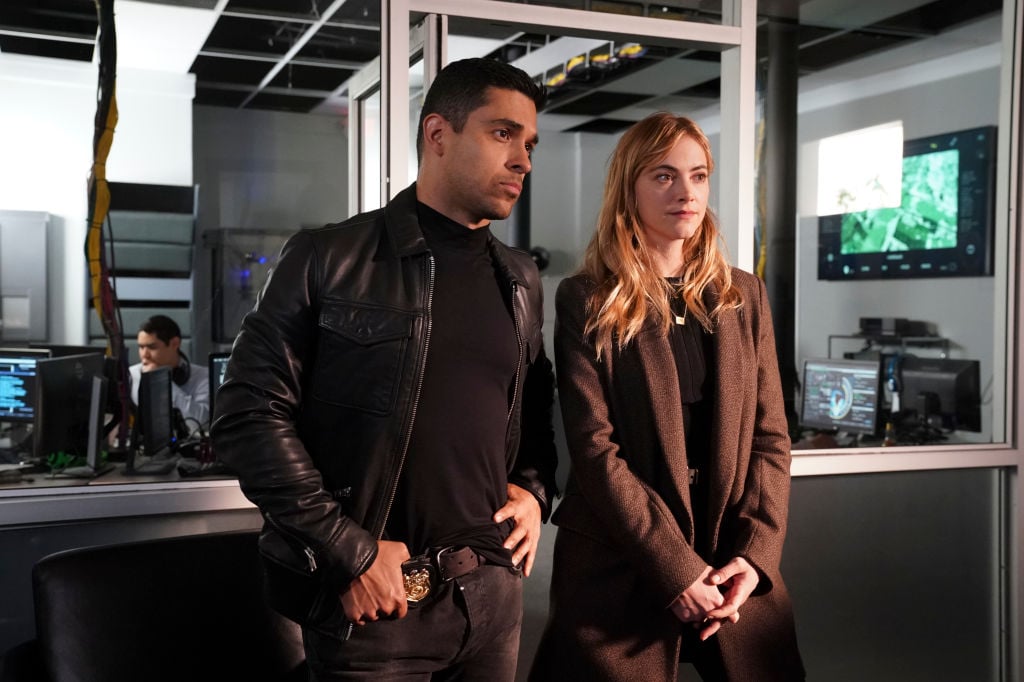 Although Bishop and Torres manage to get their work done, they sometimes seem distracted by each other. There are times when their office flirtation gets in the way. One example is during NCIS Season 17, Episode 7, titled "No Vacancy," when they go on an unplanned double date with other people. Things didn't go well on the date, so Torres starts to pull away from Bishop and they begin to talk less. They work as a team, so this hurts team dynamics.
Torres seemed jealous that Bishop was on a date with his then-girlfriend's son, so he gave her the cold shoulder. Their personal relationship got in the way of work. This isn't professional. During that episode, they were more concerned about their personal lives than work.
Bishop went rogue
In a few episodes, it became clear Bishop doesn't know how to take orders. She went behind Gibbs' back to look for clues about Ziva and she withheld information from McGee. She doesn't seem like much of a team player.
Episode 20 showed Torres and Bishop have a lot of work to do if they want to advance in their careers. However, this might not be a problem for Bishop, since she was offered training by Odette, a former CIA member. It's anyone's guess what the future has in store for her and Torres.
Read more: 'NCIS': Why a Producer Said Torres and Bishop's Relationship Will Be 'Horrible'
Follow Sheiresa @SheiresaNgo