'NCIS': Cote De Pablo's Trainer Has Been Preparing Her For 'Intense Fight Scenes' For Her Return As Ziva
Cote de Pablo is working hard for her return as Ziva David on season 17 of NCIS. The actress, who came back to the hit crime drama in the Season 16 finale, has been doubling up on her workouts as filming for the new season continues. While we have not heard much about Ziva's storyline next season, Pablo's personal trainer recently revealed that she has been training hard for "intense fight scenes" on the show. What does this tell us about Ziva's journey in season 17 of NCIS?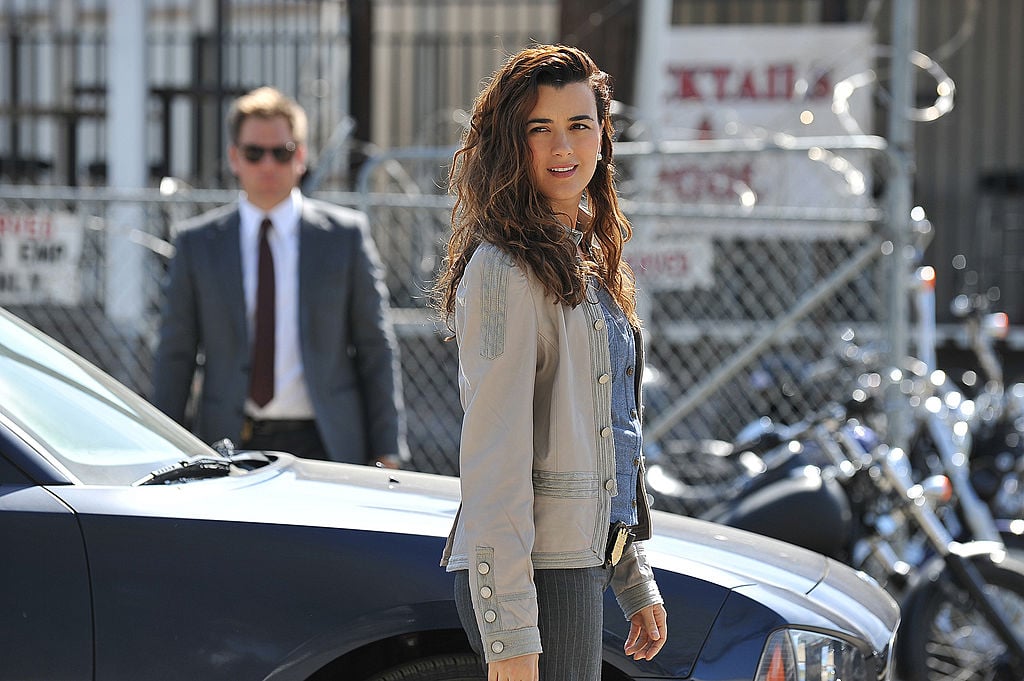 Pablo hits the gym
Cote de Pablo's personal trainer, Scott Logan, just shared a video of the NCIS star working out at the gym. The Instagram clip features Pablo doing several different exercises, each of which Logan said are tailored for her role on the hit CBS show.
Logan did not reveal too much about Pablo's character next season, but he did say that her focus has been on her core and controlled movements. He also let slip that Pablo is getting ready for some fight scenes, which is definitely exciting.
"Since Cote de Pablo from NCIS has been having some pretty intense fight scenes, I have been focusing on slow and control movements and focusing on core more than anything for her," Logan shared.
Logan added that Cote de Pablo is a total "badass" and is super strong. Based on the video, it's pretty clear that the actress is getting ready for some intense scenes on the show. In addition to the clip, Logan shared a heartfelt message on Instagram, expressing his gratitude for being able to work with Pablo.
He also told fans that he is very excited about Ziva returning to NCIS and cannot wait to see her journey continue. Needless to say, Logan is not the only person excited for what's ahead.
'NCIS' teases Ziva's return
In season 16 of NCIS, we learned that Ziva had not died in a mortar attack like we were previously led to believe. Instead, she has been living in hiding for several years, presumably to keep herself and her family safe. That all changed last season, however, when Bishop (Emily Wickersham) found out that Ziva is alive and well.
The series upped the ante in the Season 16 finale by having Pablo return for a quick cameo. Ziva showed up at Gibbs's (Mark Harmon) home in the last scene of the episode. Ziva warned Gibbs about a serious threat before the credits rolled, and the show is expected to pick up right where it left off in the season 17 premiere.
NCIS producers previously confirmed that Cote de Pablo will appear as Ziva in the opening episode of season 17. They also teased that she will have an important part to play in the action. We still do not know how many episodes Ziva will appear, but NCIS star Wilmer Valderrama recently confirmed that Pablo is working on the set.
Taking to social media, the actor shared a photo of himself posing with Wickersham and Pablo while riding in a vehicle. Valderrama did not reveal any details about the scene, but it looks like we might see all three characters together next season.
What about Ziva's threat on 'NCIS'?
One of the biggest mysteries surrounding Ziva's return is the ambiguous warning she issued to Gibbs in the season 16 finale. Although many fans thought the threat had something to do with the drug storyline that was featured in the finale, it turns out that it might not be the truth.
NCIS producer Frank Cardea recently revealed that the threat has something to do with Ziva's supposed death a few years ago. It is unclear how this threat has anything to do with Gibbs, but it sounds like it is serious business.
Cardea also assured fans that Ziva is really alive and well, and that she is not a figment of Gibbs's imagination. Gibbs hallucinated a lot in the season 16 finale of NCIS, which led a lot of fans to speculate that Ziva was just another hallucination. Cardea then teased that fans will know whether or not Gibbs knew about Ziva's fate prior to her appearance – something that could make things interesting with the rest of the team.
Season 17 of NCIS is scheduled to premiere September 24 on CBS.