'NCIS': Cote De Pablo's Trainer Reveals Exactly How She Got Ready To Return As Ziva David
Cote de Pablo is hard at work getting ready for the new season of NCIS. With filming for Season 17 underway, Pablo's trainer, Scott Logan, just shared a behind-the-scenes clip of Pablo hitting the gym. The video shows Pablo working hard on her core — and Logan revealed exactly how Pablo whipped her body into shape for her return as Ziva David.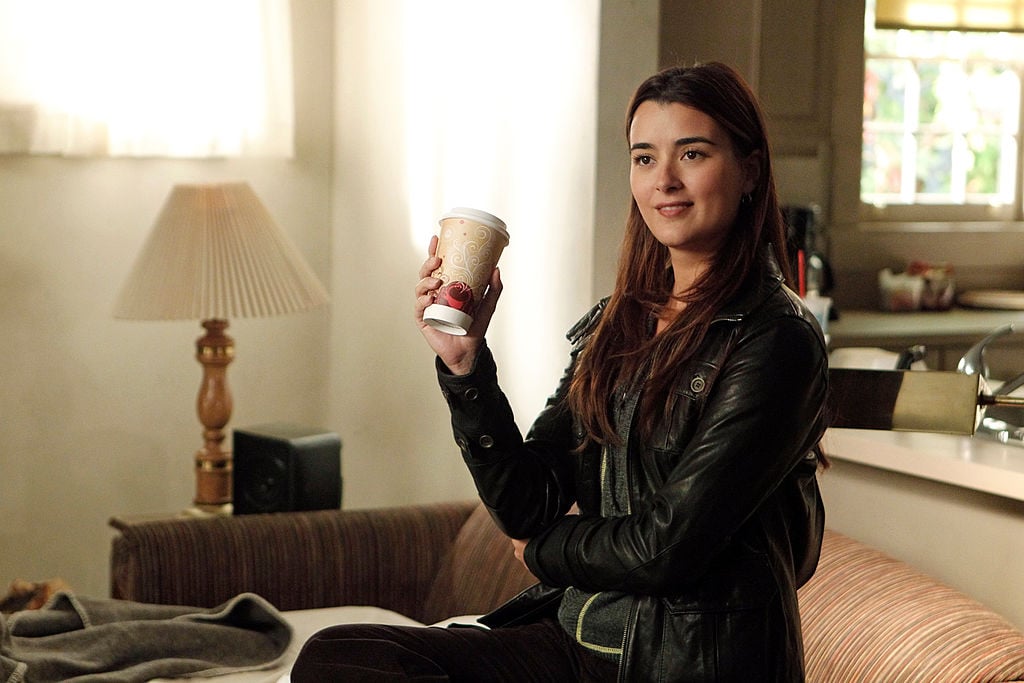 Cote de Pablo gets ready to return to 'NCIS'
Pablo will return as Ziva in the Season 17 premiere of NCIS. Pablo surprised fans at the end of Season 16 when she showed up at Gibbs' (Mark Harmon) house to warn him about a threat. NCIS producers have already promised that Ziva will play an important part in the premiere, though we really do not know how long she will be sticking around.
With her scenes ready to go, Pablo has been staying in top shape with a little help from her personal trainer, Scott Logan.
Taking to Instagram, Logan shared a clip of Cote de Pablo working out her core with some resistance bands. Logan added a few details about Pablo's workout regime in the caption, writing that the actress has been focusing on her balance and core so that she is ready for her fight scenes.
Logan did not reveal any more details about the fighting, but he did say that he cannot wait to see Ziva back in action. Fans, of course, reacted positively to the post, with many sharing their excitement about seeing Ziva on NCIS once again.
"If it's not Burning then your not doing it right.. One thing I focused on with Cote De Pablo aka ZIVA.. from NCIS.. keep her focused and balanced out with a strong core for her fight scenes.. can't wait to see how she kicked Ass on TV in the fall," Logan shared.
Pablo's trainer reveals more about her workout
After sharing the workout video, Logan posted a few pictures of himself posing with the actress. This includes a photo of him holding up a magazine with Pablo's picture on the cover and a shot of him and Pablo enjoying some time outdoors with each other.
In the caption, Logan wrote that he is thrilled to be working with Pablo and revealed that she was one of his first celebrity clients. Logan apparently worked with Cote de Pablo when she first started on NCIS and has helped her stay in shape over the years.
Pablo first joined NCIS in Season 3 and was quickly promoted to a full-time cast member. Her character's slow-burning — but epic — romance with Tony DiNozzo (Michael Weatherly) was one of her main storylines. Pablo decided to leave the show after Season 11.
With Cote de Pablo returning, NCIS fans are hoping that the series will re-unite Ziva and Tony at some point, though producers have yet to announce anything official. Weatherly left the series in Season 13 and now stars on his own show on CBS called Bull.
Inside Pablo's training
Apart from the gym, Pablo spends a lot of time perfecting the graceful art of yoga. In a previous interview, the NCIS star revealed that she practices yoga almost every day of the week. According to Prevention, she even has her own yoga trainer that comes out to her house to do sessions with her.
Cote de Pablo favors Vinyasa and believes that it has some amazing benefits to the body. Based on how Pablo has kept in shape after all these years, she is definitely on to something.
"Four or five days a week, I do open flow Vinyasa. I bring a teacher, who happens to be a great friend, to my house. You look at this woman's body and you go, "Wow, the benefits of yoga!" Pablo shared.
While Pablo keeps her health a top priority, she does have a few health concerns that she worries about. This includes cancer, which runs in the actress's family. Pablo's grandmother, for instance, passed away after battling cancer.
To help catch the disease early, Pablo eats diets based on Japanese and Mediterranean cultures. She also makes sure that she gets plenty of sleep every night, no matter how crazy her schedule gets.
Cote de Pablo has not revealed anything about her return as Ziva this season. We know that Ziva will be teaming up with Gibbs to take out the threat. But after that happens, there is no telling where producers will take her story. Whatever happens, we cannot wait to see Ziva back in action when NCIS returns to CBS this fall.
Season 17 of NCIS is scheduled to premiere September 24 on CBS.