'NCIS': The Creepy Story of How David McCallum and Brian Dietzen Bonded Over an Autopsy
David McCallum and Brian Dietzen have been working together on NCIS for last 16 years. Fans love them as Donald "Ducky" Mallard and Jimmy Palmer. Here's the story of how they bonded over an autopsy.
Brian Dietzen was only supposed to be on 'NCIS' for one episode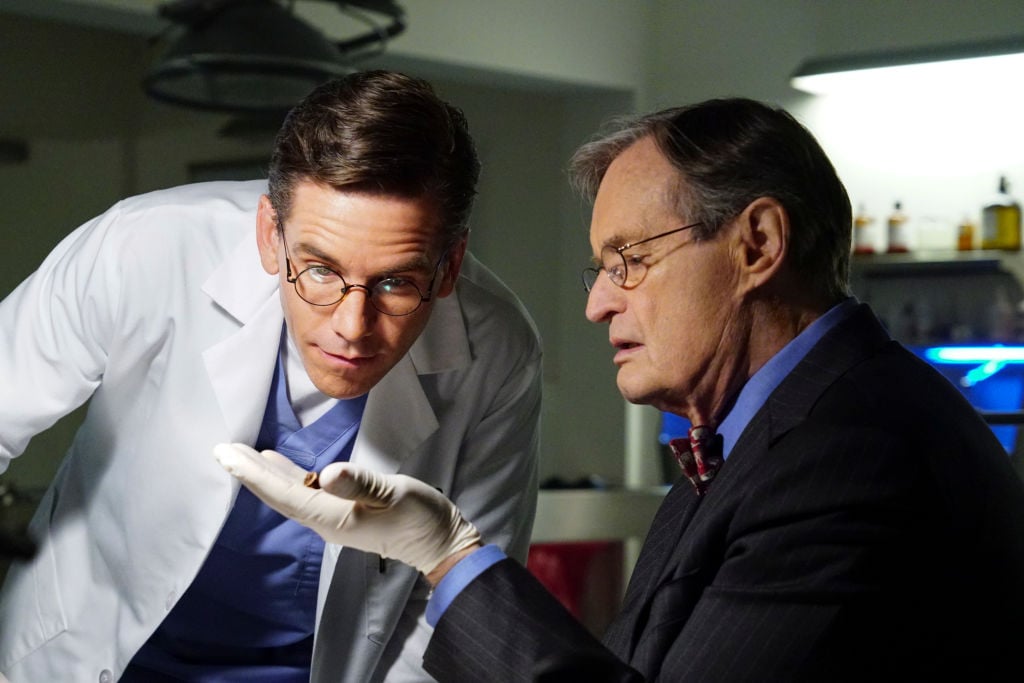 Brian Dietzen's character, Jimmy Palmer, wasn't supposed to be a series regular. However, all that changed after his first appearance in a 2004 episode titled "Split Decision." Here's what Dietzen told Entertainment Tonight host Kevin Frazier about his road to becoming an NCIS cast regular:
I came in the last three episodes of the first season. And I thought I was coming in for one day, one episode, for one scene. And then they asked me to come back the next week, and then the next week. And David and I had some fun scenes together. And that's really what it came down to. The second season, [the producers] kept saying, 'Would you come back?' I kept saying, 'Absolutely, this is cool.' 
David McCallum enjoys Brian Dietzen's ability to find humor in a serious scene
David McCallum told Frazier that Dietzen is good at finding humor in scenes that weren't meant to be funny. "What's lovely about Brian is when you're looking to find the comedy within a scene that has no comedy written into it, you just look at his eyes, and we just kind of click and know how to get that slight amusement about what we're doing. And it's talent, and he has it."
Mark Harmon recalled the day David McCallum invited Brian Dietzen to an autopsy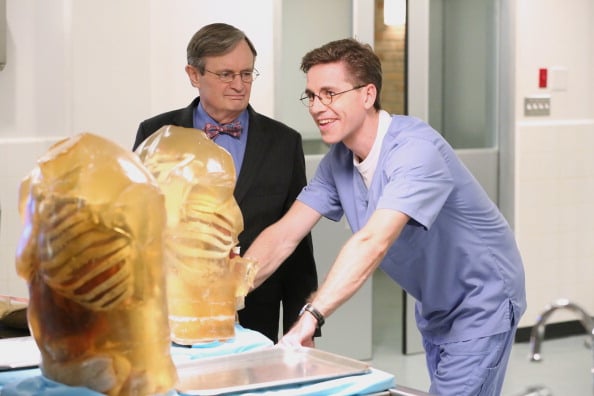 In his interview with Frazier, Mark Harmon said he knew McCallum liked Dietzen right away because he invited him to attend an autopsy. Harmon concluded McCallum must have seen something very special in his new cast mate:
I remember [Brian] coming in that first day, and I remember David taking to Brian a little bit. And I remember David at the end of whatever it was the first day, saying to Brian, 'Hey, you wanna come with me to do an autopsy?' And I remember thinking, 'Oh, David's inviting him to an autopsy.' This is like a test, number one. But he wouldn't invite him if he didn't like him, and didn't find something in him. And Brian right away went, 'Absolutely!' And they were off. And I thought, 'Wow, commitment.' And there they are.
David McCallum describes an autopsy as a 'miraculous procedure'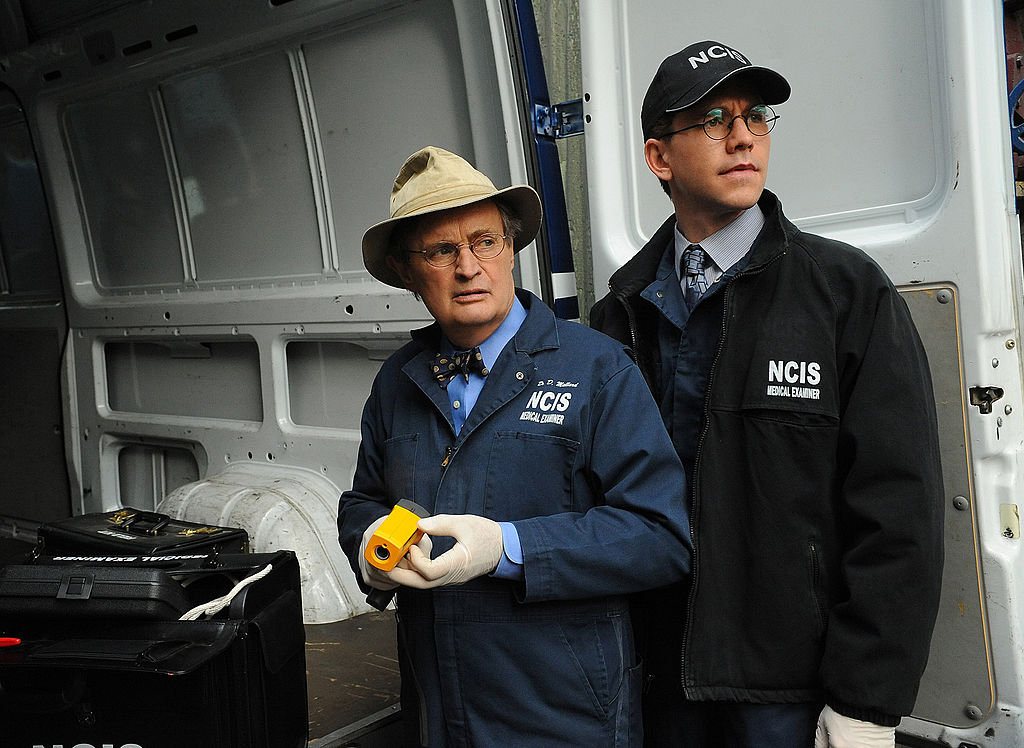 McCallum says he's fascinated by autopsies. He told Frazier he is amazed by the work medical examiners do. "It's a learning process of the most miraculous procedure that you'll ever watch. The human body, when you see it in that condition, and you have someone explaining it to you… The only thing we have to compare it with is McGee's new car, which has an engine in the back, where you look in through the glass and you can see all the works," said McCallum.
Although Dietzen agrees that autopsies are fascinating, he also told the "Entertainment Tonight" host that the job of a medical examiner can be stomach-turning and disturbing:
It's also really, really gross and disturbing," added Dietzen. When you go sit in on an actual autopsy, the senses are really stimulated in a way that are not with the rubber bodies and the fake blood that we work with here. And it really gives you huge respect for what these people do daily to help solve crimes, to help give closure to families and whatnot. But it also has really cemented for me that I would never do that as my actual job because it takes massive commitment and also some massive dissociation of like I can't treat every one of these people that comes through here like a family member.
Read more: 'NCIS': Characters the Writers Regret Killing Off
Check out Showbiz Cheat Sheet on Facebook!