'NCIS' Fans Call Out Micheal Weatherly Over His Possible Reunion With Cote De Pablo's Ziva David
With Ziva (Cote de Pablo) officially back for Season 17 of NCIS, fans are already looking forward to a possible Tony DiNozzo (Michael Weatherly) reunion. Producers have been tight-lipped about bringing Weatherly back on the show, but fans have made it clear that they want a Tony-Ziva reunion at all cost.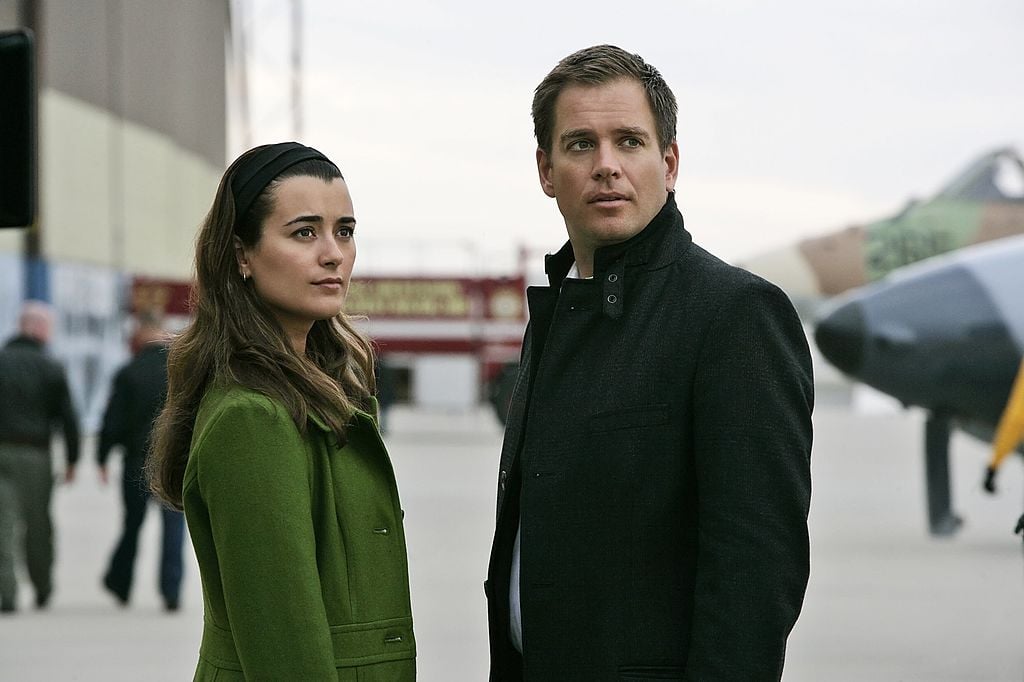 Fans call out Michael Weatherly over his return to 'NCIS'
After Ziva's surprise appearance in the Season 16 finale, fans took to Twitter to share their thoughts about a potential Weatherly cameo in Season 17. Weatherly exited the series a few years ago to star on his show on CBS, Bull. On NCIS, Tony and Ziva were romantically involved and had a child together. Following Ziva's death, Tony raised their child and later moved to Paris in Season 13.
Now that Ziva is back on the show, fans naturally wanted to know how Weatherly reacted to her surprise cameo. Unfortunately, Weatherly no longer has a social media presence, which did not go over well with fans.
In fact, some speculated that Weatherly really deleted his accounts because he knew that de Pablo was getting ready to return to NCIS and did not want to answer questions about it. We have no idea what Weatherly thought about Ziva's return, but it is clear that fans want him back on the show as well.
"I wish Michael Weatherly was still online to react to Ziva's return," one fan wrote on Twitter, while another added, "I'd like to know when Michael Weatherly is going to tweet about Ziva/Cote being back."
Why did Michael Weatherly delete his social media accounts?
According to Pop Culture, Weatherly recently got off Twitter and Instagram after he was accused of sexual harassment. Eliza Dushku, who played a role on three episodes of Bull, claims that Weatherly made sexually inappropriate comments to her on set.
A few months after she left the show, CBS reportedly paid Dushku over $9 million as part of a settlement. The settlement came after Dushku filed a complaint against the actor, whom she claims created a toxic atmosphere on the show.
Michael Weatherly has responded to the sexual harassment allegations. The actor says that he was not involved in Dushku's exit from Bull and apologized for anything he did wrong. He also admitted that some of his comments were not funny and that he regrets making Dushku uncomfortable.
CBS also released a statement regarding the situation. The network revealed that Dushku was paid the same amount she would have made if she had remained on the show for the duration of her original contract.
Will Weatherly return in Season 17 of 'NCIS'?
Following Ziva's epic return in the Season 16 finale, everyone is wondering if Michael Weatherly will reprise his role and reunite with de Pablo in the upcoming season. NCIS showrunners Steve Binder and Frank Cardea have already revealed that Ziva's appearance in Season 16 is "just the beginning," teasing that she will play an important part in the new season.
Ziva showed up in the final scene of Season 16 of NCIS to warn Gibbs about a serious threat. De Pablo has reportedly signed a contract as a guest star in the upcoming season, though it is unclear how much she will be involved past the Season 17 premiere.
If producers decided to extend her story arc, then the chances of Michael Weatherly returning for at least one episode are a lot better. Unfortunately, the Bull star has not commented on returning to NCIS, so it is difficult to determine what he plans to do.
What about Ziva's storyline?
While fans wait to hear more about Weatherly, we still do not know why Ziva revealed herself to Gibbs. Other than to warn him, we have no idea who is after Ziva or why Gibbs is in trouble.
Given Binder and Cardea's comments, it is clear that Ziva's storyline is important and could take the character into a completely new direction. We can only hope, of course, that she will cross paths with Tony again, sooner rather than later.
De Pablo left NCIS in 2013. At the time, the actress revealed that she did not like where her character's story was headed and felt like it was time to say goodbye. She later confessed that she would return, but only if the show crafted a compelling story for Ziva. She has not said anything about Michael Weatherly returning to NCIS.