'NCIS' Fans Can't Get Enough of Christopher Lloyd's Appearance
With Christopher Lloyd's history of portraying unusual characters, NCIS  looked to him to portray an eclectic aging naval veteran suffering, in part, from dementia. He certainly did not disappoint as a veteran claiming to have served in the Navy serving on the USS Arizona during Pearl Harbor in this spring's season finale. Paying respect to …
With Christopher Lloyd's history of portraying unusual characters, NCIS  looked to him to portray an eclectic aging naval veteran suffering, in part, from dementia. He certainly did not disappoint as a veteran claiming to have served in the Navy serving on the USS Arizona during Pearl Harbor in this spring's season finale.
Paying respect to Pearl Harbor Day, Dec. 7, 1941, has been remembered and reenacted in several TV shows and films including the movie Pearl Harbor and shows such as Hawaii Five-O and The Waltons.
The 81-year-old Lloyd was a perfect fit for the NCIS role and long-time fans of the show went crazy over the end of the show's 17th season.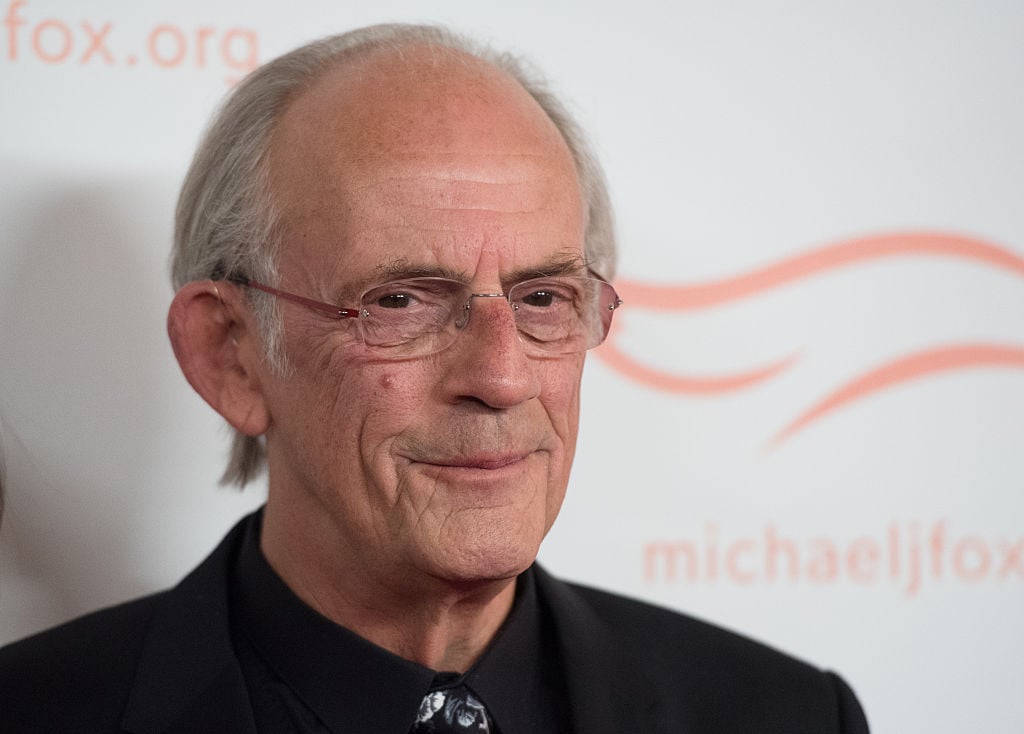 NCIS has 17 seasons under its belt
NCIS originated as a spinoff from the hit series JAG in 2003. Both are the creation of executive producers Donald P. Bellisario and Don McGill. For the layman, JAG is an acronym for Judge Advocate General, a legal branch of the military. For 10 years the series showed characters former naval pilot Cmdr. Harmon Rabb Jr. "Harm"  (David James Elliott) and Sarah MacKenzie, "Mac" (Catherine Bell) defending a variety of navy personnel within the military justice system.
NCIS stands for the Naval Criminal Investigative Service. In the series we sometimes see the NCIS investigative team working alongside other law enforcement teams including local police in Washington DC and the FBI.  Most of the time their crime sleuthing takes place on dry land, but sometimes individual episodes have taken team members out to sea.
One of the largest reasons for NCIS's popularity is the key role of Leroy Jethro Gibbs portrayed by Mark Harmon. A special agent for NCIS and team leader of the Major Case Response Team, Gibbs is a former Marine Gunnery Sergeant. While his approach may be considered a bit out of the norm, he is a successful investigator and interrogator. 
Who is Christopher Lloyd?
While you may not know Lloyd by name, you've most probably seen him on the large or small-screen. An American actor, Lloyd is best known for his role as Dr. Emmett Brown in Back to the Future and Judge Doom in Who Framed Roger Rabbit.
Born and raised in Connecticut, Lloyd has been acting since 1961. He first appeared in live theater, having been a part of more than 200 plays on Broadway and in summer-stock productions. His first film role came in One Flew Over the Cuckoo's Nest in 1975. He also appeared as Captain Kruge in Star Trek III: The Search for Spock and as Uncle Fester in The Addams Family. Lloyd earned two Primetime Emmy Awards for his role in Taxi and another for Road to Avonlea. Lloyd has been married five times and has a son.
Lloyd's role in NCIS
When a Purple Heart goes missing on the NCIS episode titled "Arizona," the character Joe Smith, whom Lloyd plays, admits to breaking in and stealing it. He is pleased to go in for interrogation with members of Gibbs' team, Eleanor Bishop (Emily Wickersham) and Nicholas Torres (Wilmer Valderrama). He enjoys cross-examining them of their knowledge of Pearl Harbor and the USS Arizona.
Smith's honesty is questioned and a search for the missing Purple Heart is on. In the end, what Smith really wants is to be laid to rest with the interned ship. He suffers a massive heart attack and dies. While Gibbs sits with Smith's body, he finds proof that Smith was indeed on the USS Arizona. There is metal matching the bolts from the ship located in his wound dating back to 1941.
Fans loved the episode and Lloyd's appearance, with many commenting on a post from the NCIS page. One fan said: "One of the best episodes to date. Shines a bit of light on the 'greatest generation.'"
Some are heralding Lloyd's guest-starring appearance as bringing the best episode to the show in its 17 years. Harold said, "This was the best episode I have seen and trust me, I have seen them all. Thank you @NCIS_CBS."
Others looked at the episode's comradery and sense of family. "Last night's episode was an amazing reminder to us all," said Ruth Abbitt. "It shouldn't take a war for us to care for those around & close to us! #love those around you before it's too late!"
NCIS fans can expect another dramatic season this fall as CBS renewed the series for another year. Whether another episode will impress as much as "The Arizona" we will just have to wait and see.