'NCIS' Fans May Have Forgotten Zac Efron's Appearance in the CBS Series
Criminal dramas are often the stomping ground for actors trying to make their big break. After all, the shows air week after week and need a fresh cast of rotating characters to play that episode's bad guys, victims, and wrongly accused suspects.
The Law & Order franchise is probably the most noteworthy for its guest appearances who have gone on to become big stars, but NCIS has its fair share of rising talent as well. With 18 seasons, NCIS has had plenty of guest spots over the years. 
Zac Efron fans may have missed his early appearance on the CBS series — right before he got his big break. 
'NCIS' is a long-running criminal drama
Now in its 18th season, NCIS premiered in 2003 and followed the familiar — but effective — formula of criminal dramas before it. It follows a team of special agents headed up by tough and sharp Special Agent Leroy Jethro Gibbs.
Gibbs is a former Marine who has a sometimes-questionable but always entertaining reliance on his gut instinct as well as a knack for pulling off impressive interrogations. 
Like any good criminal procedural, there's an eclectic cast of characters who sometimes rub each other the wrong way but always have each other's backs. They work together to solve the toughest crimes involving Marine and Navy personnel, and they've got some great stories to tell when they gather around the water cooler. 
Luckily for aspiring actors, they've also got an ongoing need for new guests to appear on a regular basis. Cinema Blend notes that guests have included a very young Abigail Breslin, comedy legend Bob Newhart, Jamie Lee Curtis, and Billy Dee Williams. 
Zac Efron appeared on 'NCIS' early in his career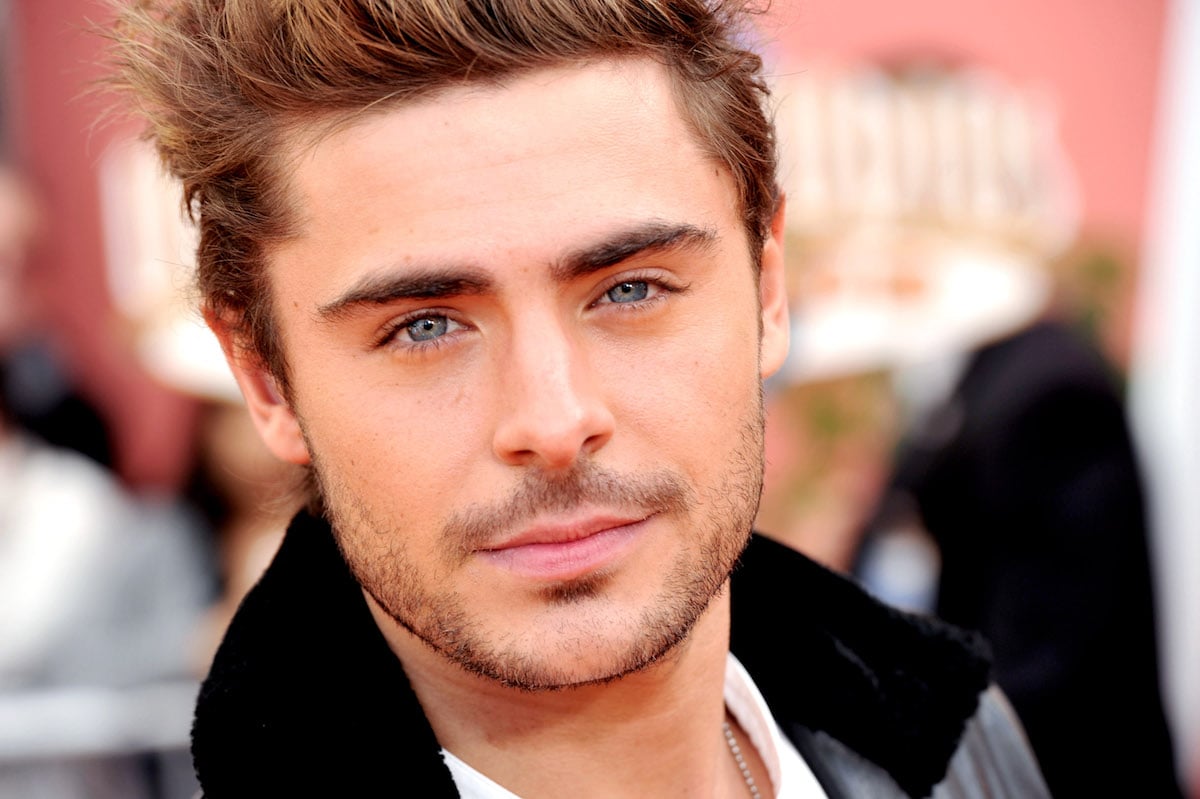 One of these notable guest appearances on NCIS was Zac Efron. The appearance took place when both Efron and the series were in their early years.
Efron appeared in Season 3, Episode 13 as a character named Daniel Austin. The episode was titled "Deception," and it revolves around the abduction of a Naval officer who is involved with both nuclear fuel rods and an anti-pervert group, giving multiple motives for her disappearance. 
As Express reports, the abducted officer manages to make a phone call to the NCIS team from the trunk of her car, but the call is cut short before she can reveal her location. Later, the team is tracking the phone to try to find her, but it's next seen being used by teenager Daniel as he talks to his girlfriend. While it's unlikely the teen had anything to do with the crime, the coincidence earns Daniel a trip to the station for questioning just as it earns Efron an early chance to show off his acting skills. 
Zac Efron got his big break soon after 'NCIS' appearance
Less than a year after Efron's appearance on NCIS, his career would see a major boost when High School Musical was released. The 2006 Disney film would become an instant hit and launch a whole slew of sequels and copycat concepts. 
Efron had a starring role as Troy Bolton, and he played opposite Vanessa Hudgens as Gabriella Montez. Troy, the typical school jock, and Gabriella, the nerdy girl, end up disrupting the entire school's social order when they star in the school's play and fall for one another.
Efron would reprise the role of Troy for High School Musical 2 and 3. He would also see a major bump in his popularity as well as many more acting roles. He was in Hairspray (2007), 17 Again (2009), and Charlie St. Cloud (2010) and clearly riding the wave of his Disney fame. 
Eventually, Efron made the leap from child star into more mature actor, and roles in The Greatest Showman (2017) and Extremely Wicked, Shockingly Evil and Vile (2019) have helped define his more recent contributions to the craft.