'NCIS' Fans Side With Mark Harmon, Claim Pauley Perrette Has A History Of Lies
Following Pauley Perrette's exit from NCIS, the actress has made some shocking claims about life on the set of CBS's hit show. The actress stepped things up a notch this month by accusing her former co-star, Mark Harmon, of physically assaulting and intimidating her on set. CBS and Harmon have not responded to the bombshell accusations, though NCIS fans have made it clear where they stand — and it's not with Perrette.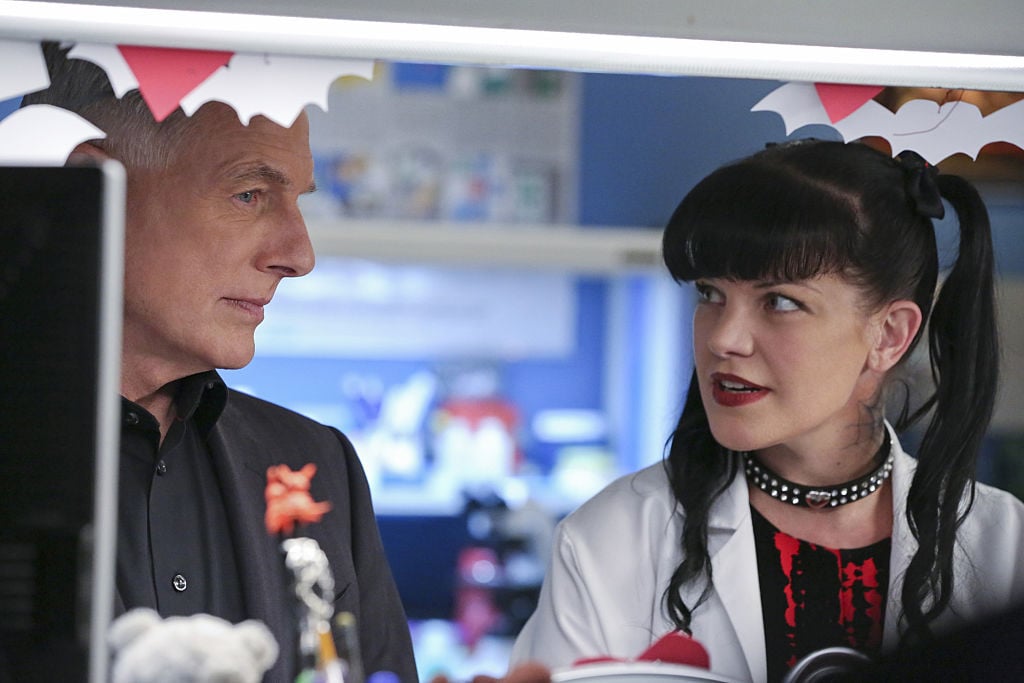 Pauley Perrette accuses Mark Harmon of assault on 'NCIS' set
A few days ago, Perrette took to Twitter to address the rumors that she might appear on the upcoming season of NCIS. In one of her most revealing tweets to date, Perrette assured fans that she will never reprise her role because of what Harmon did to her on set. The actress claimed that Harmon attacked her and that she still has nightmares about what happened while filming Season 15.
Perrette followed her original tweet with photos of what she claims is evidence that a crew member was attacked by Harmon's pet dog. The photo featured a man with bite marks around his eye. In the caption, Perrette told fans that she did her best to prevent future accidents and paid a high price for standing up to Mark Harmon's abusive ways.
She also alluded to the idea that she lost her spot on the show because of her complaints to the network. Although the allegations are very serious in nature, NCIS fans were not buying them.
Fans react to Perrette's bombshell accusations
Although a few fans spoke out in support of Perrette, a lot of people on Twitter bashed her for accusing Harmon of physically assaulting her. In fact, a lot of fans have sided with Harmon and believe that Perrette is fabricating parts of the story.
Some fans also think that Perrette is now taking advantage of what happened with Mark Harmon's dog and is using the situation to get back at him. A few people also pointed out that Perrette is known to have spread lies in the past and therefore cannot be trusted.
In the face of all the backlash, Perrette has yet to offer any proof of Harmon's assault. She also has not elaborated on exactly what happened with Harmon, other than saying he terrified her and assaulted her in some way. Unless Perrette shows evidence of Mark Harmon's bullying ways, it is going to take a lot to convince fans that Harmon is capable of such behavior.
CBS responds to the dog rumors
Back in 2018, CBS released an official statement concerning the reports surrounding Perrette's sudden departure. The network thanked Perrette for all her hard work on the show and admitted that she will be missed. CBS then addressed what happened between Perrette and Harmon, confirming that there was a workplace issue.
The network claims that it took the complaints seriously and worked with Perrette to figure out a compromise that worked for both parties. The agreement reportedly prohibited Mark Harmon from bringing his dog on set unless the pooch was properly leashed.
Despite CBS's willingness to resolve the issue, Perrette refused to work alongside Harmon, whom she claims body checked her as a form of intimidation. The former NCIS star eventually had enough of the drama and, at the end of Season 15, decided to leave the show for good. While fans would obviously love for her to reprise her role on the series, Perrette made it clear that she has no plans to return, no matter the circumstances.
Did Mark Harmon assault Perrette?
At this point, it is difficult to tell what really happened on the set of NCIS that resulted in Perrette's exit. Back in 2017, Perrette announced her departure from the show on social media but did not elaborate on why she was leaving. At the time, there were reports that Perrette was calling it quits because she wanted to start her own skincare line, but those rumors were later proven to be false.
Mark Harmon, who also serves as an executive producer on NCIS, has not commented on Perrette's latest accusations.