'NCIS': Gibbs and Fornell Continue Their Mission While the Team Hunts for Treasure
The latest NCIS episode takes us back on a mission with Gibbs (Mark Harmon) and Fornell (Joe Spano). While Gibbs helps out his friend, the team hunts for treasure. Will they each find what they're looking for?
Gibbs and Fornell continue their secret mission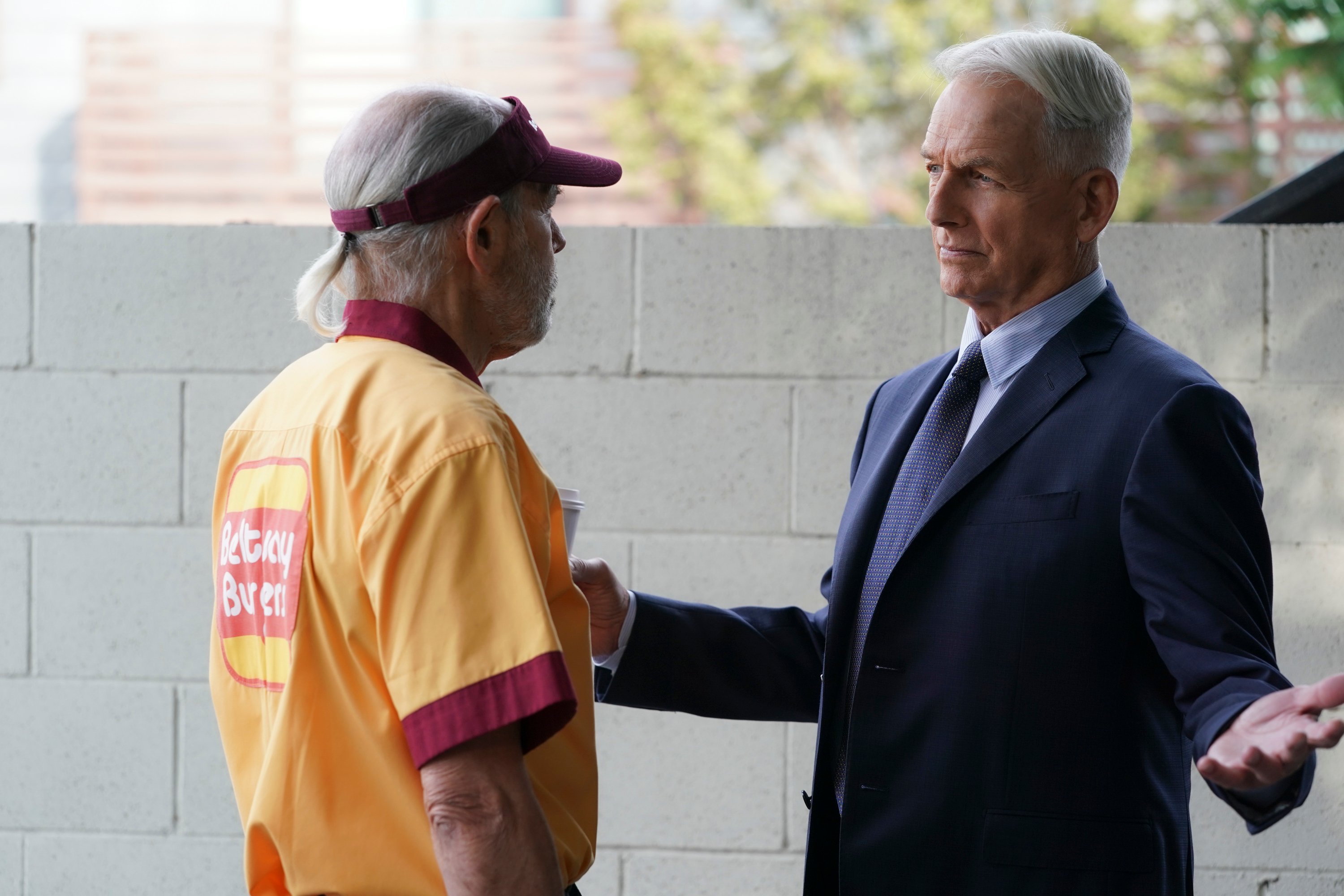 During NCIS Season 18, Episode 3 (titled "Blood and Treasure"), Gibbs continues to sneak away to help Fornell find the person heading the opioid ring. Fornell decides to go undercover as a fast-food employee at Beltway Burgers so he can get more information.
If you're wondering how a fast-food restaurant links to opioids, you and Gibbs are on the same page. This is Gibbs' first question when he comes down to meet Fornell at his new job. Fornell explains that the guy who sold the drugs to his daughter used to work there, so it might yield some leads.
"What was a drug dealer, who makes thousands of dollars a week, doing flipping burgers for minimum wage?" Fornell asks Gibbs. "That doesn't make sense." Gibbs guesses the restaurant might have something to do with the drugs. Fornell says he just needs more time to figure out what the link is. He tells Gibbs he's close to getting freezer privileges. His plan is to search the freezer and the manager's office.
The NCIS team goes on a treasure hunt
After two bodies are discovered, the NCIS team must go on a modern-day treasure hunt. They're hoping to find out who is responsible for the deaths. Bishop thinks one of the victims solved the codes and made a map. Gibbs is guessing he was killed for the information.
Gibbs surprises the team
During the previous episode, McGee invites Gibbs to join him and the rest of the team for drinks. He's celebrating the anniversary of his decision to become an NCIS agent. At first, Gibbs declines, but then he agrees to come out. During the follow-up episode, Bishop, McGee, and Torres marvel at how much Gibbs can drink. Apparently, he outdrank them all. "The man can knock 'em back," says Torres.
The next day Bishop tries desperately to recover from a hangover. She blames McGee for her current state. "McGee, this is your fault," says Bishop. "You invited Gibbs to the bar." McGee responds by saying he didn't think Gibbs would show up. "He showed up," she replies. "He showed up big time and he set the pace."
Torres didn't drink that night, but he says he did have an unfortunate experience with the fresh tuna poppers. He ended up getting food poisoning. "I had those fresh tuna poppers," says Torres. "They weren't so fresh. I spent the whole night in the bathtub."
What happened the week before on 'NCIS'
Season 18, episode 2 (titled "Everything Starts Somewhere") explains how Gibbs and Ducky first met. Fans are treated to a performance by Sean Harmon (the son of Mark Harmon) as the younger Gibbs and Adam Campbell as the younger Ducky.
Follow Sheiresa Ngo on Twitter.