'NCIS': Why Gibbs Wears a White Crew-Neck T-shirt Under His Clothes
If you watch NCIS regularly, one thing you'll likely notice is how Mark Harmon's Gibbs dresses. He's often wearing a crisp, white crew-neck T-shirt under his clothes. In fact, it's hard not to notice the white shirt under his dress shirt and blazer. Here's the reason Gibbs chooses to don a white T-shirt under most of his outfits.
Gibbs has his own sense of style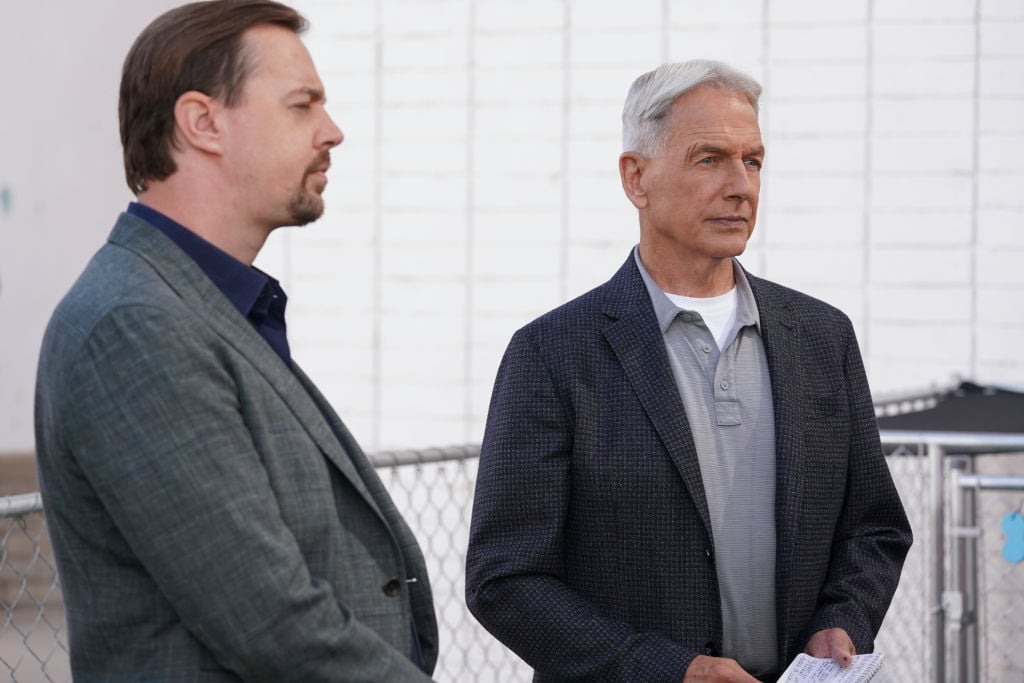 Leroy Jethro Gibbs isn't one to take risks when it comes to fashion. He likes to stick to what's comfortable and safe. That's why he's often seen wearing the same type of outfit each day. Gibbs usually wears a blazer, slacks, and a polo shirt with a white crew-neck T-shirt underneath.  
Why Gibbs usually wears a white crew-neck T-shirt
So why does Gibbs wear a white crew-neck T-shirt underneath his polo shirts? Rachel Good, costume supervisor for the NCIS costume department, revealed the meaning behind Gibbs' shirt choice during an interview with CBS.
"Gibbs always wears a white T-shirt because he's an ex-Marine," Good said. "When the show started, we thought what better way to establish the fact he's an ex-Marine than by this white T-shirt? He always wears it. It's his signature."
Good also said Gibbs might have gotten some style pointers from one of his colleagues, Riley McCallister.
"I believe Gibbs noticed this look on a fellow co-worker, McCallister," Good said. "McCallister was seen on an episode back in the day wearing a polo shirt and a sports coat. We'd like to think that Gibbs emulated this look."
Gibbs isn't the only character who has a unique way of dressing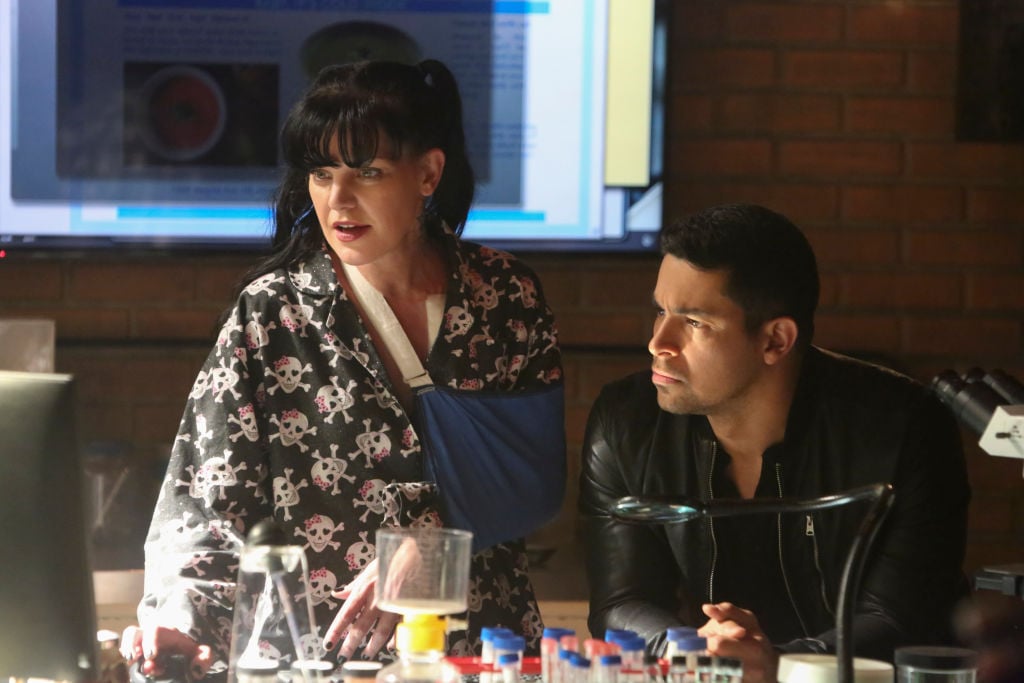 Abby Sciuto (Pauley Perrette), the former NCIS forensic scientist, also had a very unique way of dressing. Her preferred style was to wear goth-inspired clothing. Black was definitely her favorite color.
Good told CBS she gets a lot of questions about Abby's clothes, especially the pajamas she wore during NCIS Season 7, Episode 22 titled "Borderland." These fun pajamas had a black background with a pink-and-white skull-and-crossbones design. (The white skulls have heart eyes and a pink bow.)
"I get mail probably on a weekly basis," Good said. "I bought the fabric, and I just set them to size, and the rest is history."
You might also notice that Abby wears clothing with owl designs. One example is the yellow dress she wore to Ducky's house for Thanksgiving. It had a small, black owl pattern throughout the dress.
"I love owls, so whenever Rachel finds anything with an owl on it, Pauley loves them," Perrette told CBS. "But it's also a wise old owl. And who is wiser than Abby? Nobody."
Good said she thinks of Abby as a cartoon character. "She's playful and bright," Good told CBS. "She's the smartest character on TV. And if you were to look at her, you wouldn't realize she embodies all of those traits. And we try and portray that with her clothing as well as the scripts."
Read more: 'NCIS': Michael Weatherly Once Described Gibbs' House as 'Lonely and Sad'
Follow Sheiresa on Twitter @SheiresaNgo.