'NCIS: Hawai'i': Vanessa Lachey Injured Herself Early in the Season
One thing the NCIS shows have in common is that they're action-packed. There's never a dull moment. Vanessa Lachey, the star of NCIS: Hawai'i, learned quickly how physical she would have to be on the show. She reveals she injured herself while filming the first episode of the series. Here's what Lachey says it's like to make the franchise's newest show.
'NCIS: Hawai'i' EP says finding the lead for the show was 'challenging'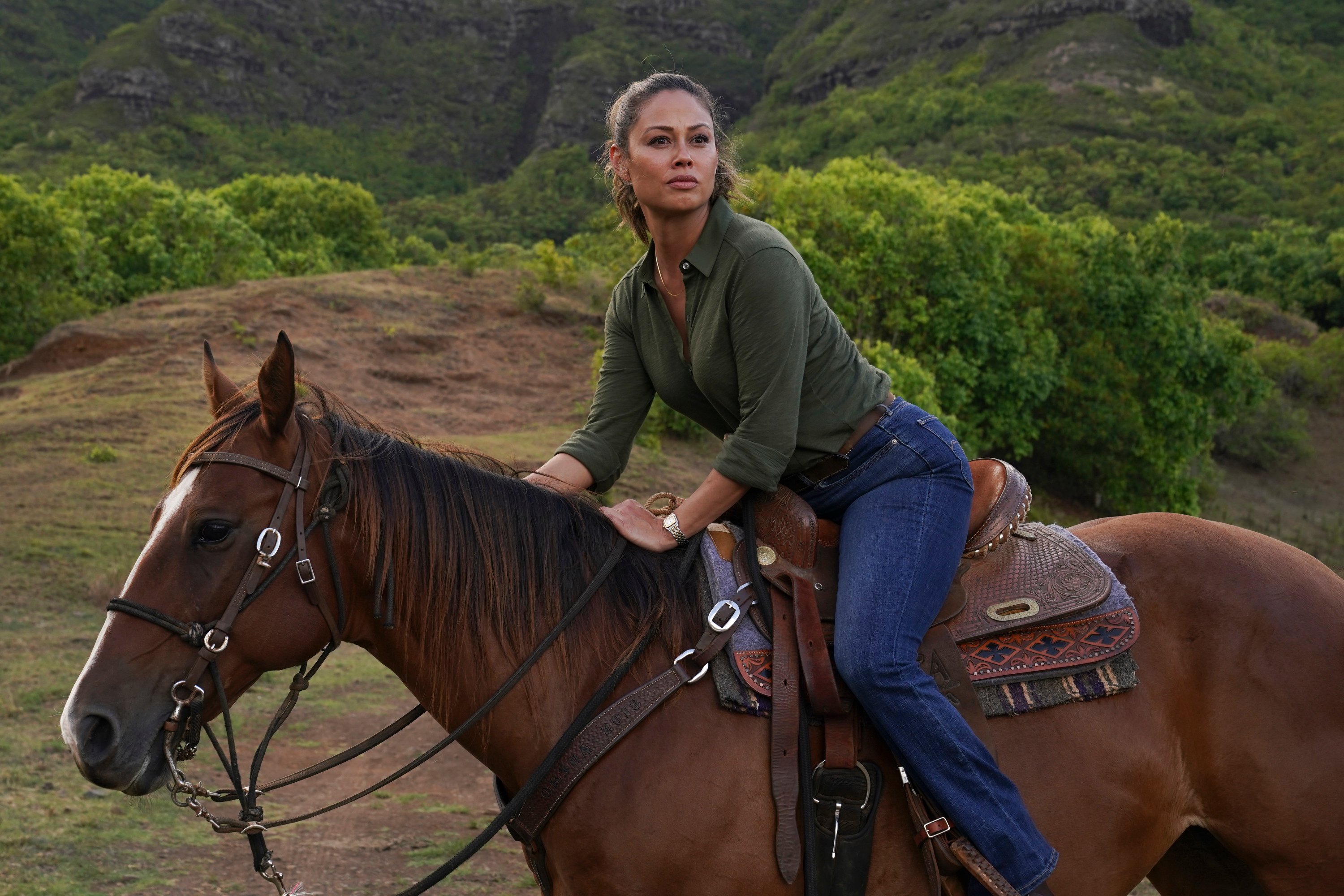 Finding the right person to take on the role of Jane Tennant was a challenge, according to NCIS: Hawai'i Executive Producer Christopher Silber. However, he knew he had the right person as soon as Lachey tried out for the role.
"Looking for someone who was going to be this charismatic leader became challenging," Silber tells Sioux City Journal. "[Vanessa Lachey is] absolutely someone that I think all of us would fall off a cliff for."
Vanessa Lachey was injured during the filming of 'NCIS: Hawai'i'
Filming NCIS: Hawai'i can be tough. Lachey says there are early mornings, lines to learn, and scenes that can get very physical. She told the publication about a scene in the pilot episode where she had to run very fast. Unfortunately, she injured herself.
 "I did my Tom Cruise run, and then I pulled my knee, my groin, both my calves and, somehow, my arm," says Lachey. "And it was three seconds in the pilot."
Michael Weatherly injured himself on the 'NCIS: Los Angeles' set
Lachey isn't the only one to get injured while filming a scene for the NCIS franchise. Michael Weatherly (Tony DiNozzo) once shared a gruesome story about injuring his finger. During an interview on The Talk, Weatherly shares what happened to him on the set of NCIS: LA. He says he was in so much pain that he was screaming.
"Kensi (Daniela Ruah) and Deeks (Eric Christian Olsen) were having a scene in the front seat," says Weatherly. "Now, as an actor, a polite actor, I had to get out of the car during the scene and close the door. And you don't want to close it on someone's line. So, I was trying to do it, and I put my thumb right into the door."
Weatherly says he had to remain quiet because he didn't want to ruin the scene. "I couldn't make any sound, and I had the last line of the scene," explains Weatherly. "So, I walk up to the window, I say my line, and I walk away. They say, 'cut,' and I go to the boom guy, and I go, 'Turn off the sound.' And I went, 'Aaaah!'
Weatherly says he tore off his entire fingernail. However, he says the injury was worth it because he loves being an actor. "I lost the whole nail," Weatherly told The Talk hosts. "But that was a small sacrifice for the love of the game."
Vanessa Lachey wants to highlight female special agents
Despite the risks involved, Lachey is excited to be the franchise's first female lead. She's also grateful that she's able to put the spotlight on female special agents. "For me to be the one to represent that, I'm honored," says Lachey in her Sioux City Journal interview. "What it's going to do is normalize women in this position."
Follow Sheiresa Ngo on Twitter.