'NCIS: Hawai'i': Vanessa Lachey Reveals How Life Changed Since Starring on the CBS Show
Vanessa Lachey is the star of the newest NCIS series, NCIS: Hawaii. She reveals how her life has changed since joining the drama.
NCIS: Hawai'i star Vanessa Lachey is currently playing Special Agent in Charge Jane Tennant. Lachey, who appeared in the series Call Me Kat before joining the show, is excited to be part of franchise history. She is the first female special agent in charge.
Life has been very different for Lachey since moving to Hawaii to film the series. Here's what the actor said about how her life has changed.
Vanessa Lachey is settling into her role as Jane Tennant on 'NCIS: Hawai'i'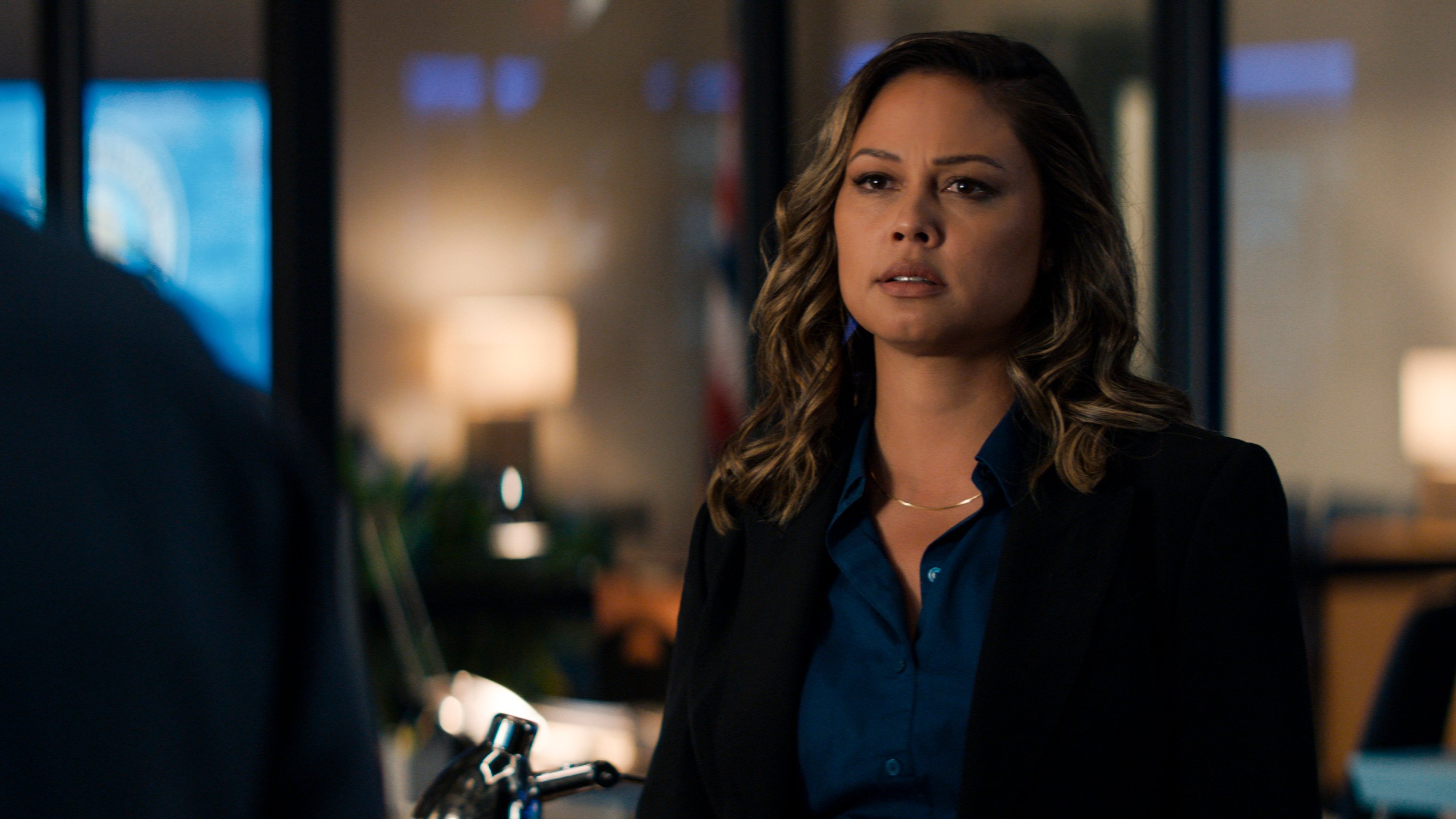 Lachey tells TV Insider she's happy to bring a strong, female character to the small screen. She's grateful that she gets in on the action, and she's not just sitting in the NCIS office, barking orders.
"They don't just show [Jane Tennant] sitting behind a desk," says Lachey. "She's out there and, yes, she asks her team to help out. She's [all about] love of country and love of family, so I love that I get to bring that to the screen for everyone to watch."
Lachey tells the publication that she is a proud Air Force BRAT. She explains what the acronym really means. "What people don't know is that the acronym BRAT stands for Born Raised And Trained," she tells TV Insider. "I was born in an Air Force base in the Philippines and my dad was almost 30 years in the Air Force."
How life changed for Vanessa Lachey since joining 'NCIS: Hawai'i'
Life is different now that Lachey is the NCIS: Hawai'i lead. During an interview with Reveal, she says the biggest change has been balancing work and family. She and her husband had a long conversation about how her new job would affect their family.
"Nick and I had long, deep conversations about what it would mean for our family," says Lachey. "Ultimately, we said, 'This is a chance to expose them to this beautiful island and different people and cultures.' The first question we ask is, 'Is this good for our family?' Then we figure out how to make it work."
Lachey says she and her husband try not to be gone too long because they want to spend time with their children. "I wish Zooms and Facetime were easy, but the kids fight over who gets screen time with Mommy. It's just not fun. So, Nick sends me videos."
Vanessa Lachey on Nick Lachey's reaction to moving to Hawaii
How did Nick react when he realized he would have to pack up and move the entire family to Hawaii? The NCIS: Hawai'i star says Nick is very understanding, and he's supportive of her career. He let her know this is her time to shine.
"It was a talk that I had with my husband, and I said, 'What do you think?' and he's like, 'Hawaii, umm, it could be worse,'" says Lachey during an Entertainment Tonight interview. "And he was like, 'This is awesome!'" says Lachey. "And I'll never forget him saying, 'This is your time and you've been there in the past for me.'"
Follow Sheiresa Ngo on Twitter.