'NCIS': Jimmy Palmer Tells a Heartbreaking Story About His Grandmother
During NCIS Season 17, Episode 16, we see a different side of Jimmy Palmer (Brian Dietzen) than we're used to. Gibbs and Palmer have a moment that reveals some of the deep struggles he goes through that most people wouldn't know about. Here's the heartbreaking story Palmer told about his grandmother.
Brian Dietzen says Jimmy Palmer is usually cheerful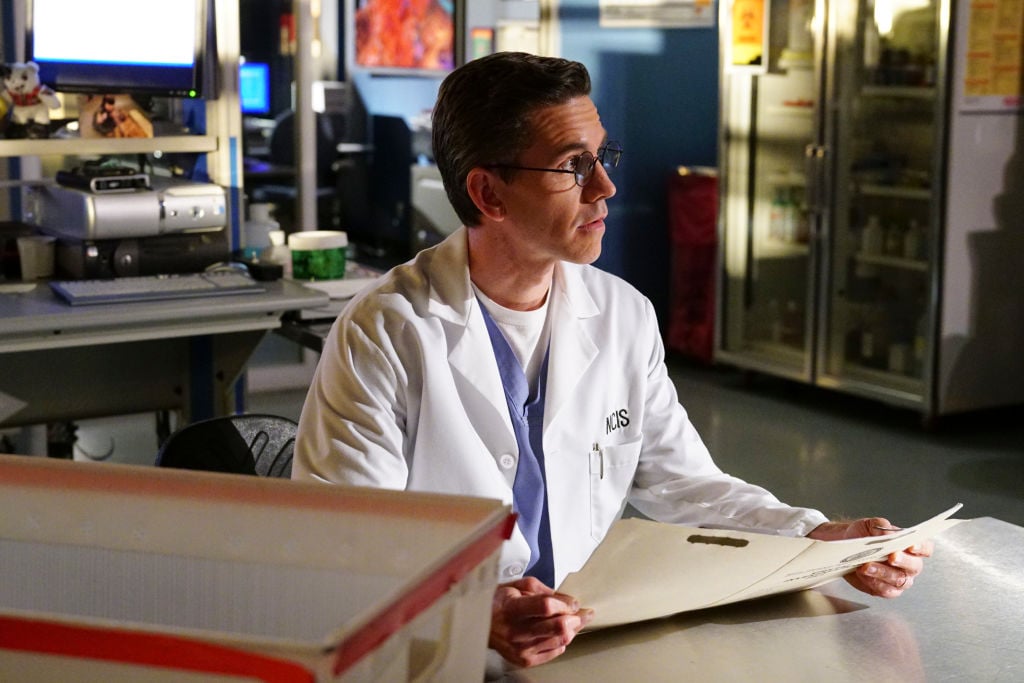 During an interview with Entertainment Tonight host Kevin Frazier about NCIS Season 16, Dietzen says Palmer is usually a happy guy. That's why seeing the medical examiner come close to tears in episode 16 is so startling. We're used to seeing a smiling, cheerful Jimmy Palmer, so his downcast expression comes as a surprise.
Dietzen told Frazier he tries to portray Palmer as an optimist. He says in real life there's a part of his personality that is optimistic, just like Palmer's personality. Dietzen describes the character as someone who doesn't get depressed or discouraged easily:
The one thing I tried to adopt early on with Jimmy Palmer was to have him be an eternal optimist. I like to play an optimistic character. You get into a show like this, you don't know how long it's going to go. But you try to inject some positivity to it. I'm so glad 16 years later that [Jimmy Palmer] is a glass half overflowing kind of guy. Because it's a pleasure to come to work and have that energy all the time. And I'm not saying I'm like that all the time, but there's some facet of my personality that's like that.
Jimmy Palmer is going through a tough time right now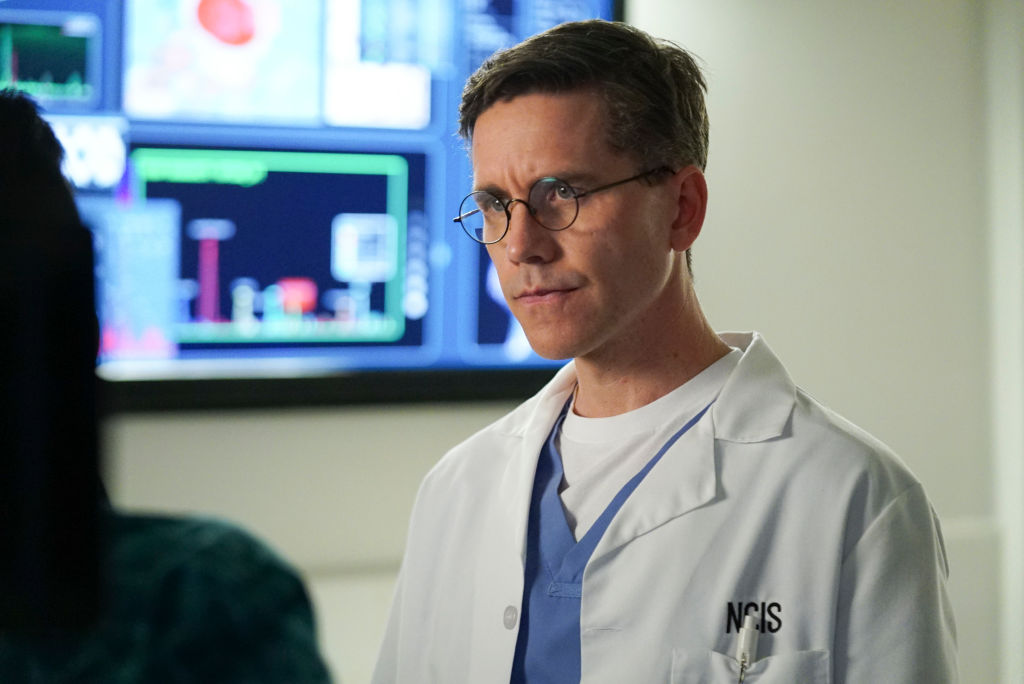 Palmer is under a lot of stress. During NCIS season 17, episode 13, (titled "Sound Off"), Palmer is clearly overwhelmed. During the opening scene, he spends a few minutes telling Torres, Bishop, and McGee how exhausted he is. He then tells them he's doing the work of two people and he has been faking his upbeat attitude for a few months.
When Bishop says he always has a smile on his face, Palmer replies, "Oh, that? I've been faking that for the last four months. I have such a backlog of work to catch up on. I didn't even go home last night. You guys, I got 14 minutes of sleep on an autopsy table."
His work schedule has also caused strain in his marriage. Palmer was planning a romantic getaway with his wife, Breena (season 17, episode 15, titled "Lonely Hearts"), but that changed after he had to work overtime to help with a tricky case. Palmer told McGee Breena wasn't happy with what happened.
What Jimmy Palmer revealed about his grandmother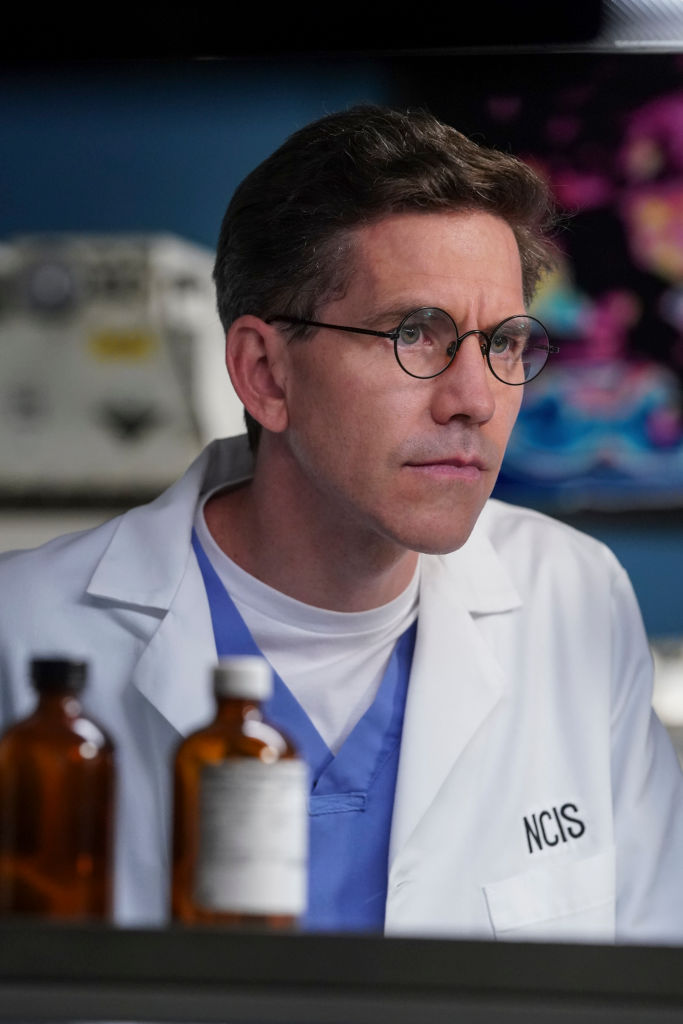 Palmer is still grieving over the death of his grandmother. His autopsy of retired Navy Master Chief Arturo Amador hits close to home, and he has trouble maintaining his composure. After the autopsy, Gibbs checks in with Palmer for an update. Palmer tells Gibbs how Arturo died (suicide by carbon monoxide poisoning), but then he reveals he likely killed himself because he had an inoperable brain tumor.
Palmer shares his grandmother had the same tumor as Arturo and her last days were tough. "What you don't know until I tell you, is it was cancer," says Palmer. "These are Art's brain scans from the VA. And that is a glioblastoma on his temporal lobe. Inoperable. Terminal. This man would have less than a year to live and that year would have been rough."
Gibbs notices Palmer getting choked up, so he asks which family member of his died from cancer. "It's my Nana Palmer," he responds. "It was the same glioblastoma, same location. She started having trouble speaking and understanding language. And then we just watched as her memories faded until she wasn't Nana anymore. Art's way out may have been the cleaner exit."
Read more: 'NCIS': Why Mark Harmon Says Brian Dietzen Is 'Underappreciated'
Follow Sheiresa @SheiresaNgo