'NCIS: Los Angeles': A Body Is Found and the Team Must Track Down the Killer
During part one of a back-to-back NCIS: Los Angeles broadcast, a body is found unexpectedly. The LA team is called in to help solve the murder mystery and track down the killer.
A body is discovered during a burglary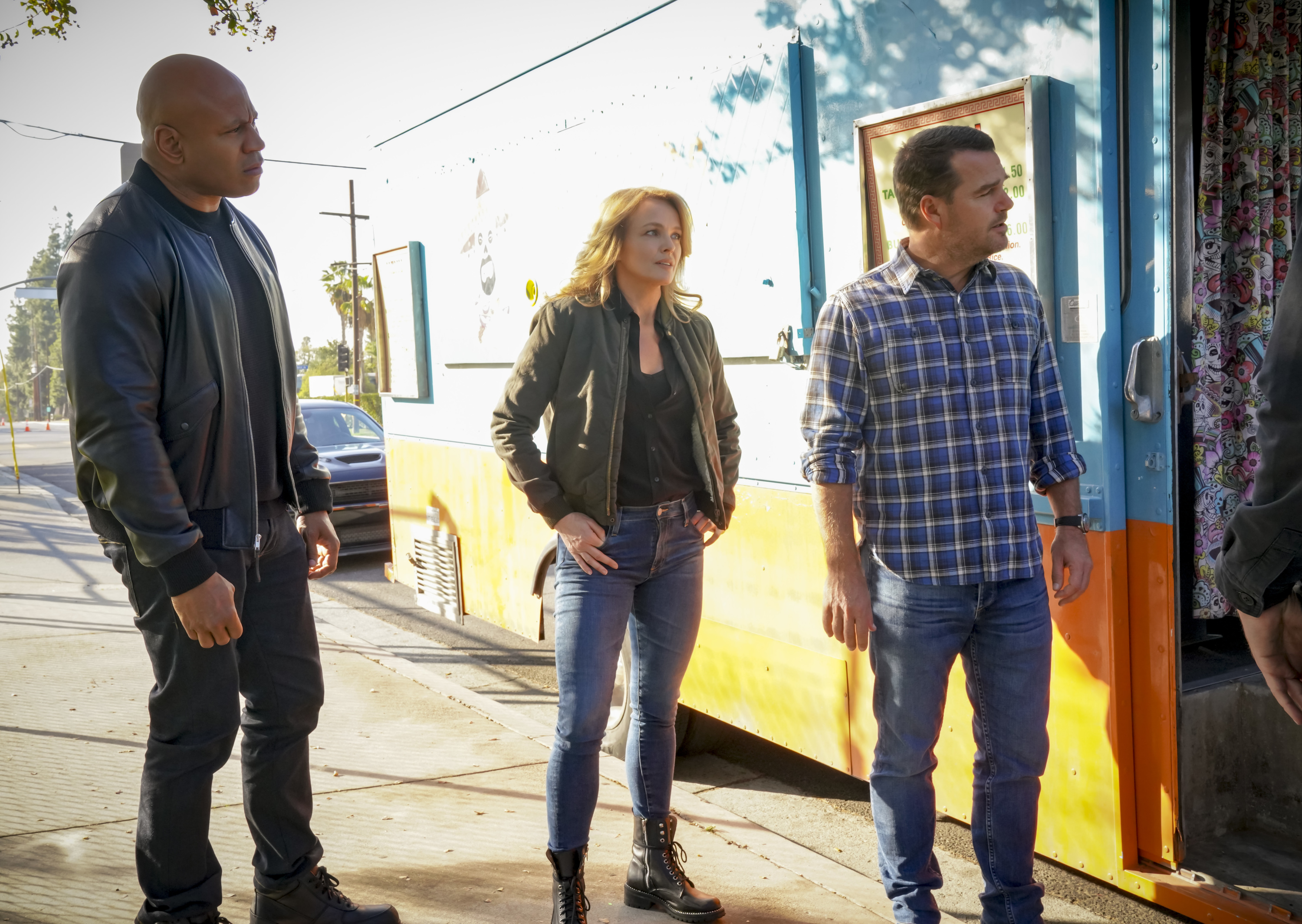 The team is put in an unusual position during NCIS: Los Angeles Season 12, Episode 4, titled "Cash Flow." When a bunch of thieves try to carry out their plan, they stumble upon a body. It happens to be the body of a Navy reservist. The Los Angeles team must work with the burglars to find out who the murderer is.
Kensi and Deeks must make some decisions
Kensi (Daniela Ruah) and Deeks (Eric Christian Olsen) are also trying to decide whether to buy a home. This isn't such a great time for them because Deeks was recently removed from his job. Finances are tight for the couple, so emotions are running high.
Furthermore, Deeks is experiencing a lot of stress because he and Kensi are planning to expand their family. He's worried about going into debt, but Kensi says it will be worth it so they can have the family they always wanted. "I think we have to do whatever it takes, even if it means going into debt," says Kensi.
'NCIS LA' guest star Bar Paly returns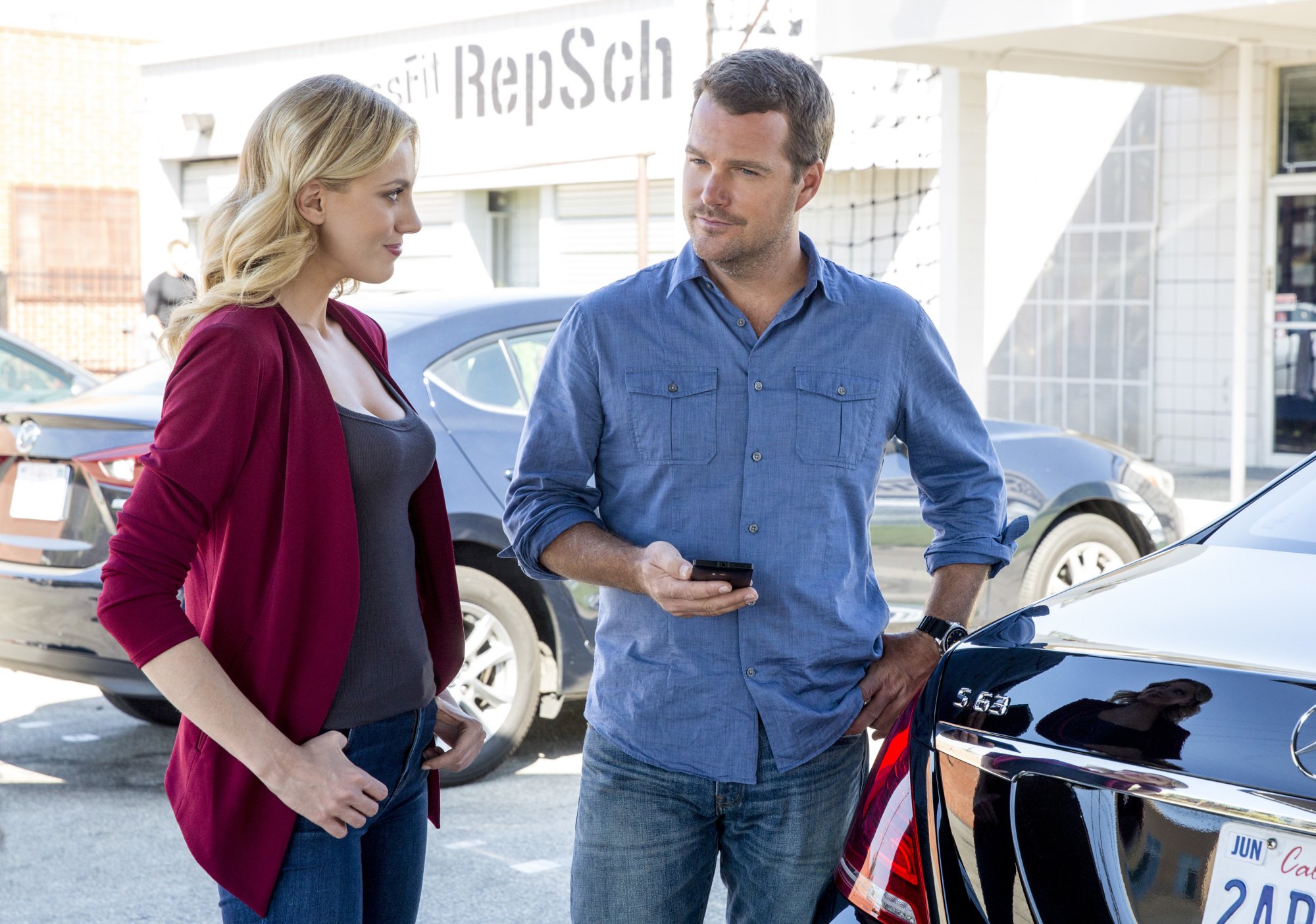 G. Callen's love interest, Anna Kolcheck, will make her return. The actress who plays Anna is Bar Paly. Her first credited appearance was in a 2016 episode titled "Matryoshka Part 1." Before that, she had two uncredited appearances back in 2015. The last time Anna appeared on the show was during season 11, episode 18, titled "Missing Time."
If you've been rooting for Callen and Anna's relationship, you might be in for a pleasant surprise. Showrunner R. Scott Gemmill tells TV Line there will be some exciting developments between the duo.
We have stuff going on with Callen in terms of his relationship with Anna, who takes a job doing a lot of volunteer work, helping out communities that were really hit hard by COVID. That job takes her away from Los Angeles, and during that time Callen really realizes how much he misses her — to the point where he decides maybe it's time for him to, you know, make things between them "permanent."

R. Scott Gemmill, TV Line
It sounds like there might be an engagement in their future. Time will tell where things are headed for Callen and Anna.
What else is going on in the 'NCIS: Los Angeles' universe
During NCIS: Los Angeles Season 12, Episode 5 (titled "Raising the Dead"), Kensi finds herself face-to-face with an obsessed psychopath. She is working to secure information related to a national security issue.
Someone made a threat against the president's life, so Kensi is trying to find answers before someone follows through on the threats. However, there's one big problem. The only person with a lead on the case is David Kessler, a psychopath who has become obsessed with Kensi. Deeks wants to come to her aid, but he can't since he's no longer working as a liaison. We're afraid for you, Kensi.
Follow Sheiresa Ngo on Twitter.