'NCIS: Los Angeles': Rountree Would Make a Terrible Agent. Why Did They Offer Him a Job?
Agent Devin Rountree (Caleb Castille), the newest recruit on the NCIS Los Angeles team, is a walking disaster. Despite making huge mistakes on the job, he was offered a position with NCIS. What were they thinking? We're sure viewers are still scratching their heads about this decision. Here's Showbiz Cheat Sheet's take on what's bound to be a bad hire.
Agent Devin Rountree has been working with the NCIS Los Angeles team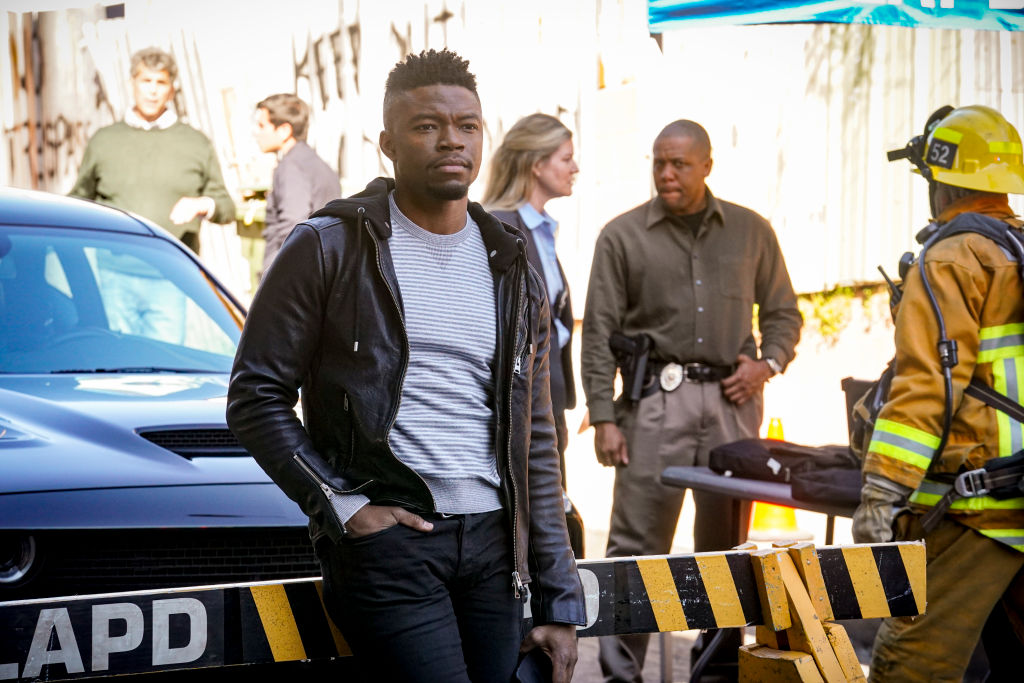 Devin Rountree is an FBI agent but he has been thinking about joining NCIS. His first appearance is during NCIS: Los Angeles Season 11, Episode 17, titled "Watch Over Me." In this episode, his character participates in an undercover operation. Rountree poses as a bodyguard for Brendan Spitz, who is suspected by the Department of Justice to be heading a business that specializes in transporting people into and out of the country who can't legally travel. Brendan or one of his associates is also suspected of killing an undercover agent.
Agent Rountree has almost gotten himself and other team members killed
Rountree has caused one disaster after another ever since he started working with the NCIS team. His first day on the job (season 11, episode 19, titled "Fortune Favors the Brave"), he almost gets blown up by a car bomb. When he and Deeks go out to look for a suspect, they find an abandoned car. Instead of waiting for Deeks' instructions, Rountree opens the car door and sits down. Deeks is about to tell him not to sit because the car could be rigged, and he was right. There was a bomb in the car.
Deeks had to call the bomb squad and try to get Rountree out of this situation. If he had just waited for direction, he would have been able to avoid almost getting himself and Deeks blown up. Sam had to take over. Fortunately, he was able to rescue Rountree from the car and avoid any casualties.
The second time Rountree gets in hot water is during season 11, episode 22 (titled "Code of Conduct"). He decides to run after a young boy so he can question him. Instead of getting answers to his questions, he runs right into a trap. Before he knows it, a group of armed men are surrounding him, Callen, and Sam. Of course, Sam has to come to the rescue once again.
Hetty's warning to Agent Rountree
Hetty didn't seem impressed with Rountree when they first met. When Deeks introduced them, she didn't even look up from her paperwork. Hetty has a sixth sense. It's possible she already knew Rountree was going to cause problems. Deeks asked Hetty to say a few words to Rountree, so she gave him a stern warning. "Don't get yourself or anyone else killed," said Hetty. At the rate Rountree is going, he's sure to get someone killed soon. He tends to think before he acts, and this will likely get him in trouble again.
Read more: 'NCIS: Los Angeles': JAG's Mac Returns and a Navy SEAL is Accused of Murder
Follow Sheiresa @SheiresaNgo