'NCIS: Los Angeles': A Big Announcement and Hetty Returns
Here's a rundown of what happened on the NCIS: Los Angeles Season 12 finale.
The NCIS: Los Angeles season 12 finale revealed some major news. Nell makes a decision about her future with the LA team and Hetty returns. Here's what happened last time on NCIS: Los Angeles.
Warning: This article contains spoilers for the NCIS: Los Angeles Season 12 finale.
Admiral Kilbride puts pressure on Nell to make a decision about Hetty's job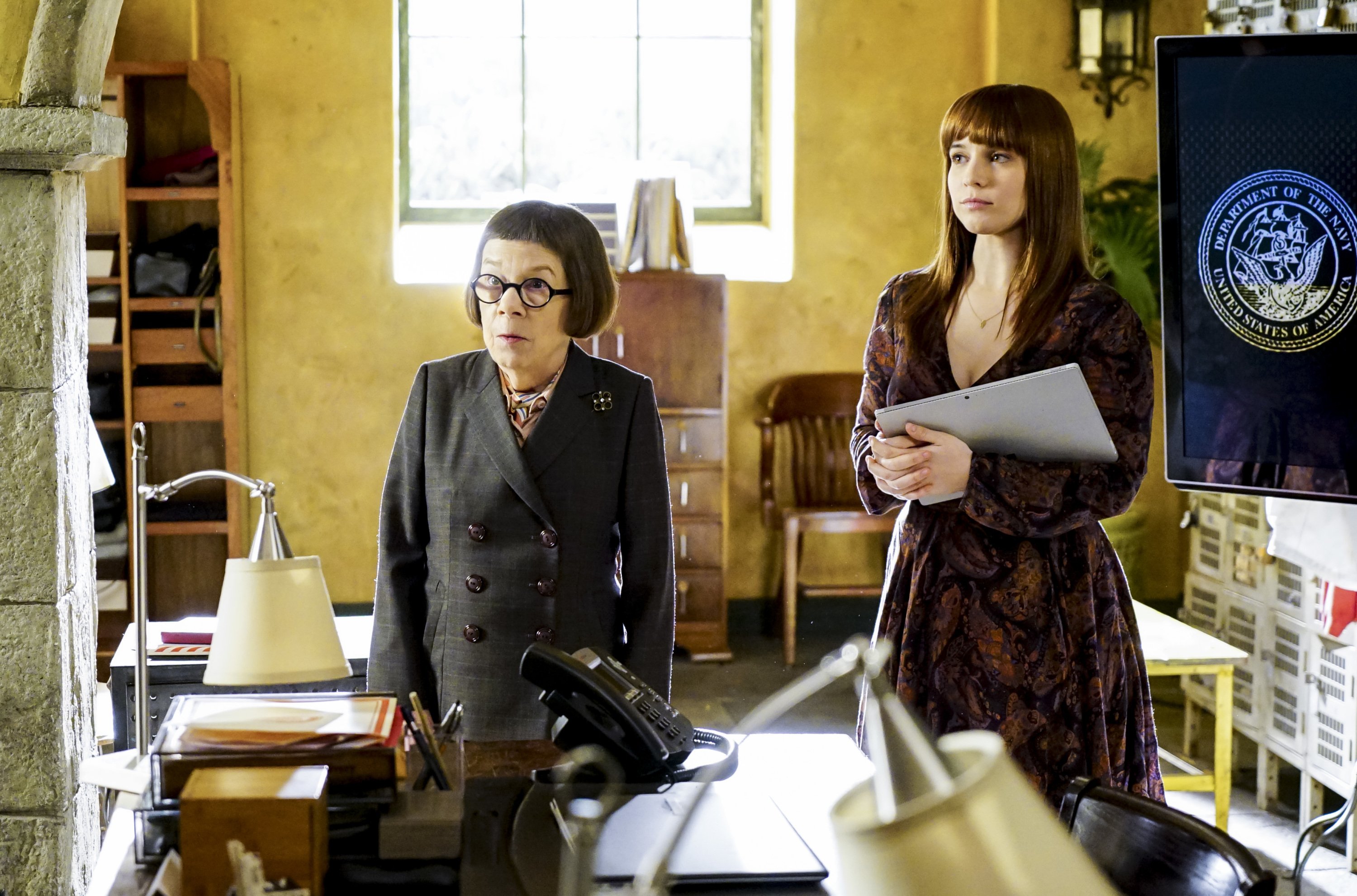 Early in the episode, Agent Rountree and Fatima are packing up Hetty's desk. When Nell (Renée Felice Smith) finds out what they're doing, she tells them to stop right away and leaves to find Admiral Kilbride (Gerald McRaney). She wants to know what's going on.
Kilbride says he "decided to close the antique store on the first floor." He doesn't want people to treat Hetty's desk as a "shrine." He also wants Nell to have office space when she takes on Hetty's role. However, Nell says she doesn't want or need an office.
Kilbride tells Nell that her promotion to operations manager is official. Nell seems surprised and asks if Hetty knows about this. She then says she can't take Hetty's position. However, Kilbride isn't happy with her answer. He tells her to either accept the promotion or resign.
Nell goes to Callen (Chris O'Donnell) to vent. She tells him what happened with Kilbride. "I'm still not even sure if I want her job," says Nell. Callen gives her a dose of reality and tells her she already has the job. She has been the acting operations manager for 6 months. "Once you pass the half-year mark, it's kind of your job," says Callen.
Nell says none of this would be happening if Hetty were there, but Callen reminds her there isn't much she can do because Hetty isn't there. Also, Admiral Kilbride outranks Hetty, so what he says is the final word. Nell tells Callen she doesn't need him to talk to Kilbride for her and she can handle him on her own.
Although Nell said she didn't need help, Callen decides to speak to Kilbride about his conversation with Nell. He asks Kilbride if he knows something they don't. "Is that why you gave Nell an ultimatum?" asks Callen. "Because you know for a fact Hetty's not coming back?" Kilbride tells Callen that the needs to pay more attention to his own career.
Nell makes a decision about her career at NCIS: Los Angeles
Eric Beale (Barrett Foa) arrives at the Los Angeles headquarters. Nell updates Eric on her situation and tells him about Kilbride's ultimatum. Eric gives Nell an update of his own. He received funding to open the national headquarters in Tokyo. Eric says he pitched her to the board, who agreed that Nell and Eric should run the Tokyo office together. After giving it some thought, Nell agrees to join Eric in Tokyo.
Hetty returns to 'NCIS: Los Angeles'
At the end of the episode, Hetty (Linda Hunt) returns to the LA office. Nell apologizes for not taking on the position, but Hetty won't hear it. "I only wanted you to realize that you have what it takes to do the job," says Hetty. "Whether you chose to or not is irrelevant." Hetty wanted Nell to know she is capable of running a big operation. This newfound confidence will serve her well in her next role.
Follow Sheiresa Ngo on Twitter.