'NCIS: Los Angeles': Chris O'Donnell or LL Cool J: Who Has the Higher Net Worth?
NCIS: Los Angeles stars Chris O'Donnell and LL Cool J have been on the show since the series first aired in 2009. Which star has the higher net worth?
LL Cool J's movies and TV shows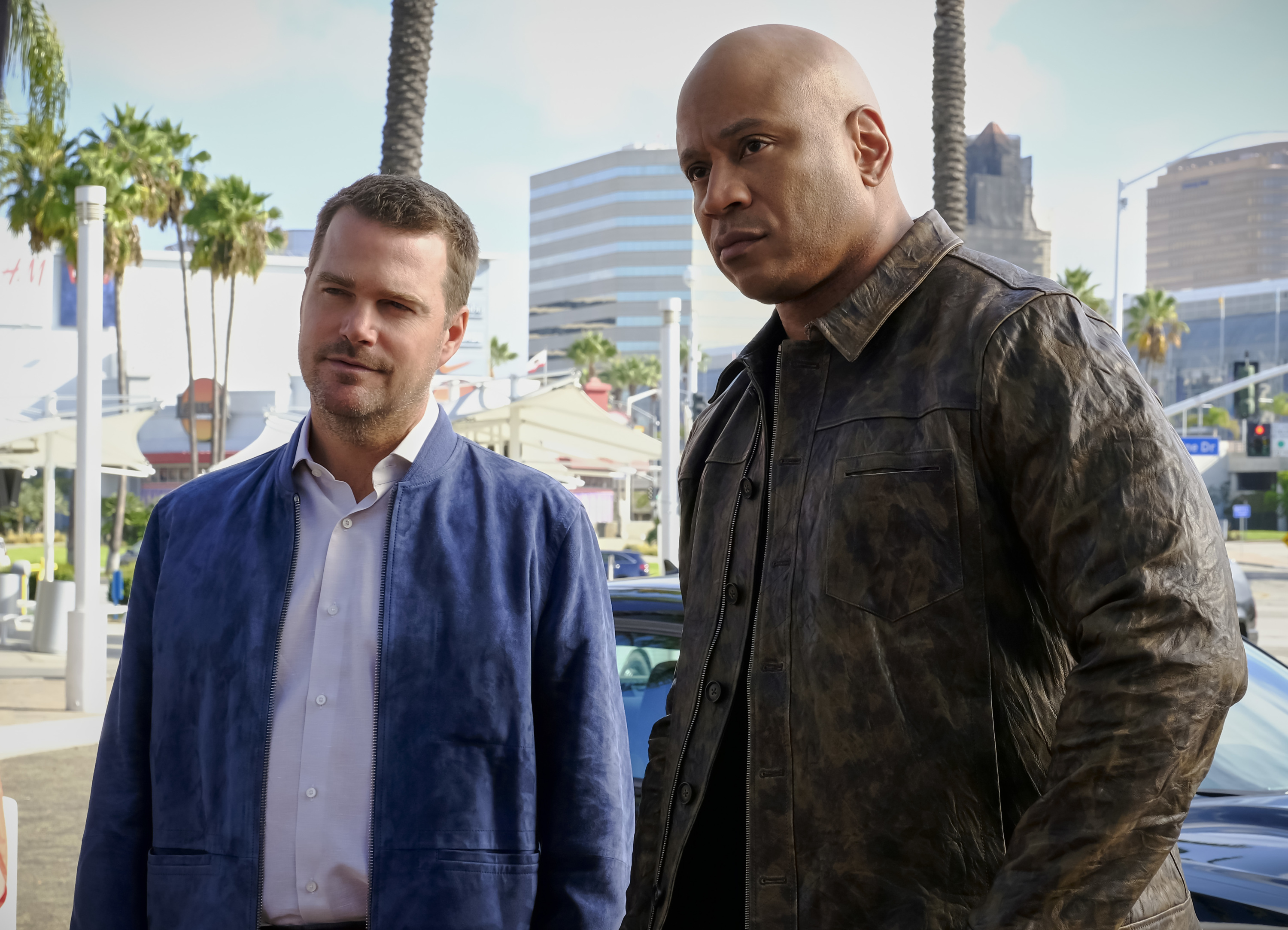 LL Cool J made his first movie appearance in the 1985 film Krush Groove, in which he sang the song, "I Can't Live Without My Radio." In 1986 he appeared in the movie Wildcats. By 1991, the rapper played Billy in the film The Hard Way, starring actors Michael J. Fox and James Woods.
In 1995, LL Cool J landed his own TV show, titled In the House. He played the character Marion Hill until the series ended in 1999. His other acting roles include appearances in Any Given Sunday, In Too Deep, House, and 30 Rock. LL Cool J began playing the role of Sam Hanna on NCIS: Los Angeles in 2009.
Chris O'Donnell's movies and TV shows
Chris O'Donnell made his television acting debut in a 1986 episode of the series Jack and Mike titled "Cry Uncle." He played the character Evan. O'Donnell made his film debut in the 1990 movie Men Don't Leave, in which he played the character Chris Macauley. The following year, he played Buddy Threadgoode in Fried Green Tomatoes. O'Donnell landed his first recurring television role in The Practice. He played Brad Stanfield for four episodes in 2003.
O'Donnell's other films include appearances in School Ties, Scent of a Woman, The Three Musketeers, Circle of Friends, Batman Forever, and Batman & Robin. He began playing the role of G. Callen in 2009.
Why LL Cool J joined the 'NCIS: Los Angeles' cast
LL Cool J told Harry Smith, former host of CBS' The Early Show, he decided to join the NCIS: Los Angeles cast because he was looking to do something different with his career. "You could do a bunch of different things. You had so much success doing many different things. To hitch yourself, your identity, your future, to something like this is not a decision that's easily made. Why did you do it?" asked the host. LL Cool J spoke about an acting experience he had that convinced him to join the show:
I had a great experience on another drama. I did the season opener of another drama a few seasons ago and I caught the bug. I really wanted to act, and I wanted to act on a regular basis. And I wanted to challenge myself and allow myself to go on another level and allow myself to mature and experience something new in my life.

And part of that maturity process is not continuing to do the same things that you've always done. So, I decided to commit to this show, commit to what I thought was a great team. I believe in the NCIS brand and hopefully people will enjoy the show.

LL Cool J, The Early Show
LL Cool J and Chris O'Donnell's net worth
LL Cool J has a net worth of roughly $100 million, according to Celebrity Net Worth estimates. The publication estimates Chris O'Donnell has a net worth of roughly $25 million.