'NCIS: Los Angeles': Chris O'Donnell Reveals How He Makes Time for His Family
Chris O'Donnell is a father of five children. Here's what the NCIS: Los Angeles star once said about how he makes time for work and family.
Chris O'Donnell reflects on 12 years of 'NCIS: Los Angeles'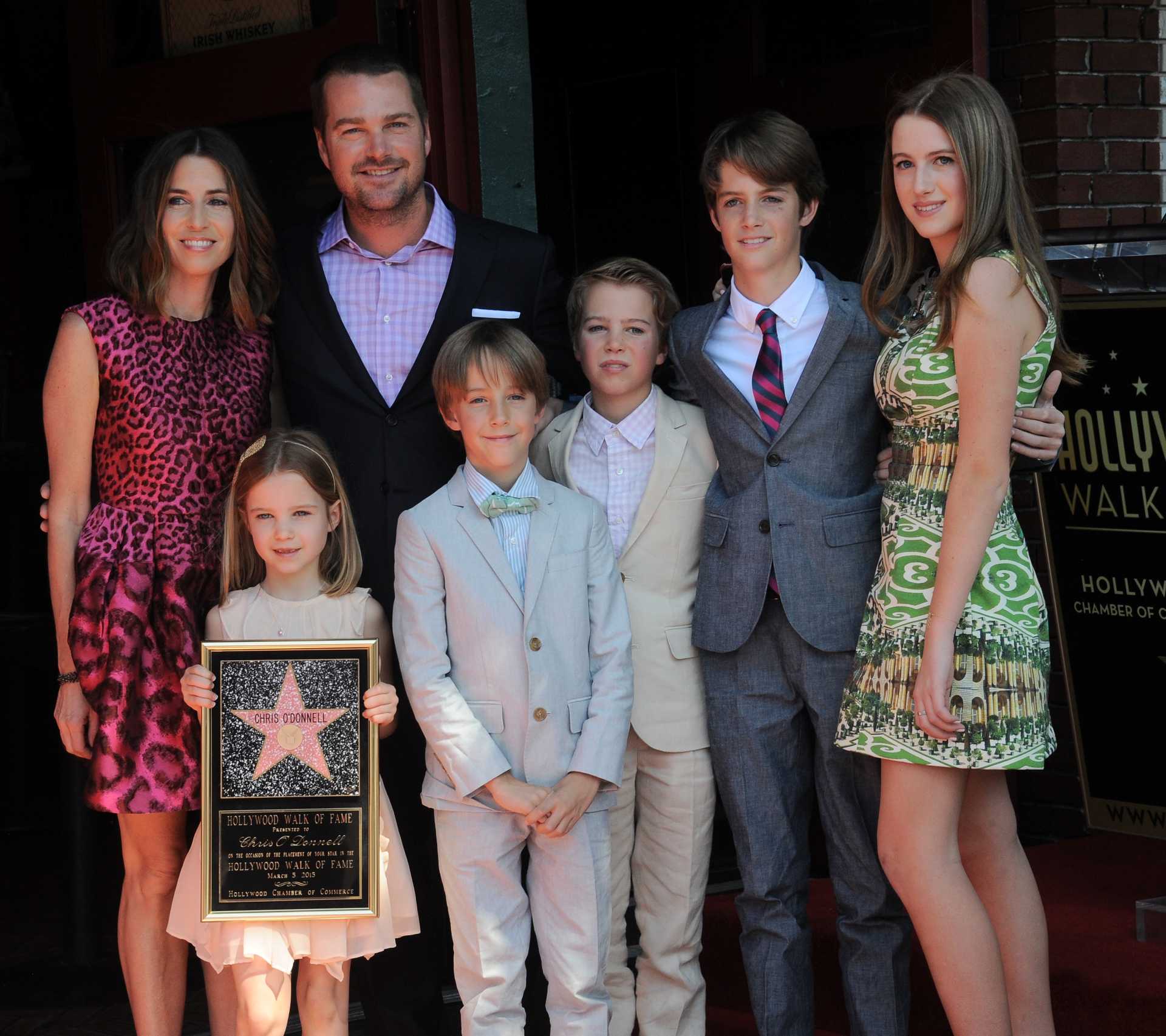 "If you told me 12 years ago that we were going to go 12 years, I would have been very happy, but it would have been hard to believe that was possible," O'Donnell tells Kelly Ripa and Ryan Seacrest during a recent interview on Live! with Kelly and Ryan.
"It's fantastic," O'Donnell continues. "We've grown like a family, we're all so tight. When we started the show, the first iPhone came out. And every September or October, they issue the new iPhone, and I'm like, it's kind of like our show. It's gotten a little better every year. There's always a little tweak here and there, and we keep going strong."
O'Donnell says the cast and crew gets closer each season. "It tightens up because the cast gets closer, the writers understand the characters better, and all the work you do in the first five years, where you're planting seeds and different ideas for storylines, you start to harvest them. That's been really rewarding, but at the same time, we've added some new characters this year, which have been a great addition."
How Chris O'Donnell makes time for his family
O'Donnell says it all comes down to priorities. He puts the things that are important at the top of his list, and everything else follows. "It's just a matter of priorities," he says during an interview with The Better Show. "You have to put your family first."
The NCIS LA actor jokes that his golf game has suffered because he re-ordered his priorities. "I was a pretty decent golfer, but I'm horrible now," he says. "It's because of the job and the kids. Things got pushed aside, and you're not going to push your family aside."
Chris O'Donnell says it's tough having all 5 of his kids home at once
As a result of the COVID-19 pandemic, everyone in the O'Donnell household is together. Although he appreciates his family, he says it's tough having all five of his children home at the same time.
"When COVID hit, everybody came home from school, so we had all five in the house," says O'Donnell. "It was great. On the one hand, it was nice that we had more family dinners in two or three month's span than we've had in previous years, but you kind of realize at a certain point, college-age kids aren't meant to be home with their parents all the time. It's not natural."
When Ripa says being home all day with college-age kids is 'like living with a tiger,' O'Donnell agrees. "Yes," says O'Donnell. "Everybody needs their space, and there's a good reason we send them away to school for four years."
Follow Sheiresa Ngo on Twitter.