'NCIS: Los Angeles': Chris O'Donnell Says They Almost Never Film at Night
NCIS: Los Angeles star Chris O'Donnell has been on the show since it first aired in 2009. Here's what he revealed about why the TV show rarely films at night.
Chris O'Donnell on 'NCIS: Los Angeles'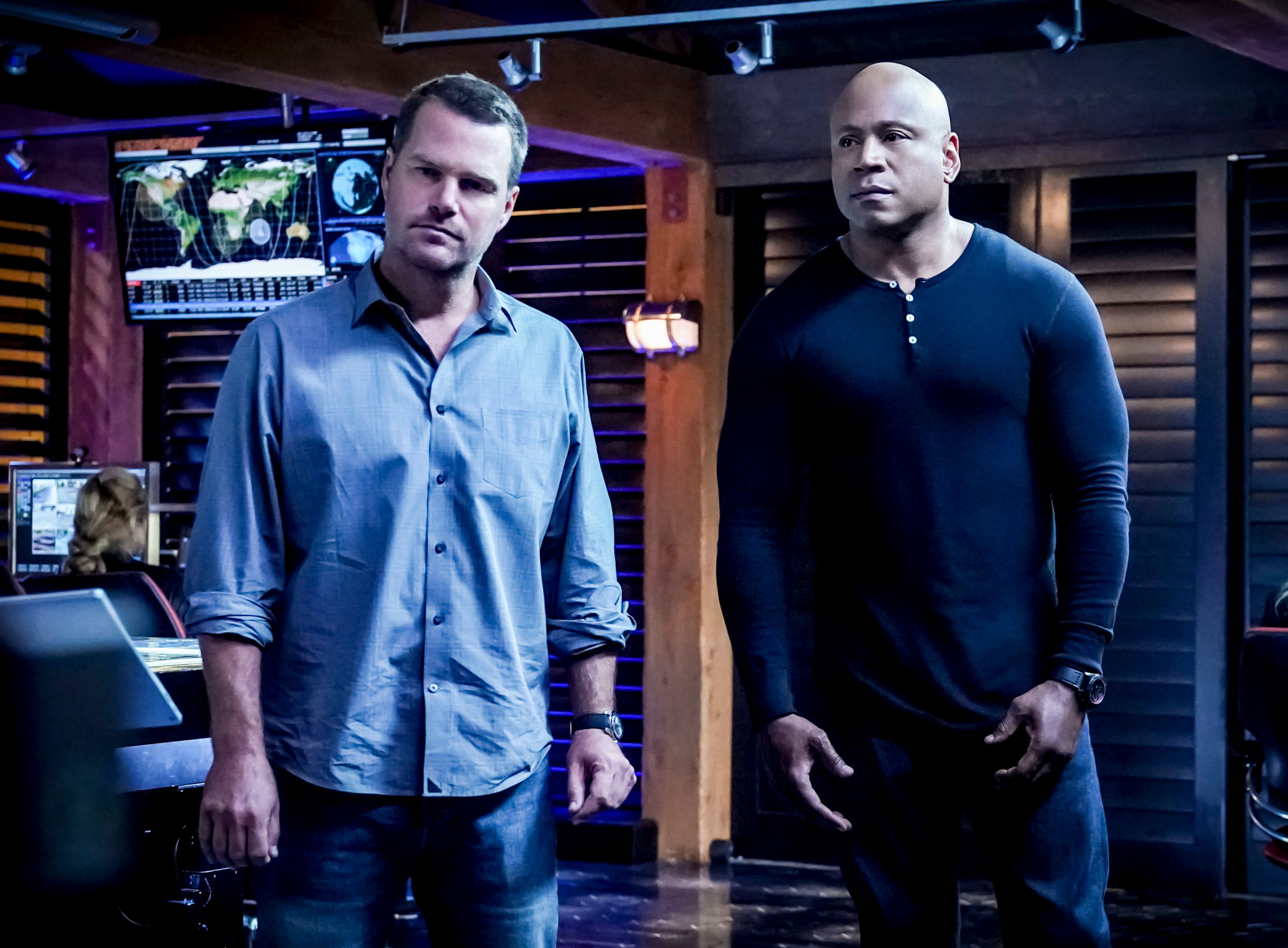 O'Donnell plays G. Callen on NCIS: Los Angeles. His character often partners with Special Agent Sam Hanna (LL Cool J). Things on the show have been getting tense for Callen. He recently tried to propose to his girlfriend, Anna (Bar Paly), but it didn't go as planned. When he came to her motel so he could pop the question, the love of his life was nowhere to be found.
Callen also had an unexpected reunion with his foster brother, who was accused of trying to smuggle drugs into the country. Fortunately, he was able to assist his brother. Callen was also able to ask for forgiveness after an incident that happened when they were kids that resulted in his brother having to leave the foster home.
Why 'NCIS: Los Angeles' rarely films at night
During an interview with CBS, O'Donnell spoke about the success of the show. He says viewers keep tuning in because they connect with the characters. They also enjoy seeing life in Los Angeles. According to O'Donnell, Los Angeles is one of the characters in the show. The reason the cast and crew rarely film at night is because the viewers want to see Los Angeles. O'Donnell believes the best way to show the city is to film during the day.
"It's one of those iconic cities that people are fascinated with," says O'Donnell. "I enjoy [filming here]. I learned more about the city than I ever thought I would."
Chris O'Donnell's 'NCIS: Los Angeles' directing debut
O'Donnell is not only an actor. He also has credits as a producer and director. O'Donnell made his directorial debut with a 2013 episode of NCIS: Los Angeles titled "Wanted." So far, he has four producer credits.
Co-stars Daniela Ruah and Eric Christian Olsen praised O'Donnell's first time as a director. "It's actually been really, really good," Ruah tells Entertainment Tonight.
"I've loved it," she continued. "I think the expectation of Chris directing has been exciting because as a cast I think we're very open about giving each other ideas for scenes or improvs. So, knowing the kind of notes that Chris has given me before, not as a director, were always great. So, I was kind of positively expecting him to be great."
Olsen agrees, saying O'Donnell is very good about paying attention to detail. "He's exceeding all those expectations," says Olsen. "I think he's been amazing. I think he's always been good with details and logistics and linear storytelling. He has kind of just slid into this with no problems."
Chris O'Donnell's rise to fame
Chris O'Donnell made his television acting debut in a 1986 episode of the series Jack and Mike titled "Cry Uncle." He played the character Evan. O'Donnell made his film debut in the 1990 movie Men Don't Leave, in which he played the character Chris Macauley.
The following year, O'Donnell played Buddy Threadgoode in Fried Green Tomatoes. O'Donnell landed his first recurring television role in The Practice. He played Brad Stanfield for four episodes in 2003.
O'Donnell's other films include appearances in School Ties, Scent of a Woman, The Three Musketeers, Circle of Friends, Batman Forever, and Batman & Robin.
Follow Sheiresa Ngo on Twitter.