'NCIS: Los Angeles': Chris O'Donnell's Secret for Managing 5 Kids
NCIS: Los Angeles star Chris O'Donnell is the proud father of five children. Here's his secret for managing such a large family.
Chris O'Donnell's family had guest spots on 'NCIS: Los Angeles'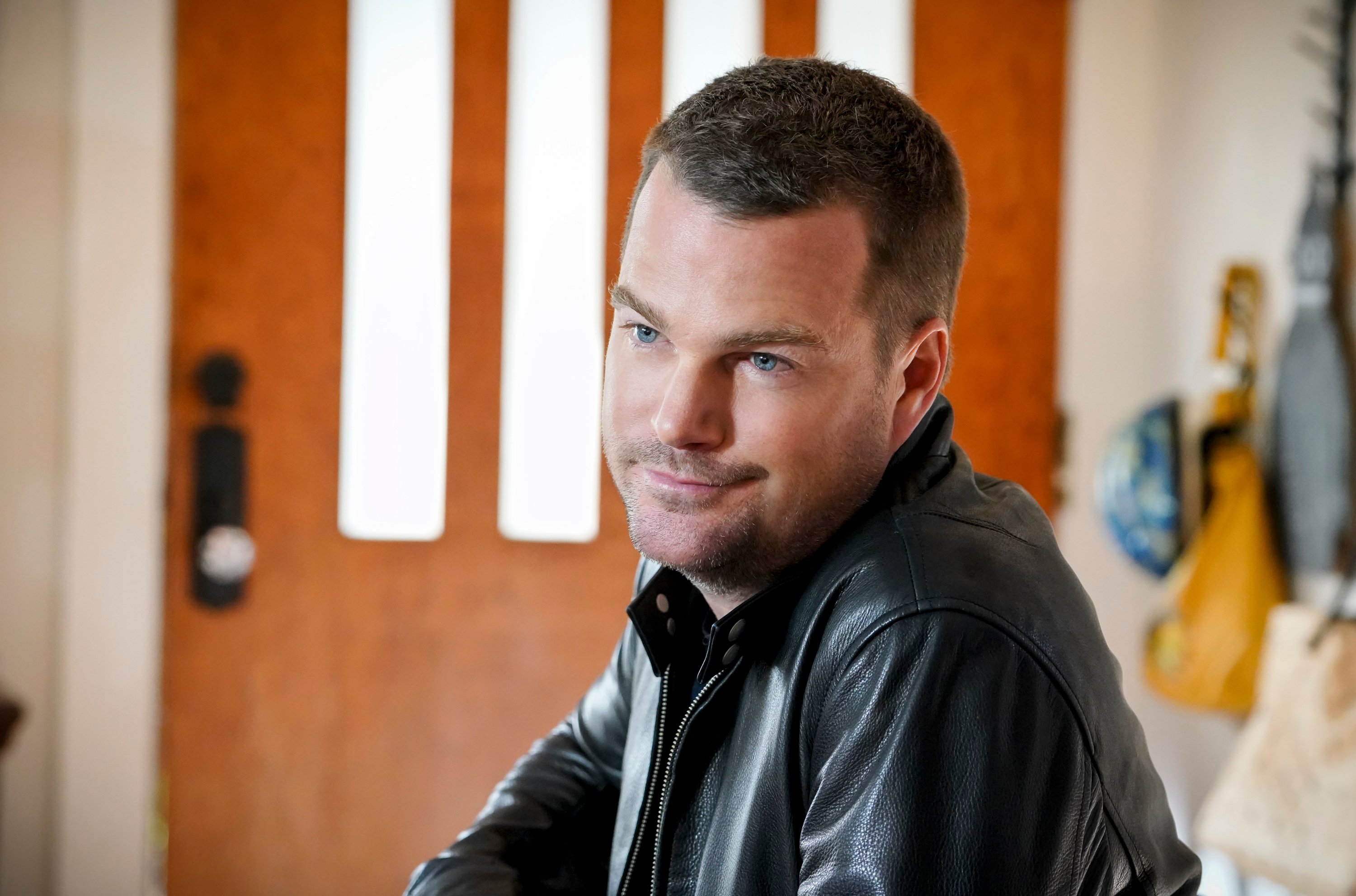 Chris O'Donnell's mother, wife, and four of his five children have appeared on NCIS: Los Angeles. During an interview with Kelly Ripa and Michael Strahan, the actor said his son is upset because he has never been on the show. O'Donnell said it bothers his son when his siblings get residual checks.
O'Donnell told New York Live the children didn't have a lot of lines, but they were excited to guest star on NCIS: Los Angeles. His youngest daughter, Maeve, even got her own dressing room with a star on the door. "[The kids] didn't even have lines originally," said O'Donnell. "I think they gave them one-word lines, and it took a couple of hours to film. It was fun for them."
O'Donnell says his son Charlie caught the acting bug. "My son Charlie is doing the stage version of Legally Blonde," says O'Donnell. "He got one of the lead roles in that. He's into it. He's an interesting little kid. He's a really good golfer, he plays guitar, and now he's doing these shows."
How Chris O'Donnell manages five kids
At one point, the New York Live host asked O'Donnell how he balances work and family. He revealed his wife and a good nanny help him keep things balanced. "I have a great wife, and we have a pretty good nanny situation," replied O'Donnell. "It helps. We have to outsource at a certain point."
Things can get hectic with a household of seven, but O'Donnell said he does find some quiet time. He told Ripa and Strahan he gets a quiet moment when his children go outside. "When they're all out doing something, [I get a quiet moment]," said O'Donnell. "And we have three dogs on top of it. It's absolutely insane. But right now, my boys are playing a lot of golf."
How Chris O'Donnell raises five children in Los Angeles
It can be tough raising children in a city like Los Angeles. O'Donnell tells Pop Sugar that Los Angeles can be "out of whack," so parents must work hard to make sure they raise balanced, down-to-earth children.
"Living in Los Angeles is a great life," said O'Donnell. "There's a lot of wealth out here. And I think that's the biggest thing. How do you instill in your kids the value of a dollar and that sort of thing? And [they might ask], 'Why aren't we flying on a private plane, because these other kids at school are doing that?'
"You know, it's just stuff that's so out of whack with the real world, but you actually run into out here in Los Angeles," continues O'Donnell. "I think it just starts at home and trying to set a good example. Everyone has their own regional challenges wherever they raise their kids."
Read more: 'NCIS: Los Angeles': How Did Chris O'Donnell Meet His Wife Caroline Fentress?
Follow Sheiresa Ngo on Twitter.