'NCIS: Los Angeles': What Is Chris O'Donnell's Wife, Caroline Fentress, Famous For?
Chris O'Donnell, star of NCIS: Los Angeles, has been married to Caroline Fentress since 1997. What is O'Donnell's wife famous for? Here's what Showbiz Cheat Sheet knows.
How did Chris O'Donnell and Caroline Fentress meet?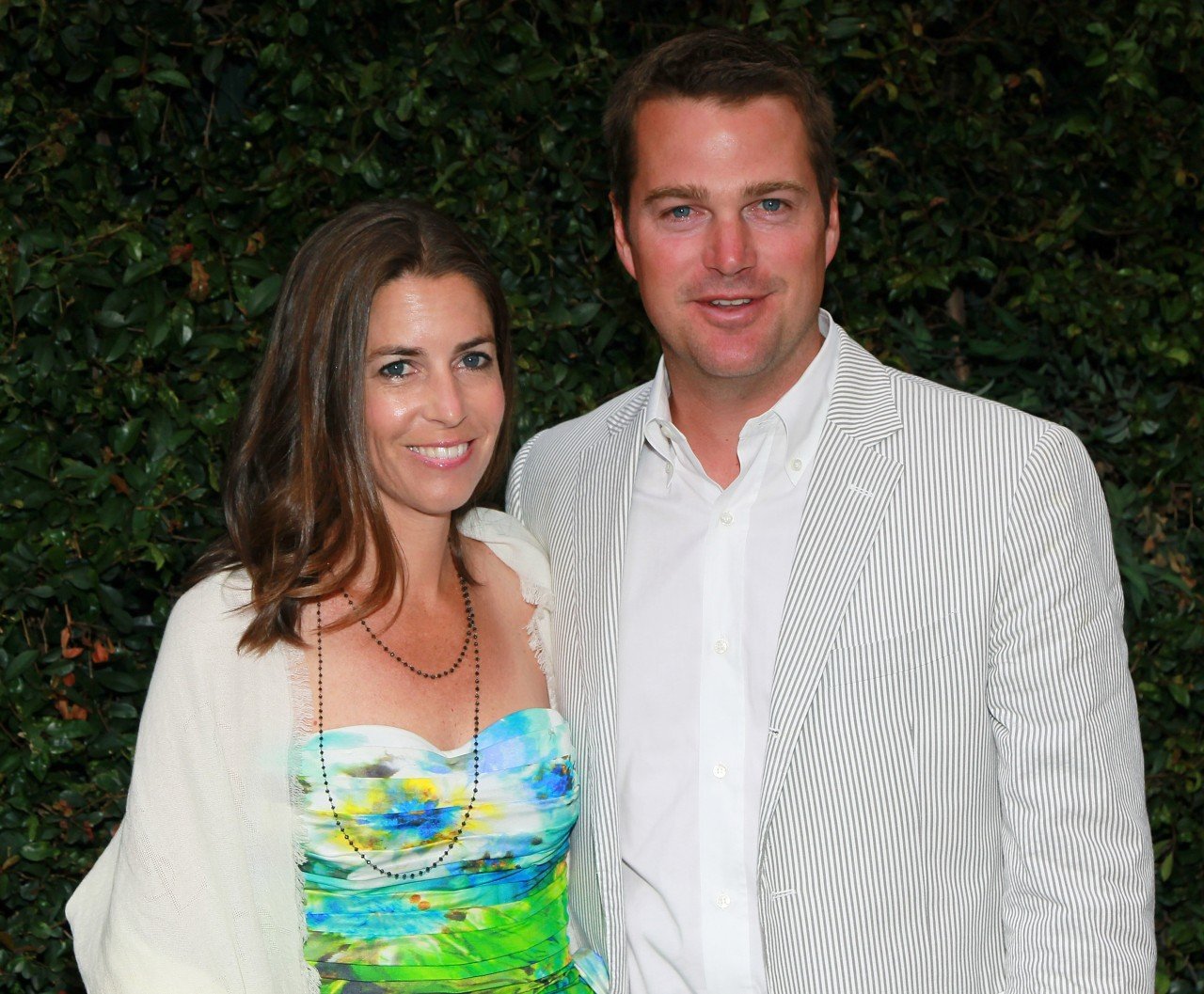 O'Donnell met his wife through her brother, Andrew. He used to live in the same building as Fentress' brother, and they met when she came over to visit. O'Donnell says he and Fentress kissed during her visit. There was an immediate spark between them. However, the timing didn't work out.
"I knew there was something special about her from that moment, but we didn't see each other again for three years," O'Donnell tells Redbook. However, he never stopped thinking about Fentress.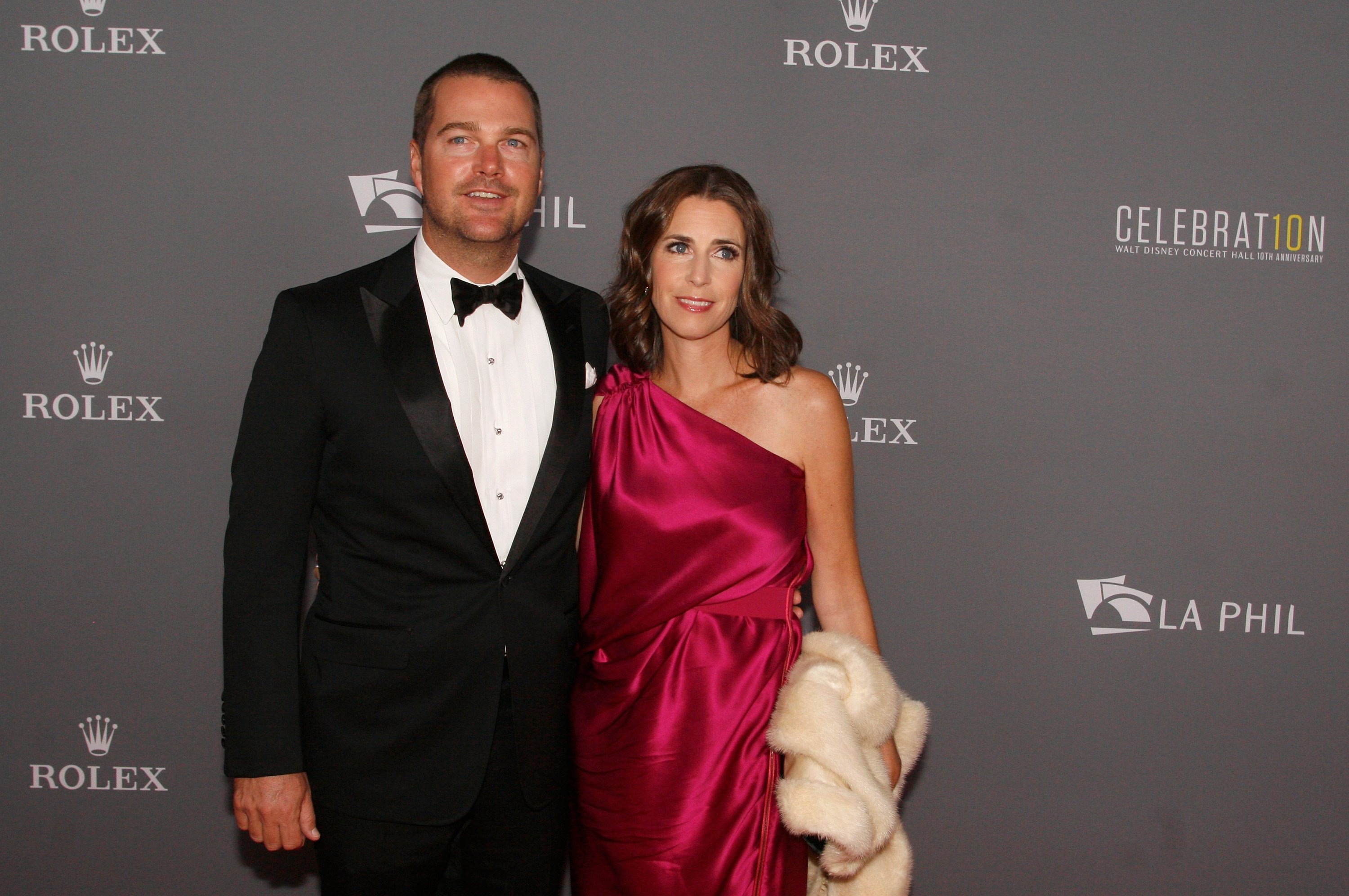 "One night I was out with Andrew and said, 'What is that little sister of yours up to? Let's give her a call,'" said O'Donnell. At first, Fentress wasn't thrilled with the phone call. She wondered why O'Donnell waited so long to call her.
"So, we [called her], and she was like, 'Why are you calling me?' I didn't really know why, except that I had never forgotten her," O'Donnell told Redbook. "And we started talking…. We dated for three years and got married when I was 26. I was in the right place earlier than I thought. I would think to myself, 'Could I imagine not marrying her?' And there was just no way."
What is Chris O'Donnell's wife, Caroline Fentress, known for?
O'Donnell's wife, an elementary school teacher, has two acting credits so far. Fentress made her television acting debut in the 2002 TV movie Sunday. She has a minor role as a woman who is looking for her son. In 2015, Fentress made her NCIS: Los Angeles debut during season 7, episode 4. She played Laura in an episode titled "Command & Control." She also narrated a 2009 documentary titled Angel Dust.
Caroline Fentress and Chris O'Donnell children
O'Donnell and Fentress have five children together (Lilly Ann, Christopher Eugene, Charles McHugh, Finley, and Maeve Frances). The NCIS: Los Angeles star says he loves his family, but it's sometimes challenging to have everyone at home during the COVID-19 pandemic.
"When COVID hit, everybody came home from school, so we had all five in the house," says O'Donnell during an interview with Kelly Ripa and Ryan Seacrest on Live! With Kelly and Ryan.
"It was great," he continued. "On the one hand, it was nice that we had more family dinners in two or three month's span than we've had in previous years, but you kind of realize at a certain point, college-age kids aren't meant to be home with their parents all the time. It's not natural."
Follow Sheiresa Ngo on Twitter.