'NCIS: Los Angeles': Daniela Ruah's Husband, David Paul Olsen, Guest Stars: How Did They Meet?
"NCIS: Los Angeles" fans are in for a real treat. Daniela Ruah's husband, David Paul Olsen, will make a guest appearance in season 11, episode eight. He will play the role of Tom Olsen in an episode titled "Human Resources." Here's what we know about how Daniela Ruah and her husband met.
David Paul Olsen is Eric Christian Olsen's brother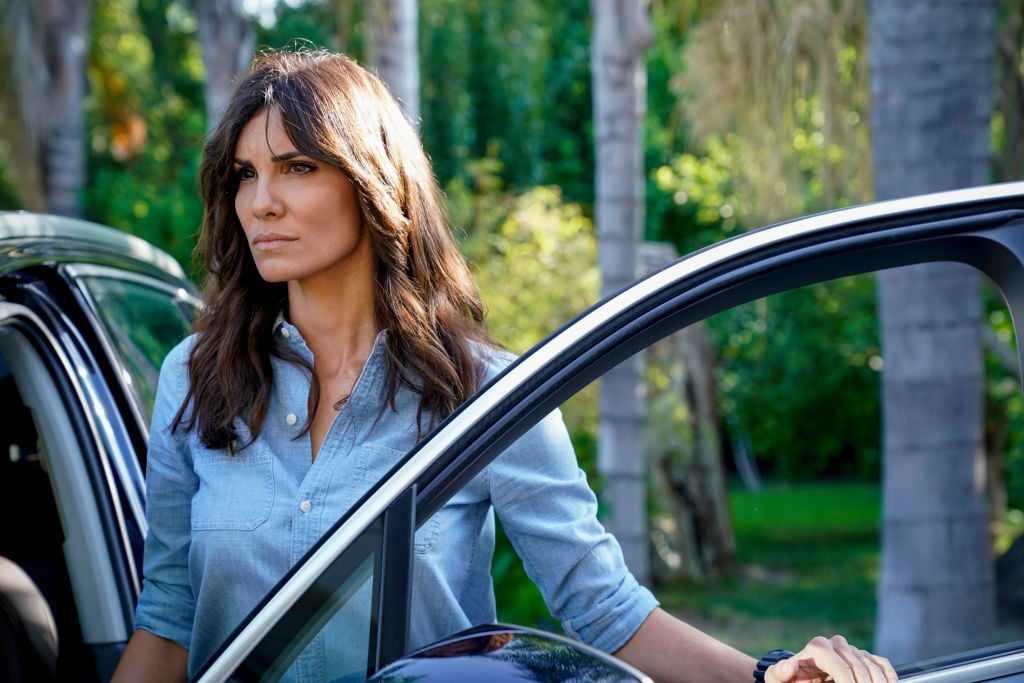 If you think David Paul Olsen looks familiar, that's because he's related to Eric Christian Olsen (the actor who plays Marty Deeks). David and Eric are brothers. They look so much alike that David works as Eric's stunt double.
This isn't the first time David has appeared in an acting role on "NCIS: Los Angeles." He first played the role of Tom Olsen in a 2016 episode titled "Crazy Train." After that, he appeared in a 2017 episode titled "Uncaged."
How David Paul Olsen and Daniela Ruah met
Eric plays Ruah's husband on the show, but in real life, he is Ruah's brother-in-law. David and Ruah met after Eric introduced them. During a 2014 interview on "The Queen Latifah Show," Eric spoke about how he helped Ruah and David make a love connection:
[Daniela] was dating this guy that was awful, and [David] was dating this girl that was awful, and they weren't themselves. And I got to see [Daniela] at work and she's this amazing, wonderful human being. And I know my brother, and he's this amazing, wonderful human being. But they weren't themselves in their relationships.

When they got together, because he came on to do stunts, I would say something nice about her to him and then say something to him about her. That was enough to kinda get them started in conversation and it became this wonderful relationship.
Ruah and David started dating in February 2011 and were married in June 2014, not long after the birth of their son, River. They also have a daughter named Sierra.
How David Paul Olsen got his start in the entertainment industry
David made his acting debut in the 2009 film "Transformers: Revenge of the Fallen." After that, he appeared in two episodes of the television series "The Last Ship," in which he played the role of Smith. His other acting credits include appearances in the TV shows "Shut Eye," "I Love Dick," and "Lethal Weapon."
David has an impressive resume when it comes to stunt work. He has done stunts for productions including "The Young and the Restless," "Bones," "True Blood," American Horror Story," "Mayans M.C.," and "Big Little Lies."
Read more: 'NCIS: Los Angeles': Eric Christian Olsen Net Worth and How He Makes His Money
Check out Showbiz Cheat Sheet on Facebook!