'NCIS: Los Angeles': Eric Christian Olsen and Daniela Ruah Talk About Season 12
Eric Christian Olsen and Daniela Ruah are back on NCIS: Los Angeles for season 12. Here's what they had to say about the upcoming season.
Eric Christian Olsen says he's lucky to be on 'NCIS: Los Angeles'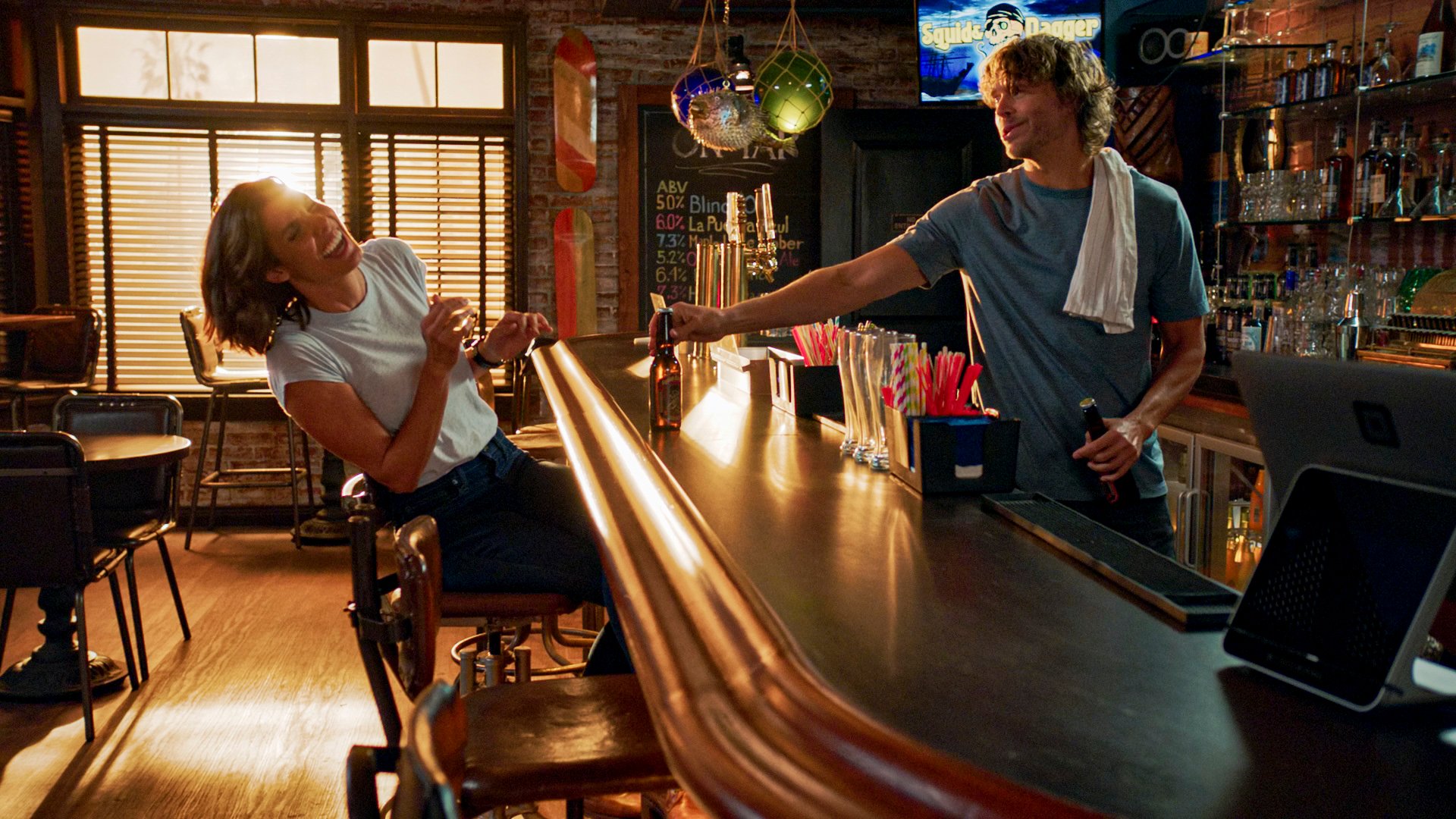 Olsen says he feels fortunate to work on the set of NCIS: Los Angeles. During an interview with Entertainment Tonight Canada he says he's grateful the show made it to season 12.
"It's very seldom that a script ends up being shot and made into a pilot," says Olsen. "One of the big things about this cast and this crew is that we really do know how lucky we are. We've all had highs and lows in our careers, and we know that this is lighting in a bottle."
Olsen also mentions his co-star LL Cool J, who says the cast has a chemistry that can't be manufactured. "LL always says it, there's chemistry, and there's no science behind it, you just once in a while get really lucky, and you have something like this happen, and all you can do is embrace it and be thankful for it."
How the 'NCIS: Los Angeles' cast has adjusted during the COVID-19 pandemic
Ruah says a lot has changed on the set because of the pandemic. For example, they avoid scenes with large groups of people. Scenes also incorporate a lot of phone calls and video conferences. Furthermore, the cast and crew are tested for COVID-19 three times a week. "It still feels organic, we just had to make those safety adjustments to keep the show going," Ruah tells Entertainment Tonight.
Although a lot of television shows are addressing the pandemic, Olsen says NCIS: Los Angeles won't follow suit. He feels viewers likely want a break from what's going on in the world right now.
"People do not want to deal with the pandemic all day long and then turn on the TV and watch the characters deal with it," says Olsen. Ruah adds that the show hasn't specifically mentioned the pandemic or politics. However, she does say her character mentions that she wants the year to be over, so this could be a reference to current events.
Will there be a baby in Kensi and Deeks' future?
One big question many fans have is about Kensi and Deeks expanding their family. Will it happen during season 12? Ruah tells Entertainment Tonight that she doesn't think Kensi will be pregnant this season.
"I don't know that we will see Kensi pregnant in this season only because I think they're going to be dealing with some issues," says Ruah.
"I think if we're going to keep going, we have to keep planting seeds of obstacles so that these characters can overcome those things," she continues. "If we just go for the big prize right off the bat, there's no where to go. So, we're definitely going to keep the audience on their toes."
Follow Sheiresa Ngo on Twitter.