'NCIS: Los Angeles': How Eric Christian Olsen Really Feels About His Brother Performing Stunts for Him
NCIS: Los Angeles star Eric Christian Olsen's character, Marty Deeks, is often involved in situations where he's putting his life on the line. From car explosions to gun fights, he's usually just one step away from danger. When it comes to dangerous stunts, his brother, David Paul Olsen, is the one who steps in and does the dirty work. Here's what Eric once revealed about how he feels when his brother performs stunts for him on NCIS LA.
Does Eric Christian Olsen do any of his own stunts?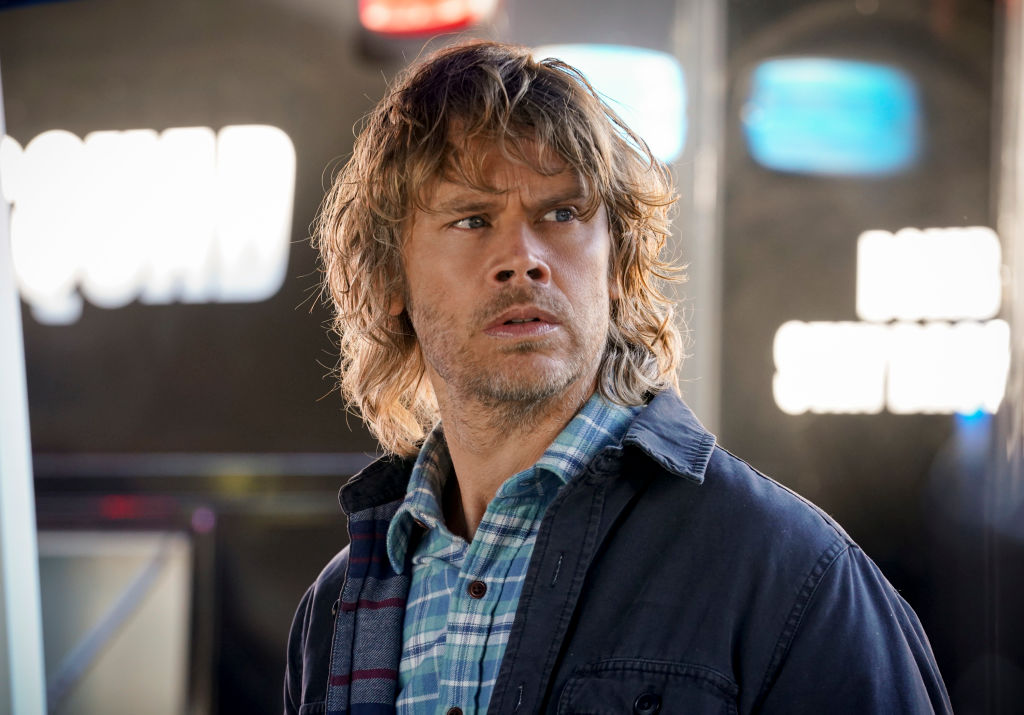 During an interview with The Talk, Olsen says he does some of his own stunts. However, he leaves the dangerous stunts to his brother, David.
"I have a lot of stunts and I do as much as I can, but [the producers] are always afraid you're going to get your nose torn off," said Eric. "So, I have a stunt double, who is actually my brother. He was in the Navy SEALs for four years and then he got out and now he has a security company, and he also comes down and he does my stunts. He looks like me, except for he's much stronger."
How Eric Christian Olsen feels about David Paul Olsen doing his stunts
David has his brother's back when it comes to stunts, but how does Eric really feel about it? Eric told The Talk hosts that he sometimes gets nervous when he thinks about the dangerous things his brother is required to do. One thing that weighs on him is the possibility of having to call their mother if David gets hurt:
My mom freaks out the whole time; she gets so worried. She's like, 'When it's not you and something gets blown up, I know it's your brother.' And I get much more nervous watching him do it than me.

We had this stunt where a car goes flying over the side of a railing and it flips in the air, and he's standing like this, shooting while it goes by. And the whole time, I was just watching, with my heart beating so [fast]. I'd rather do it myself because watching him is nerve-racking. And then I have to call my mom if anything goes wrong.
Eric Christian Olsen's favorite stunt
When it's not too dangerous, Eric is allowed to do some of his own stunts. He once told Steve Harvey his favorite stunt involved being able to drive a car at 80 miles per hour on an empty Los Angeles freeway He said when he first came to Los Angeles from Iowa, he used to drive a rundown 1984 Chevy Nova, so he didn't get to drive that fast. When saw an opportunity on the show to drive a nice car very fast, he jumped at the chance.
"When I would get on the freeway in LA, I would have to find one that was downhill because the car was so slow, " Eric said. "When I would pull on [the freeway], I'd be flooring it. And I'd be going 40, and everybody would be driving and honking, and I'd be like, 'I'm trying; I'm going as fast as I can!"
Eric says the producers told him not to drive too fast, but he couldn't help himself and he took off at 80 miles per hour. He told Harvey he took the chance because at the time he never had that opportunity. "That's never going to happen again for a kid who came out from Iowa with $500," said Eric. "That car is unbelievable."
Read more: 'NCIS: Los Angeles': Does Daniela Ruah Do Her Own Stunts?
Follow Sheiresa @SheiresaNgo