'NCIS: Los Angeles': Funniest Reactions People Have When They Meet LL Cool J
NCIS: Los Angeles star LL Cool J has a lot of fans. Celebrities get just as flustered when meeting him as regular folks do. Here are some of the funniest reactions people have had when they met LL Cool J.
Renée Felice Smith was shocked when she hugged LL Cool J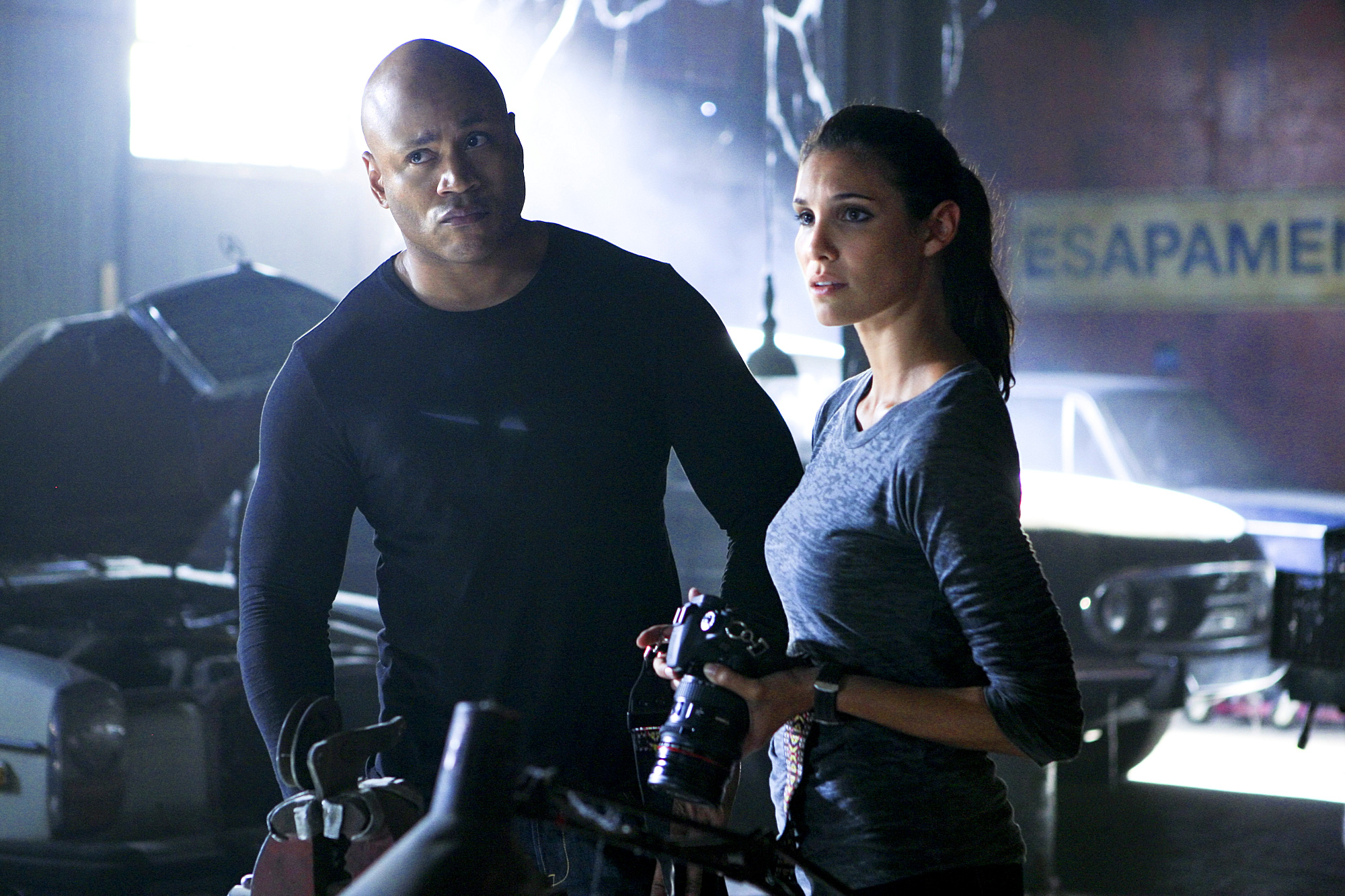 NCIS: Los Angeles co-star Renée Felice Smith couldn't believe how rock-solid LL Cool J's body was when she first hugged him. During an interview with the hosts of The Talk, the actress says she was amazed by his physique. She describes him as a "human brick wall." When she tells her story, she still has a look of amazement. "When I first hugged him, I think he popped a rib," says Smith. "He's a human brick wall who eats and breathes."
Gayle King was flustered after touching LL Cool J's arm
Smith wasn't the only one who had a strong reaction to LL Cool J. During an interview on CBS This Morning, Gayle King paused to marvel at how muscular the NCIS: Los Angeles star is. She told former co-host Norah O'Donnell that when she touched LL Cool J's arm, she said to herself, "Lord, let me sit down and take that in for a second." She then asks what he does to stay in shape. LL Cool J says he works out four to five times per week.
"I hit the gym really hard," LL Cool J tells King. "I work out four to five times a week. I do boxing, and I do weights. I do a combination. I do free weights and a lot of cardio because you need stamina." King jokingly asks if he lifts little children for a workout. LL Cool J laughs and says he does free weights and machines.
Cassidy Gard jokes she's going to 'die' after LL Cool J raps to her
Entertainment reporter Cassidy Gard interviewed LL Cool J at the 2017 Paley Fest screening for NCIS: Los Angeles. She starts the interview by telling him his song with Jennifer Lopez, "All I Have," is still "hot" today. "When I was in middle school, there was no hotter song than 'All I Have'" she says. "Even now it comes on and sums up all my relationship issues." LL Cool J responds by rapping a line from the song. "I'm gonna die!" Gard swoons.
James Corden says hugging LL Cool J is like 'hugging a tree'
We're not sure if this was his first time meeting LL Cool J, but talk show host James Corden tells guest Chris O'Donnell that hugging LL Cool J is 'like hugging a tree.'
"He's been on the show," says Corden. "I've felt some muscles in my time, but [LL Cool J] is chiseled out of stone. It's like hugging a tree; it's crazy. It's an amazing thing."
Read more: 'NCIS: Los Angeles': LL Cool J Became a Solo Artist Because His Group Didn't Believe Him
Follow Sheiresa @SheiresaNgo