'NCIS: Los Angeles': How Much Does Linda Hunt Make Per Episode?
Linda Hunt is known for her role as Hetty Lange on NCIS: Los Angeles. Here's what Showbiz Cheat Sheet knows about how much she makes for her starring role on the hit TV series.
Linda Hunt as Hetty on 'NCIS: Los Angeles'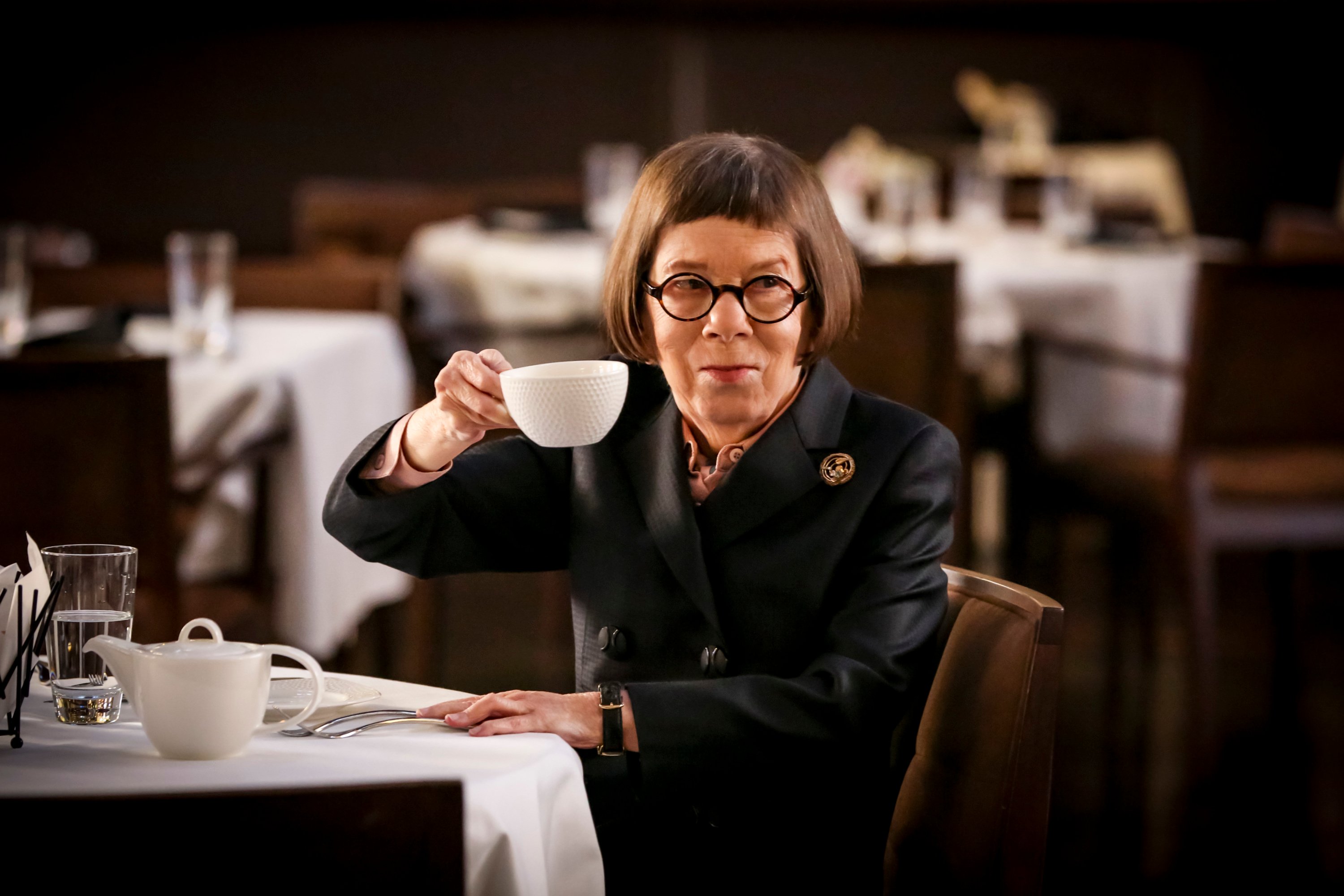 Hunt has been playing Hetty Lange on NCIS: Los Angeles since the series began in 2009. She is the operations manager in the Office of Special Projects at the NCIS Los Angeles office. Callen is the special agent in charge, but everyone respects Hetty. When she gives an order, everyone listens.
Hetty is fluent in many languages (including German, Mandarin, and Spanish). She is also a big fan of Lady Gaga. Hetty is tough on her team, but she cares deeply for each member.
How much does Linda Hunt make per episode of 'NCIS: Los Angeles'?
As of this writing, Linda Hunt earns $80,000 per episode, according to Celebrity Net Worth. Hunt's main source of income is from acting. She also earns money from doing voiceover work. Hunt provided the voice of Grandmother Willow in the Disney animated films Pocahontas 1 and 2. She also narrated Auschwitz: The Nazis & the 'Final Solution,' which was a television mini-series and documentary. In 2018, Hunt provided the voice of Lady Proxima in Solo: A Star Wars Story.
Linda Hunt's movies and TV shows
Hunt made her acting debut in a 1972 production of Hamlet, in which she played the role of Lucianus. She made her Broadway debut in 1975, playing the role of Nora in Eugene O'Neill's Ah, Wilderness! After that, Hunt appeared in the TV movie Fame.
The NCIS LA actor made her film debut in the 1980 movie Popeye. She got her big break after playing the character Billy Kwan in the 1982 film The Year of Living Dangerously. Hunt received an Academy Award for her portrayal. This made her the first person to win an Oscar for playing a character of the opposite sex.
Hunt's other films include The Bostonians (1984), Dune (1984), Silverado (1985), and Kindergarten Cop (1990). Besides The Year of Living Dangerously, another memorable role of Hunt's was voicing the character of Grandmother Willow in the 1995 animated Disney film Pocahontas.
In 1993, Hunt landed a recurring role in the series Space Rangers. From 1993 to 1994 she played the role of Commander Chenault. In 1997, the actress landed another recurring role in the television series The Practice. She played the role of Judge Zoe Hiller from 1997 to 2002. From 2003 to 2005, Hunt appeared in the series Carnivàle.
Is Linda Hunt leaving 'NCIS: Los Angeles'?
Many fans are worried about the possibility of Hunt leaving NCIS: Los Angeles. During a 2013 interview with CBS Sunday Morning host Lee Cowan, Hunt spoke about her future with the show. She told Cowan she doesn't fear the day her time on the show ends. It's something she welcomes.
"I look forward to a time when I don't have to work anymore," says Hunt. "Which is close at hand, I think." It seems like Hunt has been thinking about this for some time. Will NCIS: Los Angeles Season 13 be her last?
 Follow Sheiresa Ngo on Twitter.