'NCIS: Los Angeles': LL Cool J's Advice When Barrett Foa Had a Difficult Performance
The NCIS: Los Angeles cast members get along both on and off the set. They support each other and sometimes offer advice. Here's what Barrett Foa once said about the advice LL Cool J gave him before a difficult performance.
The 'NCIS: Los Angeles' cast members get along well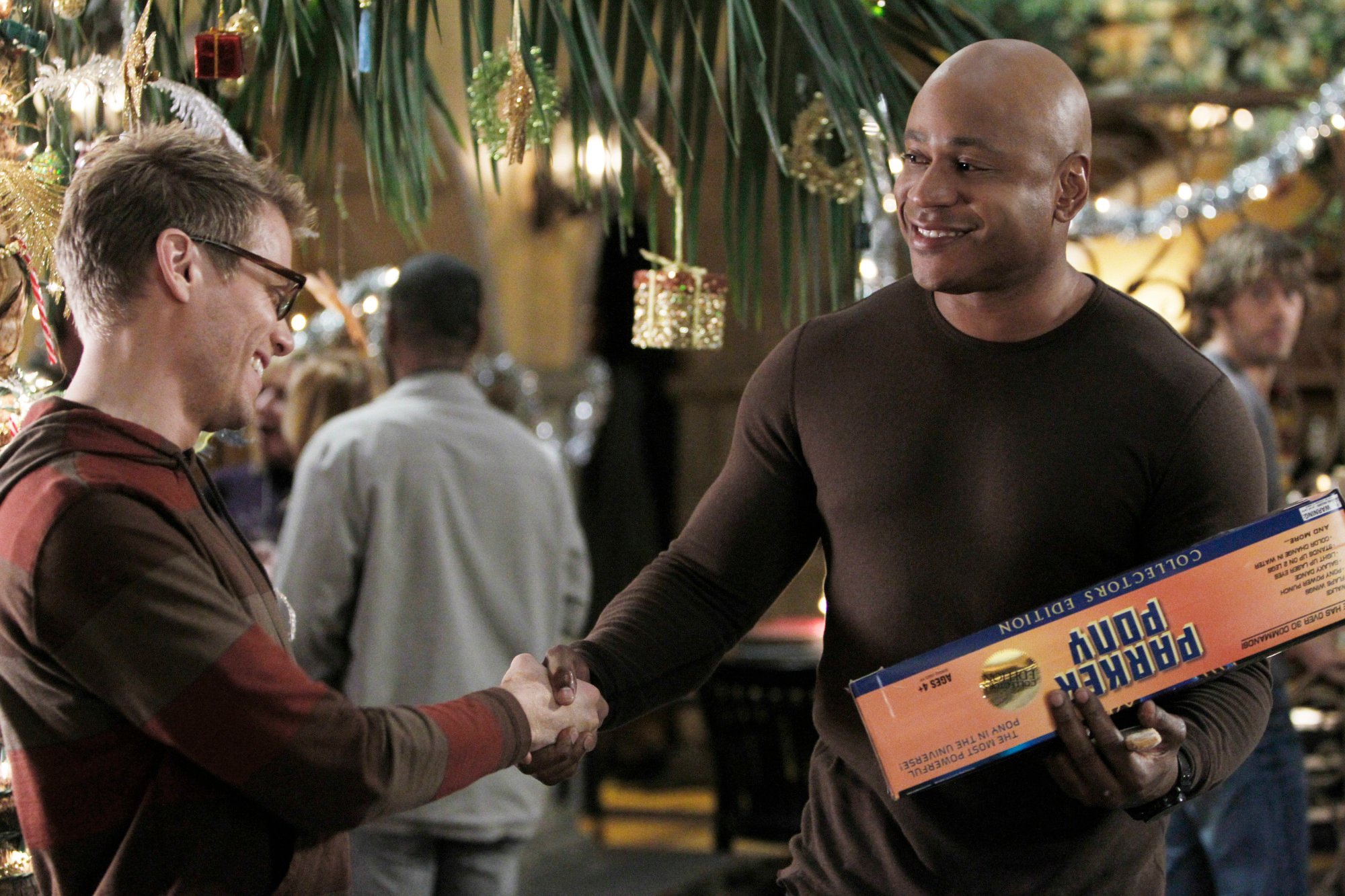 Like the other shows in the NCIS franchise, the NCIS LA cast members seem to get along and enjoy working with each other. During a 2017 panel discussion for The Paley Center for Media, Eric Christian Olsen (Marty Deeks) compared being on set with his castmates to being in high school and then college.
"We've been on the show for 190 episodes," says Olsen. "So, when you think about that, that's eight years. It's like going to high school and then to college, with the same people every day for 10 months without graduating. The fact that we have this chemistry after that much time I think is remarkable."
In a separate interview, Daniela Ruah describes LL Cool J, Chris O'Donnell, and Eric Christian Olsen as her "big brothers." She says she "loves them deeply" and sees them as family. "They are literally my big brothers," says Ruah. "I love them, and I will protect them in any way I can, but at the same time they drive me nuts just like a real sibling would."
LL Cool J's advice to Barrett Foa before a challenging performance
During an interview with the hosts of The Talk, Foa shares the advice LL Cool J gave him before a tough performance he was scheduled to give at a club. He says he's used to singing in front of an audience, but there was one problem. One of the songs Foa was supposed to sing was very long. He decided to ask LL Cool J for help. The rapper/actor suggested a simple solution–a teleprompter. Here's what Foa says about the performance and LL Cool J's advice:
I had to perform something at a small club on the weekends. I was kind of doing this side gig. I was playing a computer nerd during the week and then I was a rock star on the weekend. So that was kind of fun. It was this small club, a hundred seats, kind of a bar. And basically, in two days I had to learn five songs. Now, I'm a Broadway performer, that's my old life in New York. The songs, fine. But one of those songs was "Bust a Move."

It's such a long song, and I had like two days to learn all these lyrics. So, I knock on [LL Cool J's] trailer and so I'm like, 'I'm having trouble with these lyrics. I have all these lyrics to learn, and he's like [in LL Cool J's voice], 'You have a teleprompter?' It's a 100-seat club, there's no teleprompter. But basically, I bit the bullet and I learned it.
Foa went on to give a great show. Here's a video of of him performing "Bust a Move."
Read more: 'NCIS: Los Angeles': Renée Felice Smith and Barrett Foa Were the Life of the Party at Eric Christian Olsen's Wedding
Follow Sheiresa @SheiresaNgo