'NCIS: Los Angeles': The Real Reason Deeks Was Kidnapped
NCIS: Los Angeles' Deeks is kidnapped on the beach. Here's why.
During the NCIS: Los Angeles season 12 finale, Marty Deeks finds himself in an unusual situation when he's kidnapped. Why would anyone want to take Deeks? Here's what happened last time on NCIS: Los Angeles.
Warning: This article contains spoilers for the NCIS: Los Angeles Season 12 finale.
Deeks is kidnapped on 'NCIS: Los Angeles'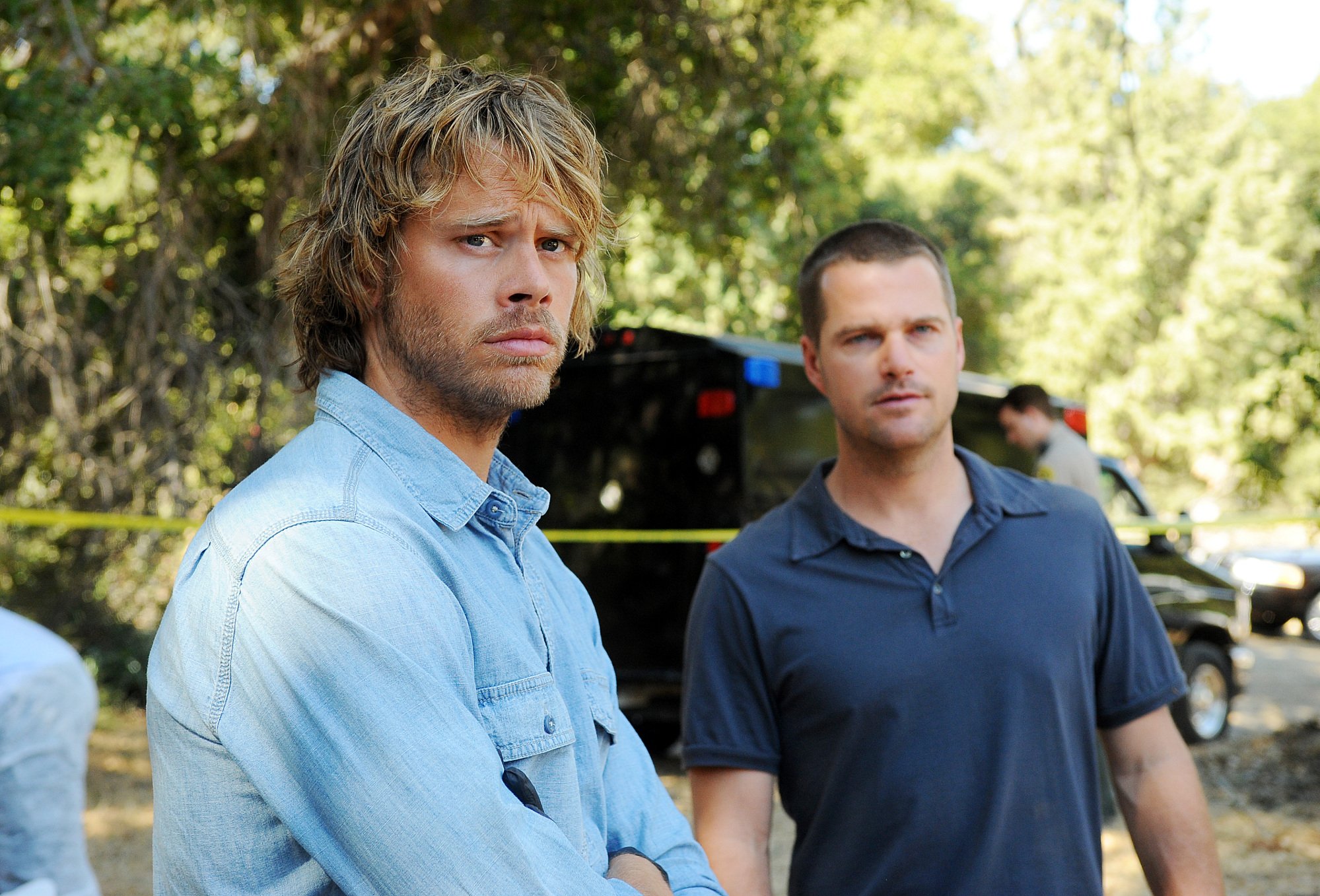 NCIS: Los Angeles Season 12 Episode 18 (titled "A Tale of Two Igors"), opens with Deeks (Eric Christian Olsen) at the beach. Once he finishes surfing, a man (Igor) asks him how it was. As he answers, two men appear. Deeks wonders what's going on, and Igor hands him a colorful sack.
When Deeks asks him who he is, he says he's Igor and he used to work with Anatoli Kirkin, who died during NCIS: Los Angeles Season 12 Episode 14 (titled "The Noble Maidens"). When Deeks asks what the material is, he realizes it's a hood and he's being kidnapped.
Why was Deeks kidnapped?
Once Igor takes Deeks to the destination, he tells him Kirkin wanted him to take over his operation. He wants him to handle the fashion line, gambling operation, smuggling, cars, money laundering, and more. Deeks reminds him he's a federal agent. Igor tells him that's exactly why Kirkin trusted him.
Another associate of Kirkin's, also named Igor, hijacked a shipment of weapons Kirkin was sneaking into the country from Russia. "He paid a lot of money for them and considered them highly valuable, and now we have to get them back," Igor tells Deeks.
A dead dolphin with a microchip is found
Fatima (Medalion Rahimi) tells Sam (LL Cool J) about a dead dolphin that washed up on the beach. It contains a microchip and was identified as being a Russian Marine mammal. Sam finds out the dolphin was connected to the Russian Navy and it was part of the Marine Mammal Program. They also discovered someone shot the dolphin.
A few moments later, Fatima alerts Rountree (Caleb Castille) and Sam about man identified as a Russian sailor who washed up on the beach. After questioning the soldier, it is revealed the dolphins are the weapons Igor smuggled.
They followed Kirkin's wishes and released all the dolphins (that's the reason they were stolen). However, one of the team members accidentally shot and killed a dolphin when he was trying to shoot at the soldier. The team who kidnapped Deeks is arrested.
Who played Kirkin on 'NCIS: Los Angeles'?
Anatoli Kirkin is played by actor Ravil Isyanov. One of his early roles was in the 1992 film Back in the U.S.S.R. That same year, he played the character Yakov in the TV movie Stalin. In 1995, he played a Russian hacker in the movie Hackers.
In 1997, Isyanov had a recurring role in The Man Who Made Husbands Jealous. He played Boris Levitsky for three episodes. Some of Isyanov's other roles include appearances in Buffy the Vampire Slayer, JAG, NCIS, Prison Break, and 24.  
Follow Sheiresa Ngo on Twitter.