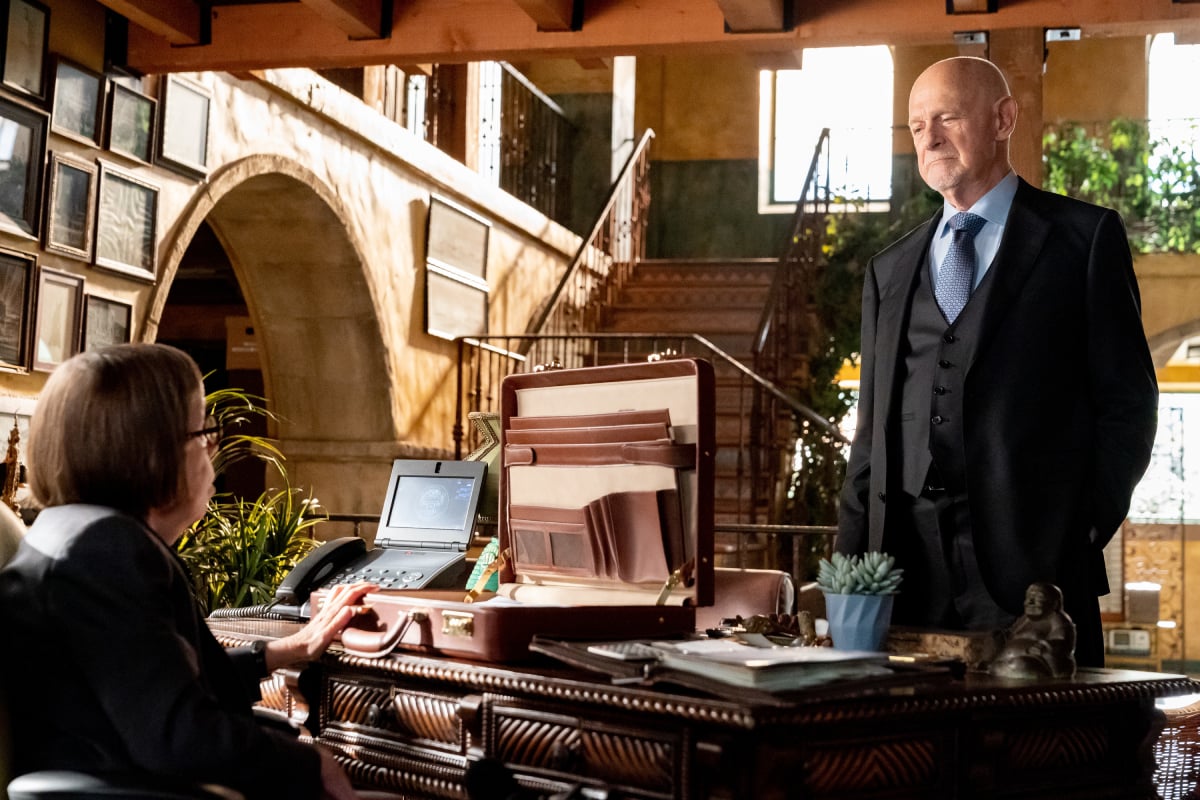 'NCIS: Los Angeles' Season 13: EP R. Scott Gemmill on Kilbride and Hetty's 'Fun and Volatile Dynamic'
'NCIS: Los Angeles' is gearing up for season 13, and fans can expect to see some changes when it premieres. Linda Hunt is back as Hetty Lange in the Office of Special Projects after her 'secret mission' in season 12. Gerald McRaney has also been promoted to series regular as Retired Admiral Hollace Kilbride
NCIS: Los Angeles is gearing up for season 13, and fans can expect to see some changes when it premieres. Linda Hunt is back as Hetty Lange in the Office of Special Projects after her "secret mission" in season 12.
Gerald McRaney has also been promoted to series regular as Retired Admiral Hollace Kilbride. The first pics from the season premiere show that Hunt and McRaney will have plenty of screen time together.
According to executive producer R. Scott Gemmill, there's a reason these two characters have a "fun and volatile dynamic."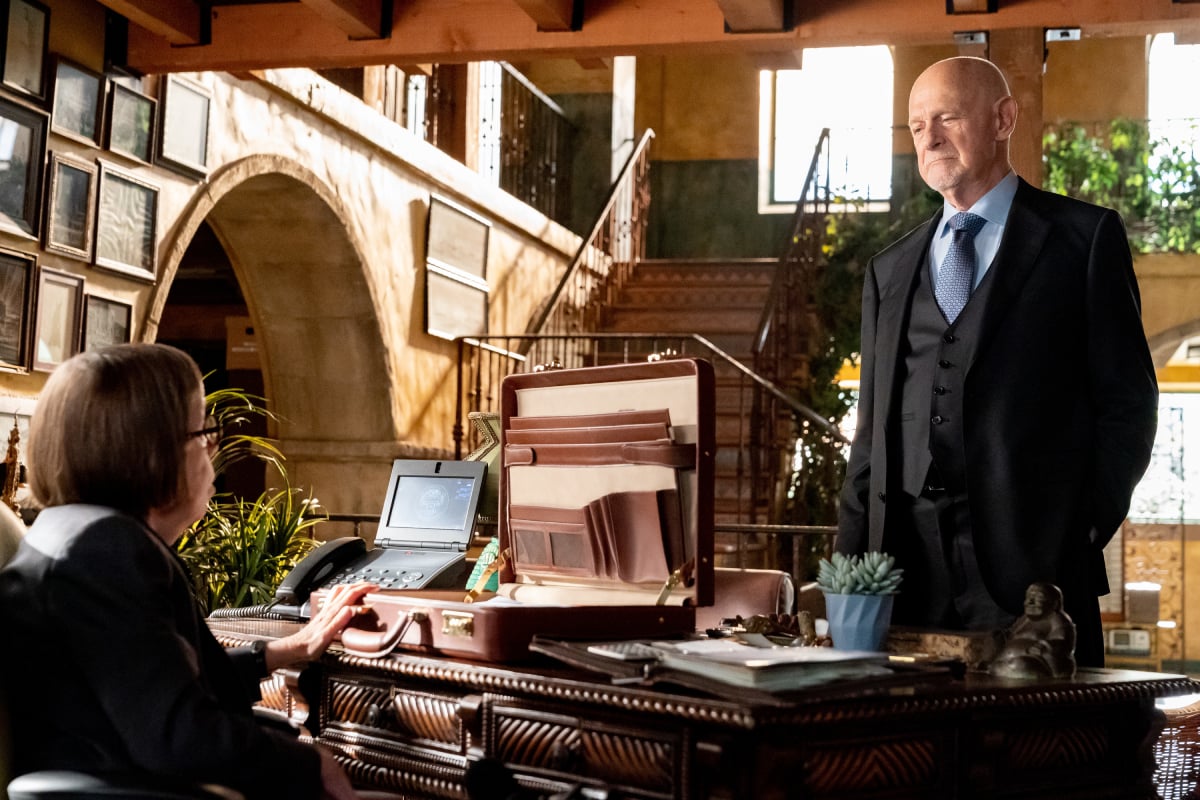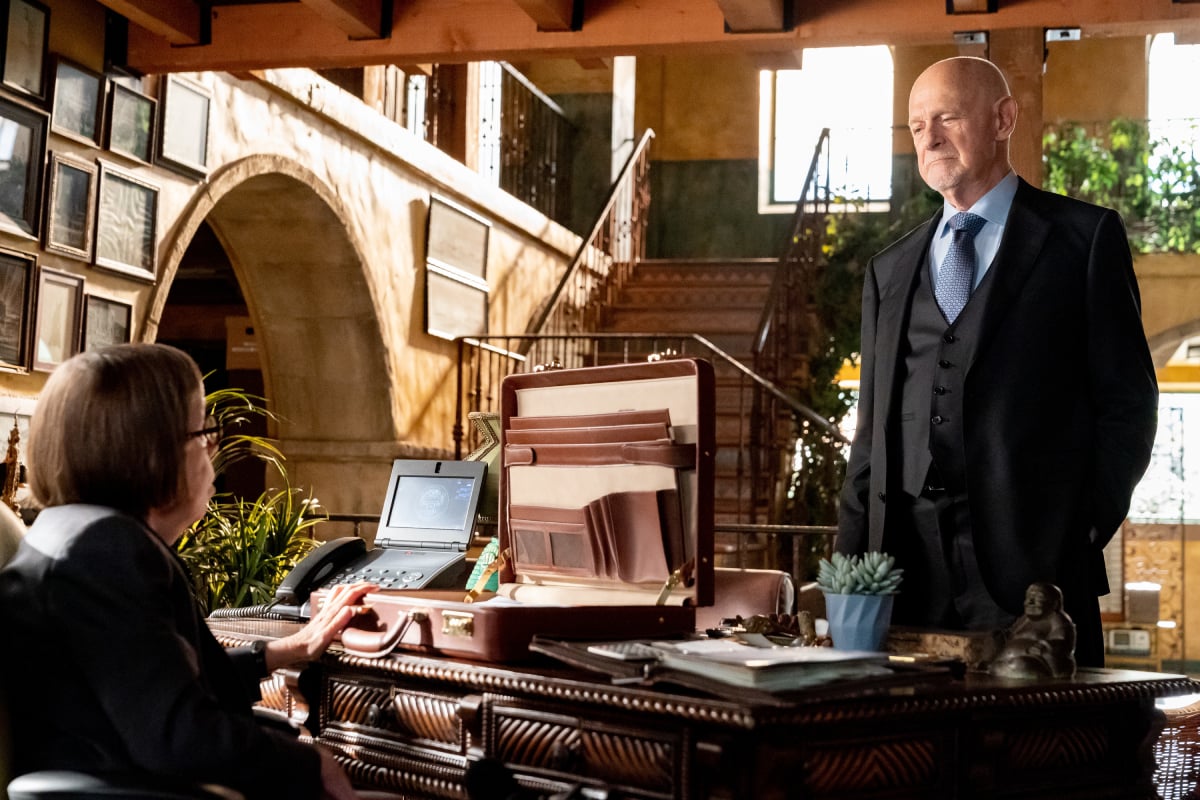 Linda Hunt is back on set after missing 2 of the last 3 seasons of 'NCIS: Los Angeles'
The cast and crew of NCIS: Los Angeles had to film season 12 amid strict COVID guidelines. To be extra safe, they opted to keep the 76-year-old Hunt away from the set. Which caused her character of Hetty Lange to mysteriously disappear for the entire season.
Hetty did make a surprise appearance in the season 12 finale via video call to say goodbye to Nell (Renee Felice Smith). According to Express, Hunt filmed the scene from her own driveway. And that's how her character revealed that she was away on a secret mission.
Before the pandemic kept Hunt out of season 12, she missed all of season 10 because of a car accident during the summer hiatus. The Oscar winner hoped she would be able to return at the start of season 10. But she needed additional time to recover from her injuries.
Gerald McRaney's Kilbride will be butting heads with Linda Hunt's Hetty in season 13
Kilbride is a longtime friend of Hetty's, and McRaney made his first appearance in 2014 during season 6. He returned as a recurring character in seasons 10 and 12, and often gives advice to the NCIS crew about their undercover operations.
"When you have an actor of Gerald McRaney's caliber, you do everything you can to make sure you get him as often as possible," Gemmill told Deadline. "Admiral Kilbride has been an esteemed part of our universe for seven years now and we look forward to viewers seeing him come in and shake up our NCIS: LA world."
Gemmill also revealed that Hetty's season 12 mission will have an effect on season 13 and her relationship with Kilbride. She tries to tie things up on her own, but her team gets sucked into the mission anyway. And Kilbride doesn't like it.
The 'NCIS: Los Angeles' characters have a 'fun and volatile dynamic'
It appears that Kilbride will be a bit of a professional obstacle for Hetty in season 13, and this could make for some really great scenes. Gemmill says that the two characters are a lot alike, which gives them an interesting dynamic.
"They're both very smart and very stubborn, so it makes for a fun and volatile dynamic. Kilbride outranks Hetty, but he does respect her, even if he disagrees with her methodology and [sometimes] questions the cost of her successes," Gemmill told TVLine.
Hetty is still keeping secrets from her team
CBS has given fans their first look at NCIS: Los Angeles season 13 with a series of photos from the premiere. They've also released the description of the episode, which is titled "Subject 17."
"While Callen suspects Hetty of keeping secrets about his past and Joelle (Elizabeth Bogush) surfaces in her quest to capture Katya, NCIS must track down an informant whose life is in danger," the network teases. "Also, Kensi (Daniela Ruah) and Deeks (Eric Christian Olsen) work to expand their family."
'NCIS: Los Angeles' season 13 premieres in October
Fans won't have to wait much longer to see Hetty, Kilbride, and the rest of the NCIS: Los Angeles team in season 13. However, it won't be premiering this month like the other series in the franchise.
NCIS kicks off season 19 on a brand new night and in a new time slot. The flagship series starts its new season on Monday, Sept. 20. And that premiere will be followed by the series debut of NCIS: Hawai'i, starring Vanessa Lachey. NCIS: Los Angeles fans will have to wait until Sunday, Oct. 10 for the season 13 premiere on CBS.