'NCIS: Los Angeles' Season 13: Hetty Is Back and Still Keeping Secrets
NCIS: Los Angeles will soon be back for season 13. And that includes the return of Hetty Lange (Linda Hunt) to the Office of Special Projects. Hunt has had reduced screen time in recent seasons for a few different reasons, but it's finally been confirmed that her character is back from her "secret mission."
According to the CBS description of the season 13 premiere episode, Hetty has indeed returned to the LA team, but she's still keeping secrets.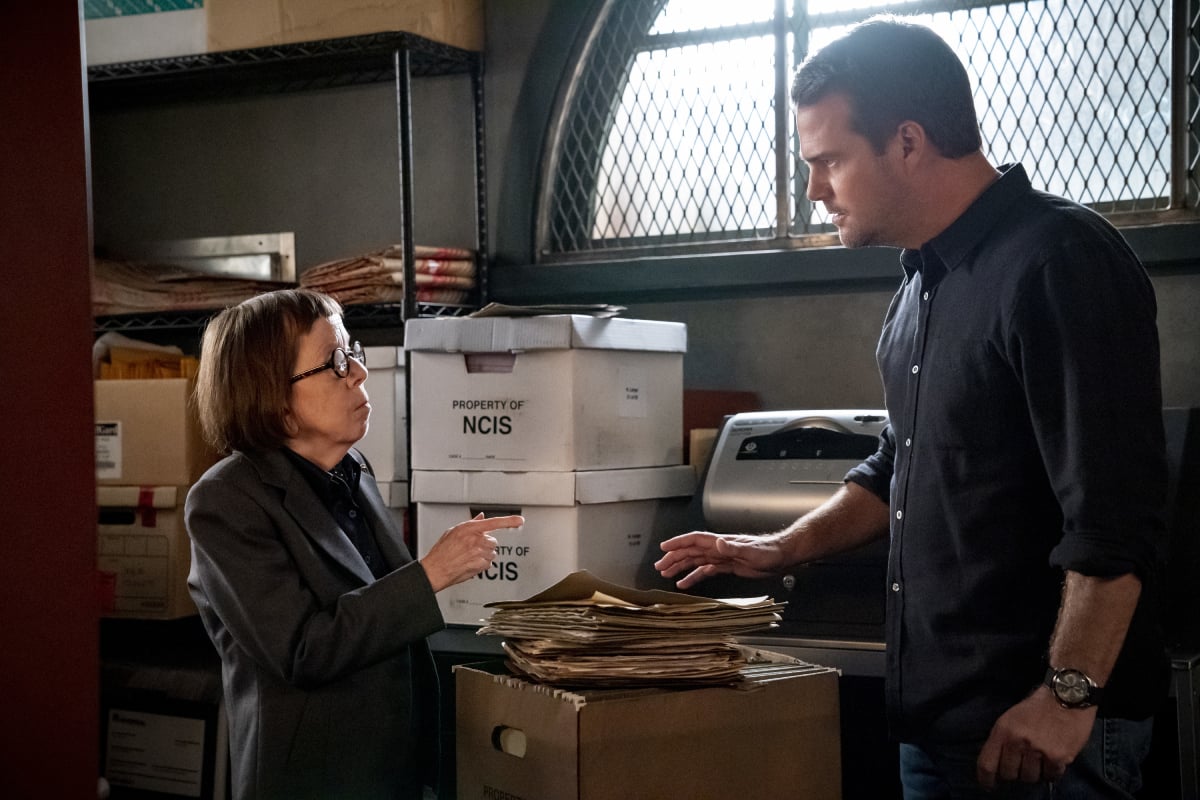 Hetty made a surprise appearance in the 'NCIS: Los Angeles' season 12 finale
Season 12 wasn't an easy one to shoot for the cast and crew of NCIS: Los Angeles. Like all the other shows produced in Southern California, they had to produce each episode under strict COVID guidelines. To be extra safe, they decided to keep the 76-year-old Hunt off of the set. Which meant her character mysteriously disappeared during season 12.
But in the season finale, Hetty made a surprise appearance in a video call to say goodbye to Nell (Renee Felice Smith) before she left for Tokyo. That was also when Hetty revealed she was on a secret mission. According to Express, Hunt filmed the scene from her own driveway.
Linda Hunt missed all of season 10 due to a car accident
The pandemic kept Hunt out of season 12. But that's not the only season she missed due to circumstances beyond her control. Just two years earlier, Hunt missed all of season 10 after she was injured in a car accident.
In November 2018, Hunt told TV Line that she was taking a break after her accident because she needed some time to get better.
"I first want to say how much I appreciate the outpouring of support from the NCIS: Los Angeles fans following my car accident this summer," the Academy Award winner said. "Though I had hoped to return to playing Hetty at the start of the season, I had to take some additional time to recover."
Hetty is officially back for 'NCIS: Los Angeles' season 13
After missing two of the last three seasons, Hunt is back as Hetty for season 13. According to the episode description, she will be a big part of the season premiere. Titled "Subject 17," the synopsis for the episode confirms that Hetty is back. And, she's still keeping things from the team.
"While Callen suspects Hetty of keeping secrets about his past and Joelle (Elizabeth Bogush) surfaces in her quest to capture Katya, NCIS must track down an informant whose life is in danger," CBS teases. "Also, Kensi (Daniela Ruah) and Deeks (Eric Christian Olsen) work to expand their family."
She has a unique dynamic with Gerald McRaney's Kilbride
CBS has released some of the first images from season 13, and it looks like fans are going to get plenty of scenes featuring Hunt's Hetty and Gerald McRaney's Retired Admiral Hollace Kilbride. Now that McRaney has been promoted to series regular and Hunt is back on the set, fans will get to see what's coming next for the duo who executive producer R. Scott Gemmill describes as having a "volatile dynamic."
"They're both very smart and very stubborn, so it makes for a fun and volatile dynamic," Gemmill told TV Insider. "Kilbride outranks Hetty, but he does respect her, even if he disagrees with her methodology and [sometimes] questions the cost of her successes."
Hetty's secret mission will impact the 'NCIS: Los Angeles' team in season 13
According to Gemmill, there will be a skirmish between Hetty and Kilbride when the mission that took her away in season 12 goes south.
"She'll try to resolve that on her own, but in the end, it will suck in the entire team—much to Kilbride's [disapproval]," Gemmill revealed.
Fans will finally get to see the two go head-to-head again when the series returns this fall. NCIS: Los Angeles production manager Rick Tunell has shared that production for season 13 is well underway, and they have officially wrapped filming on the first four episodes. That puts them perfectly on track for the season 13 premiere date, which is Sunday, Oct. 10 on CBS.