'NCIS Los Angeles': What Is LL Cool J's Real Name?
LL Cool J has starred on NCIS: Los Angeles since 2009. What is the entertainer's real name? Here's what Showbiz Cheat Sheet knows.
How LL Cool J got his stage name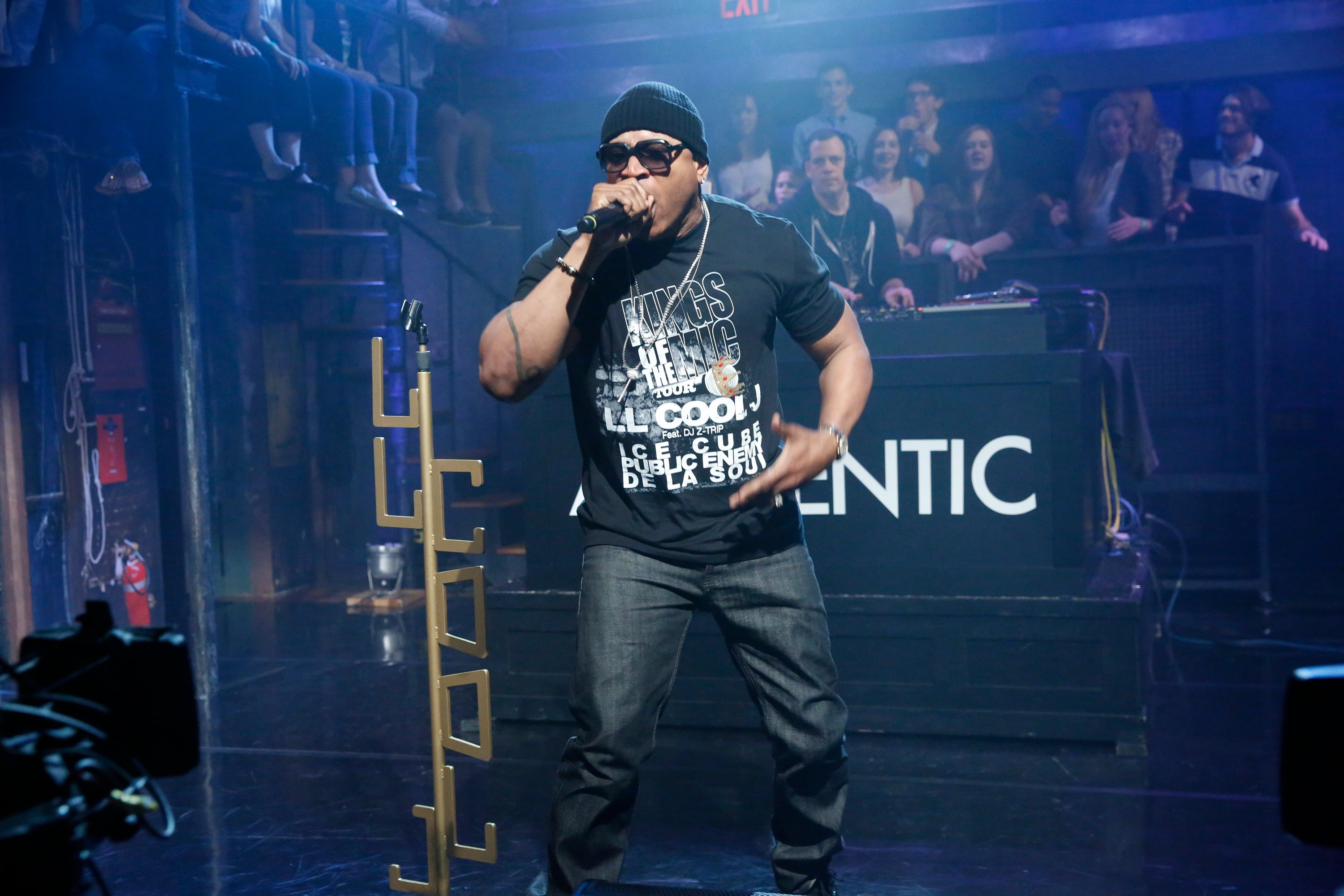 LL Cool J told Katie Couric he came up with the name Ladies Love Cool James when he was 16 years old. He says it was just wishful thinking at the time. He always wanted to be successful with women, so that's how he came up with the name.
"I had a friend, his name is Playboy Mikey D, he's a rap artist," LL Cool J tells Couric. "We were in a group together. I was walking down the street one day, and I said, 'I want a cool name.'" LL Cool J said the name just stuck with him.
The actor says when he first told the executives at his record label what he wanted his rap name to be, they were hesitant because the name was too long. "It was kind of wishful thinking," LL Cool J said during an interview with Jimmy Kimmel.
"When I was younger, I wanted my name to be Ladies Love Cool James," he continued. "When I was talking to Rick Rubin and I told him my name would be Ladies Love Cool James, he said, 'It's a little long for the label.' And then he said, 'Why don't we just make it LL?'"
What's LL Cool J's real name?
LL Cool J's real name is James Todd Smith. During an interview for Oprah's Master Class, LL Cool J explains why he became a solo artist. He says he originally planned to rap with a group, but the choice to go solo was made for him.
The NCIS:LA star says the group he performed with didn't believe he received an opportunity to make a record with producer Rick Rubin, former co-president of Columbia Records and co-founder of Def Jam Recordings. LL Cool J decided to continue his career without them.
"They used to think I exaggerated," says LL Cool J. "One of the main reasons I ended up a solo rap artist is because the guys that were in my rap group didn't believe me when I told them, 'We got this opportunity with Rick Rubin. We could go down there and make a record.' They didn't believe me. So, I made it by myself."
What LL Cool J's co-stars call him on the set of 'NCIS: Los Angeles'
During an interview with Glamour magazine, the actor/rapper revealed his co-stars refer to him by his middle name, Todd. He told the publication he likes when his co-stars call him Todd because it feels more personal and natural. He says he doesn't want his interactions to be all about his identity as a rapper:
I let everybody call me Todd because I think that (1) It's more personal and I can connect with people, and (2) I don't want it to be about my career, my brand, my persona. I'm here working, and I just like Todd Smith on the call sheet. It just keeps it simple. I don't feel like they'll take me more serious or anything like that because I'm still LL Cool J on billing, but I think it's more personal.
Follow Sheiresa Ngo on Twitter.