'NCIS': Mark Harmon's Hilarious Story About Where the 'Gibbs Head Slap' Came From
One of the great mysteries discussed by NCIS fans is how Agent Leroy Jethro Gibbs (Mark Harmon) first started head slapping Special Agent Tony DiNozzo (Michael Weatherly). Why did Harmon start including this in his scenes? How did the head slap become a thing on the show? Showbiz Cheat Sheet will reveal what Harmon said about where the head slap came from.
How Mark Harmon became famous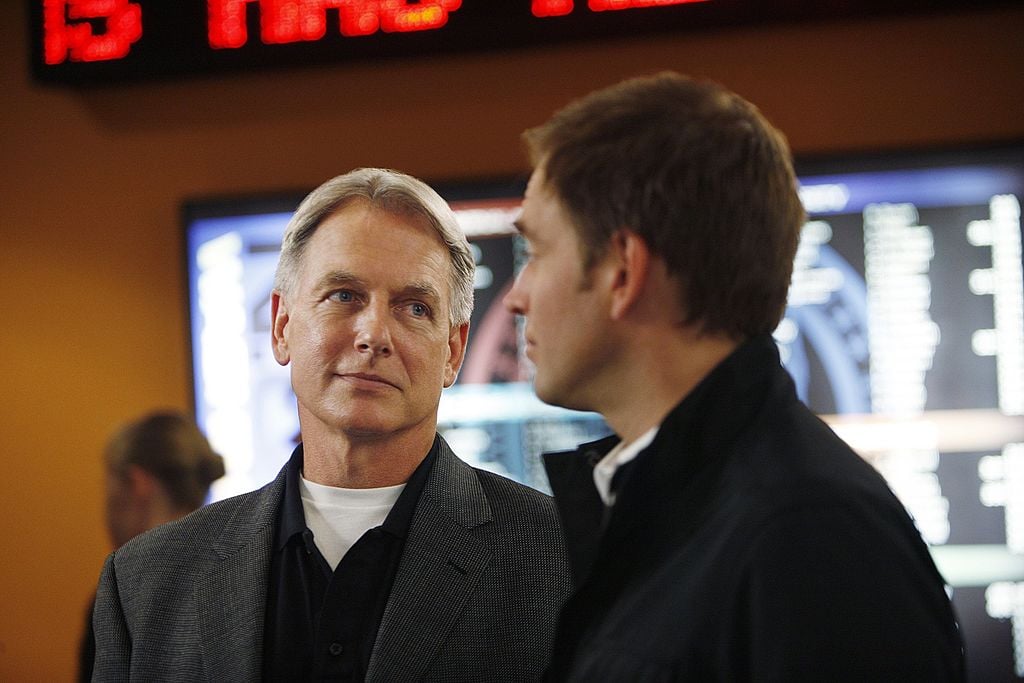 Mark Harmon made his acting debut in a 1973 episode of the television show Ozzie's Girls titled "The Candidate." After that, he appeared in a 1975 episode of the TV series Emergency! Harmon's first significant role was the 1977 television movie Eleanor and Franklin: The White House Years. His portrayal of Robert Dunlap earned him an Emmy nomination. He made his film debut in the 1978 movie Comes a Horseman. In 1979, he had a recurring role in the television series 240-Robert, in which he played the role of Deputy Dwayne 'Thib' Thibideaux.
Mark Harmon on the "Gibbs Head Slap"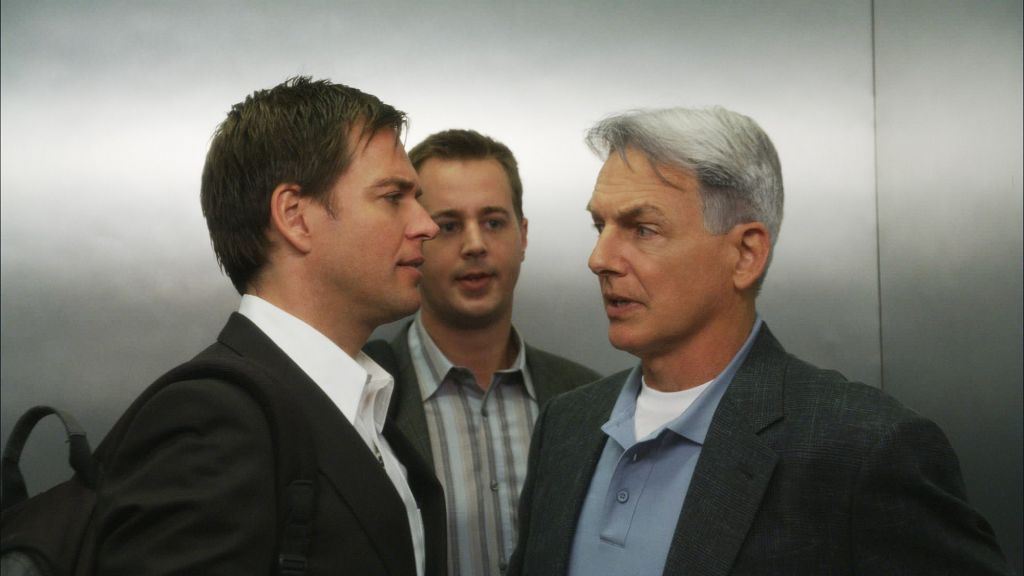 During an interview with French publication Premiere, Harmon shared how he started smacking Michael Weatherly on the back of the head. He said it wasn't something he planned to do, but it happened on a whim during a very real moment between him and Weatherly. Here's what Harmon had to say about the head slap:
Michael is a hugely talented actor, as is every member of this cast. My memory of when that happened, we were doing a scene. And he was on a Navy ship and he was talking to a female petty officer. I think this was in year one, early. And he was doing what he does, which is sometimes stay on script and sometimes not. I just reached over and smacked him. I tried to put him back on line. It was an instinct. It wasn't thought, I didn't think about it, I just did it.

To his credit, he stayed in the scene; he didn't break. And I didn't break. And the girl in the scene playing the petty officer, she was shocked, she was surprised. And she stayed there, and we just kept going. And people liked it. And every episode I was smacking him–maybe too much. We still do that occasionally, but sparingly. That's where it came from.
Michael Weatherly on the famous "Gibbs head slap"
During an interview with Festival de Television de Monte Carlo, Weatherly shared how the "Gibbs head slap" became a regular thing on NCIS:
I had a dialogue with an actor; maybe it was episode three or four, season one. And I was in the background and I didn't have any dialogue. So, I was whispering to a girl was working in the background of the set. And all of a sudden, [Mark Harmon] came over and hit me on the back of the head. And everyone was shocked. And they printed it. The producers saw the footage. They laughed, because it was funny. Although it wasn't really funny to anyone who was there that day because I was in trouble. And it just became part of the show.
Read more:'NCIS': There's 1 Unusual Thing We Noticed About Michael Weatherly
Check out Showbiz Cheat Sheet on Facebook!