'NCIS': Mark Harmon Is Not The First Man Pauley Perrette Claims 'Terrified' Her
Many 'NCIS' fans took Mark Harmon's side after his former co-star Pauley Perrette claimed he terrified her and intimidated her on set. Now, it turns out, Harmon is not the first man she has said she is scared of.
Pauley Perrette dropped a major bombshell this month when she accused her former NCIS co-star, Mark Harmon, of physical assault. Perrette, who quit the series after Season 15, blasted Harmon on Twitter and claimed that he attacked her on set. While the verdict is still out on what really happened behind the scenes of CBS' hit crime drama, this is not the first time Perrette has been openly afraid of someone.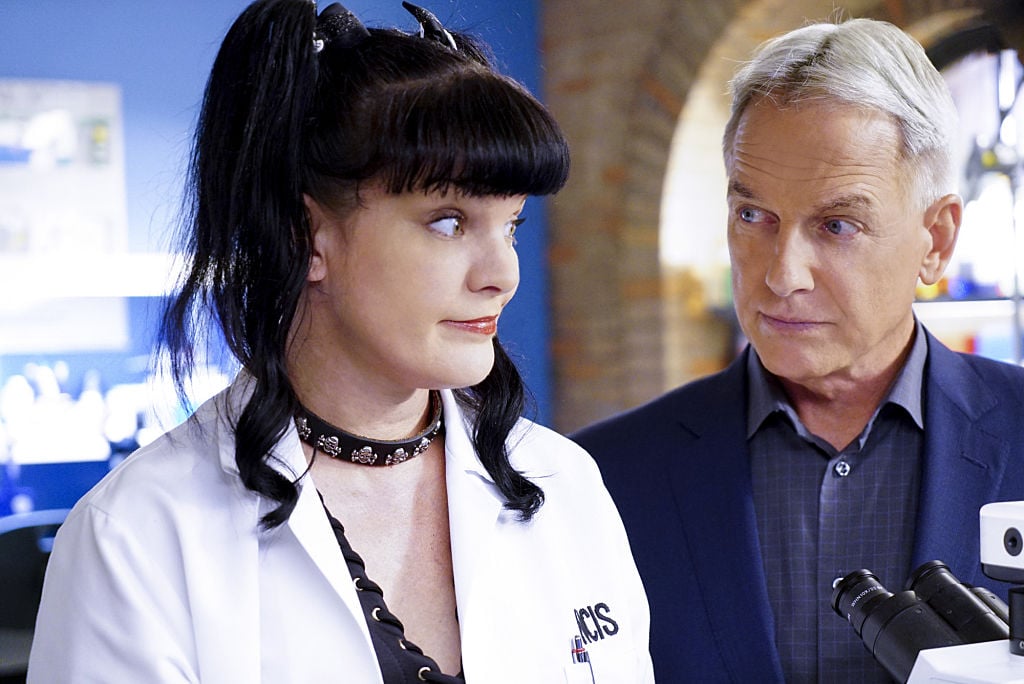 'NCIS' fans blast Pauley Perrette for assault claims
In Perrette's tweet, the actress claimed to still have nightmares of Mark Harmon, though she did not give any details about what happened. Some fans have offered their support for Perrette and were genuinely shocked by the allegations. Others, however, believe that Perrette is fabricating the story for attention.
One fan, who runs a parody account of the actress on Twitter, poked fun at all of the people Perrette has been terrified of over the years. This includes two homeless men whom she accused of assault, her former husband, an ex-boyfriend, and Los Angeles' Cedars Sinai psychiatric hospital.
Jokes aside, another NCIS fan claims that crew members did not get along with Perrette because she often talked politics at work. Taking to Twitter, the source says that Perrette was also a huge diva on set and refused to film with some of her co-stars because of their political views.
While Perrette claims she was forced off the show because she stood up to Harmon, the insider revealed that her exit was voluntary.
"Her stories about being forced out are totally wrong," the source dished. "She didn't get what she wanted…so she walked away from the show."
Pauley Perrette slams Mark Harmon on Twitter
Perrette ignited a firestorm a few weeks ago when she confirmed that she will never return to NCIS because of what Harmon did. The actress admitted that she is "terrified" of Harmon and has "nightmares" about him attacking her on set.
The tweet was similar to what Perrette has claimed in the past, though she never mentioned Harmon by name or said that he physically assaulted her at work.
"NO I AM NOT COMING BACK! EVER! (Please stop asking?)," Perrette shared. "I am terrified of Harmon and him attacking me. I have nightmares about it."
When she first announced her departure from NCIS, Perrette said nothing about her issues with Harmon. The actress, who played Abby Sciuto since the beginning of the show, shut down rumors about a new skincare line and confessed that she was going to miss her character. Beyond that, she remained fairly quiet about her exit.
Days after her final episode aired, Perrette took to Twitter and hinted that her feud with Harmon was the real reason she left. She also said that she tried to stick up for crew members, though she did not mention Harmon by name.
Why were Pauley Perrette and Mark Harmon feuding?
Perrette's feud with Harmon reportedly stems from an incident on the set of NCIS. Harmon allegedly brought a dog to work and the pet bit a crew member. The victim was attacked on the face and the wound required stitched to heal.
Perrette has shared photos of the injuries, which she claims were made by Harmon's dog. Perrette also says that she complained to CBS and that Harmon tried to intimidate her after he found out. This is why Perrette refused to film scenes with Harmon for Season 15.
Following Perrette's initial tweets, CBS released a few comments about the situation. The network revealed that they took Perrette's complaints to heart and worked with her to resolve the problem. Perrette then praised CBS for listening to her and doing their best to deal with what happened. Harmon, on the other hand, has yet to comment on the issue.
Pauley Perrette doubles down
Despite the backlash and doubt expressed by fans, Perrette recently doubled down on her accusations against Mark Harmon. Taking to Twitter, Perrette told fans that she "just needed to tell the truth." She then posted a promo trailer for her new show on CBS, titled Broke.
The actress, unfortunately, did not clarify her earlier tweets about what Harmon did to her on the set of NCIS. Needless to say, some fans expressed their frustrations about the vagueness of Perrette's claims and asked her to share more.
CBS or Mark Harmon have commented on Pauley Perrette's latest claims.